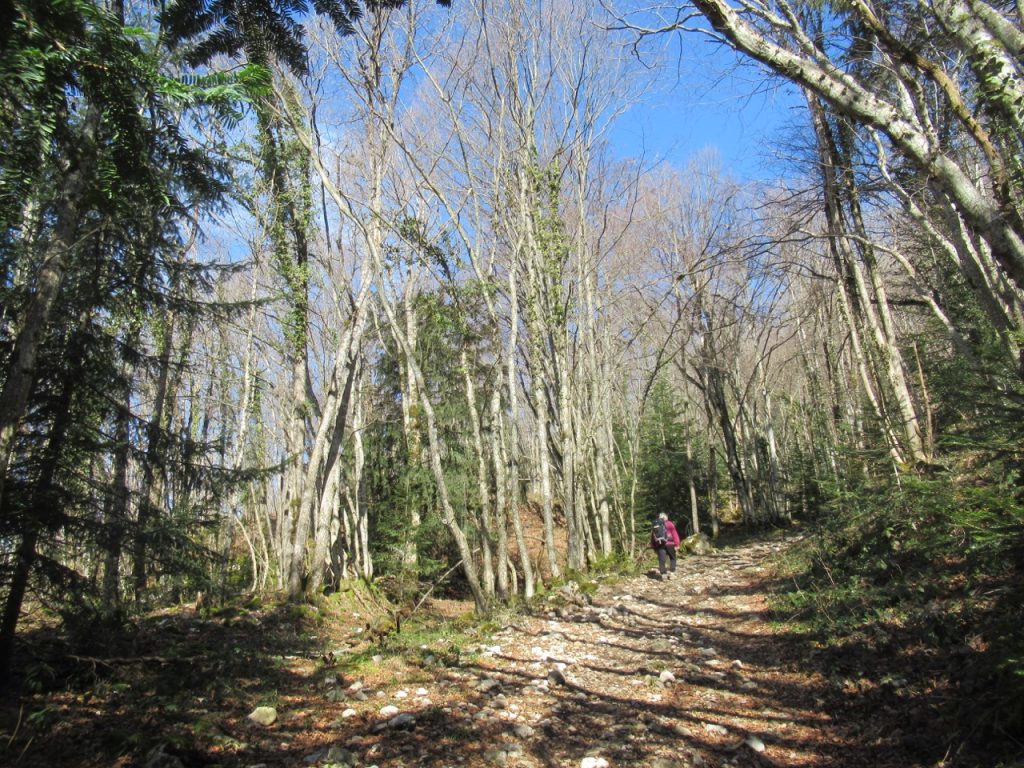 J'avais pensé faire une pause : vous laisser sans nouvelles pendant quinze jours, me connecter sur d'autres activités… Mais vous n'étiez pas prévenus… En plus, je ne vous avais toujours pas communiqué l'adresse du fiston, un autre baladeur que certains d'entre vous connaissent, mais pas tous…
En cliquant sur ce lien, vous le retrouvez à son arrivée en Espagne. Depuis, il a publié de nombreux nouveaux textes et de magnifiques photos.
Et encore en plus, j'avais arrêté mon catalogue de balades sans évoquer celle avec Lolo et Nanath.

I had thought of taking a break: leaving you without news for a fortnight, connecting to other activities… But you weren't warned… In addition, I still hadn't given you the address of the son, another walker that some of you know, but not all of you…
By clicking on this link, you will find him on his arrival in Spain. Since then, he has published many new texts and magnificent photos.
And in addition again, I had stopped my catalog of walks without mentioning the one with Lolo and Nanath.
Avant le départ, photo-souvenir…
Before departure, souvenir photo…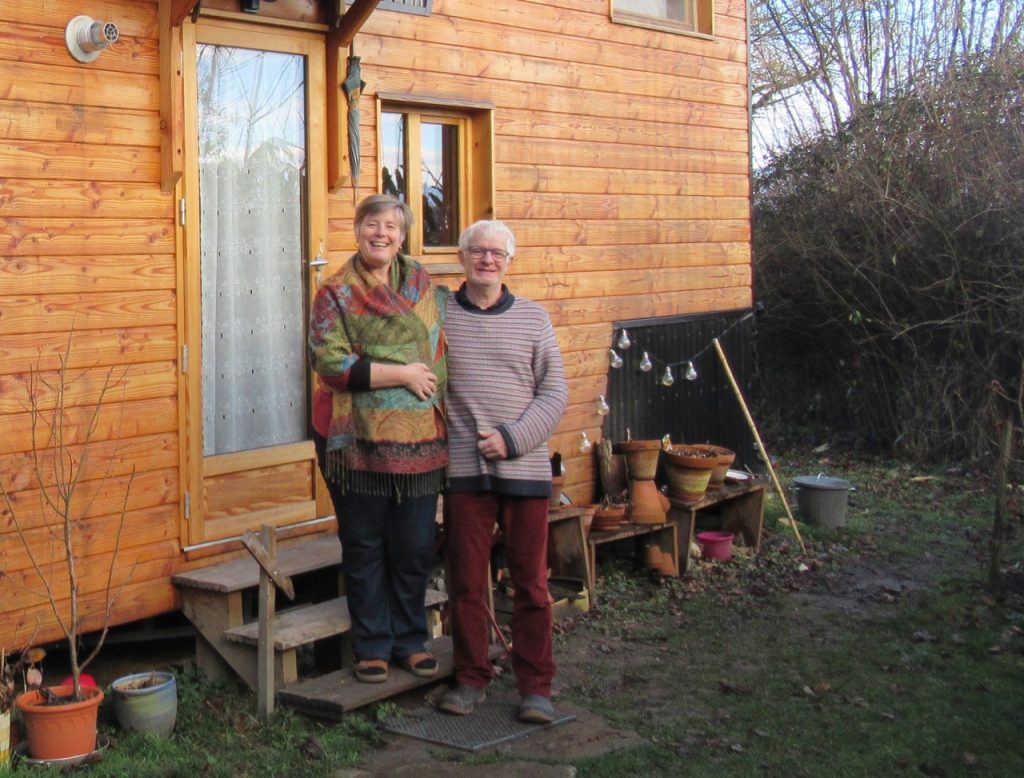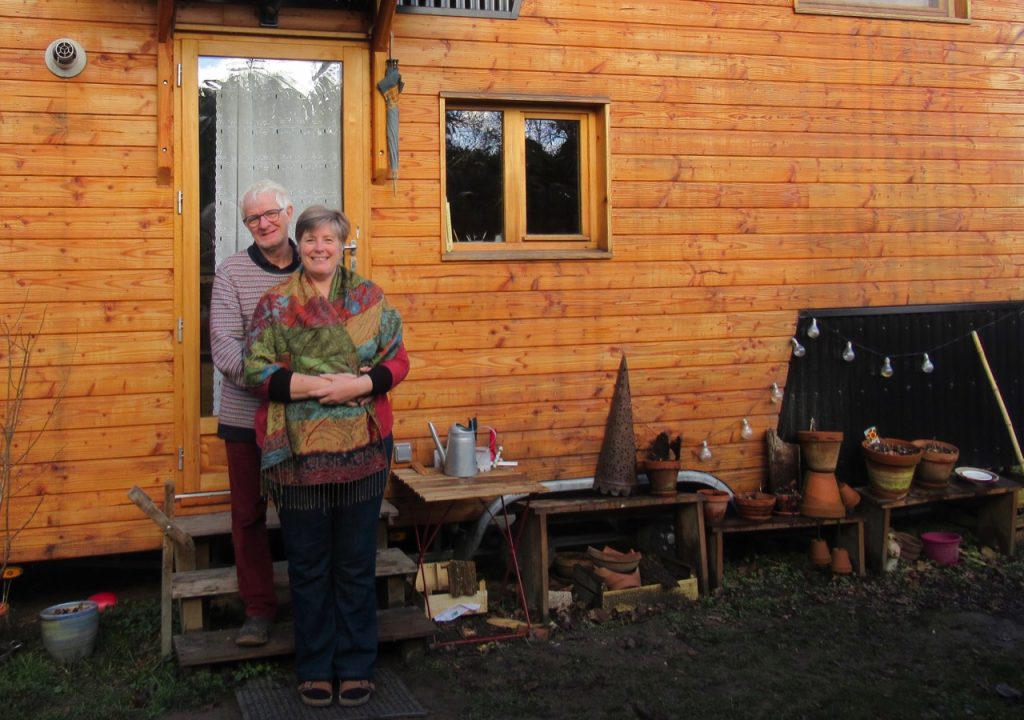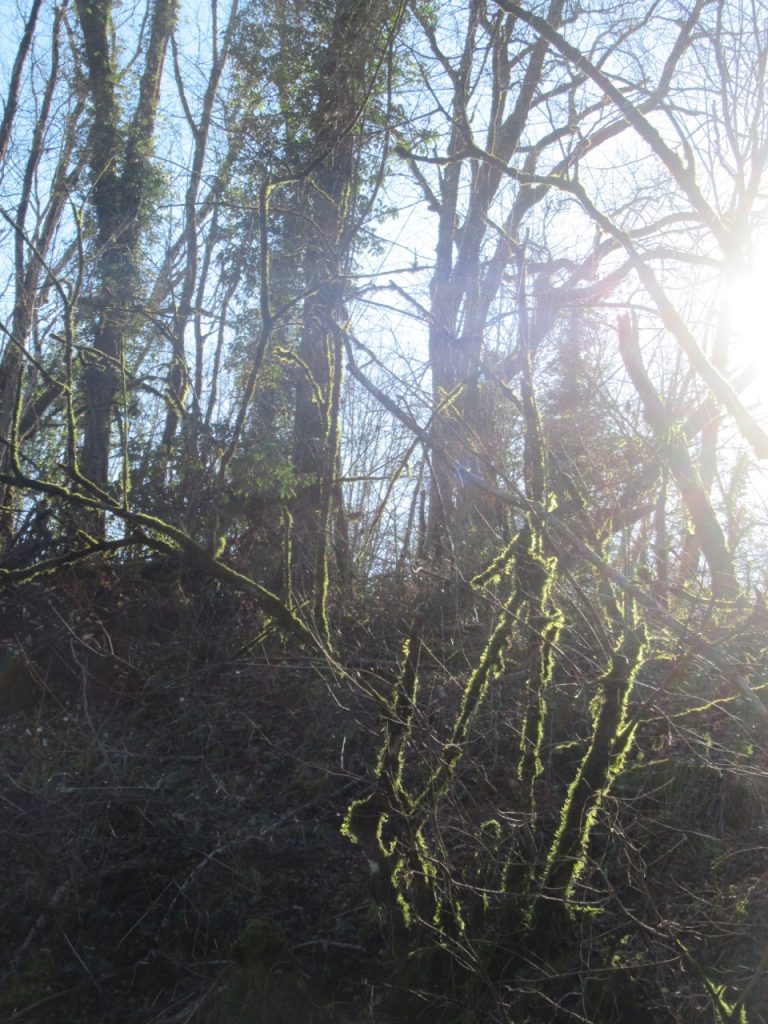 Lolo fait le train pour séduire les vaches qui en sont tout esbaudies.
Lolo imitates the train to seduce the cows, who are all stunned.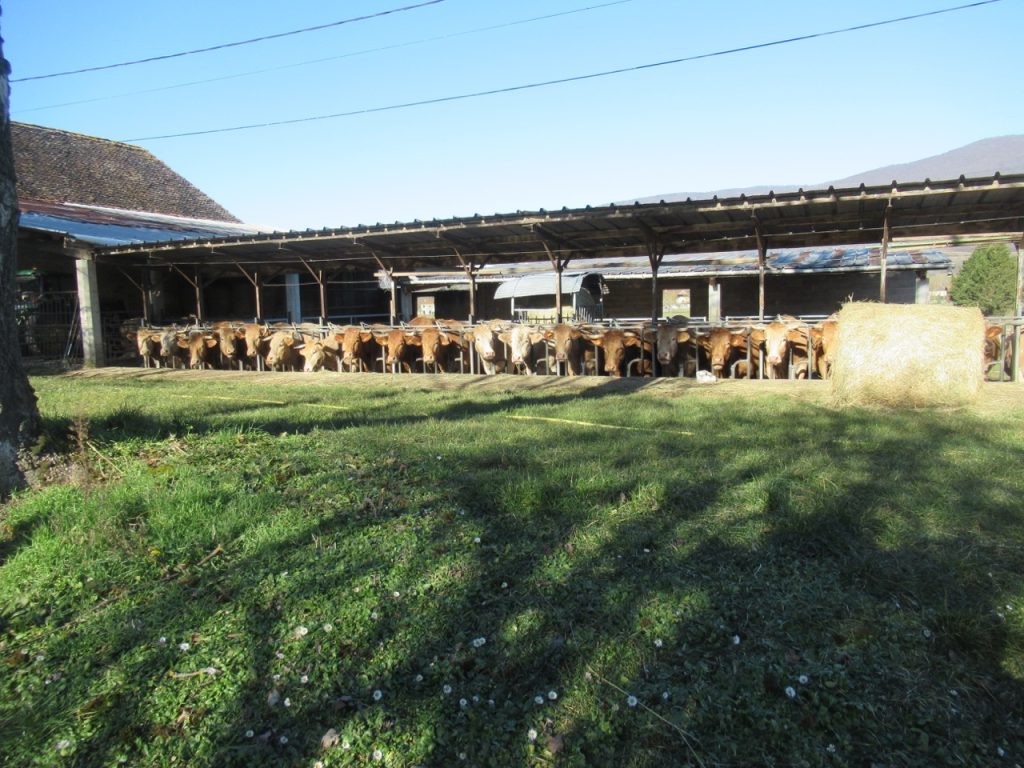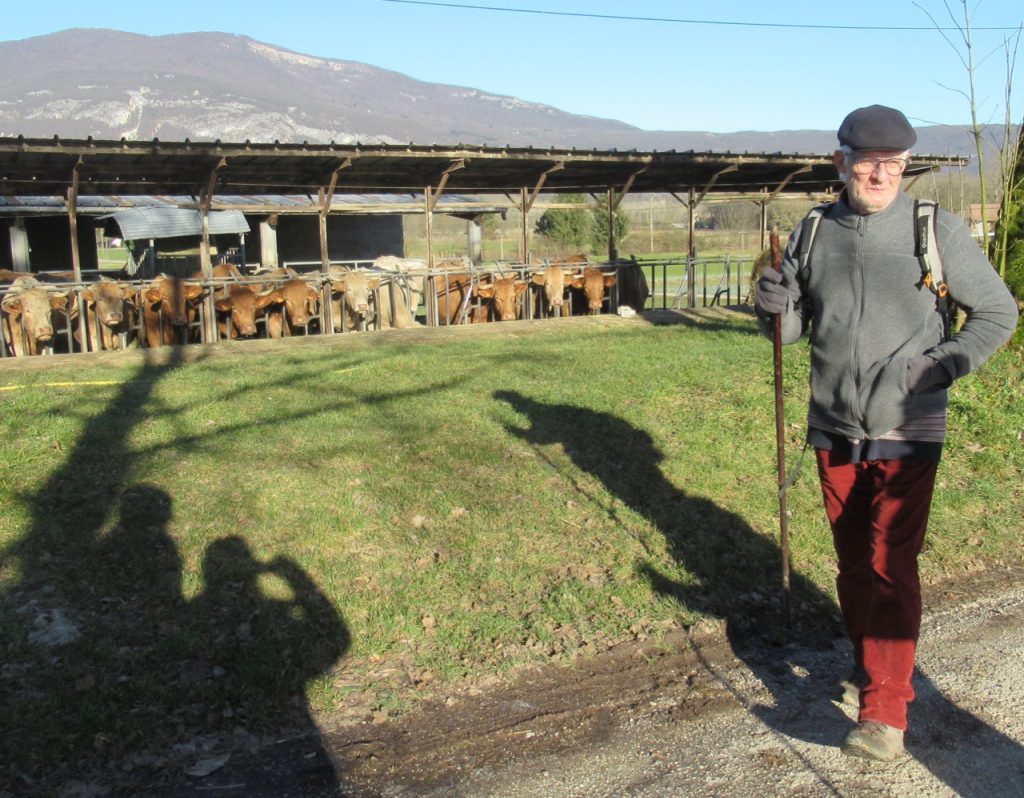 Surprenant, ce cerf qui traverse vaillamment le Rhône à la nage !
Surprising, this deer valiantly crossing the Rhône by swimming!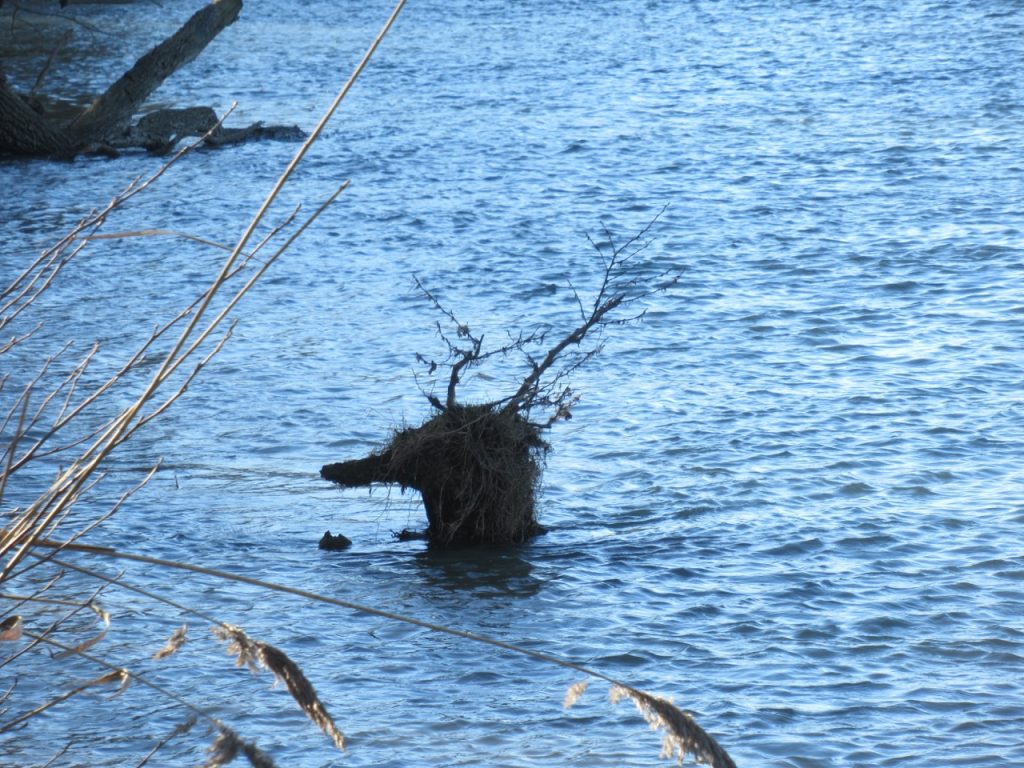 Un arbre étrange et renversant.
A strange and stunning tree.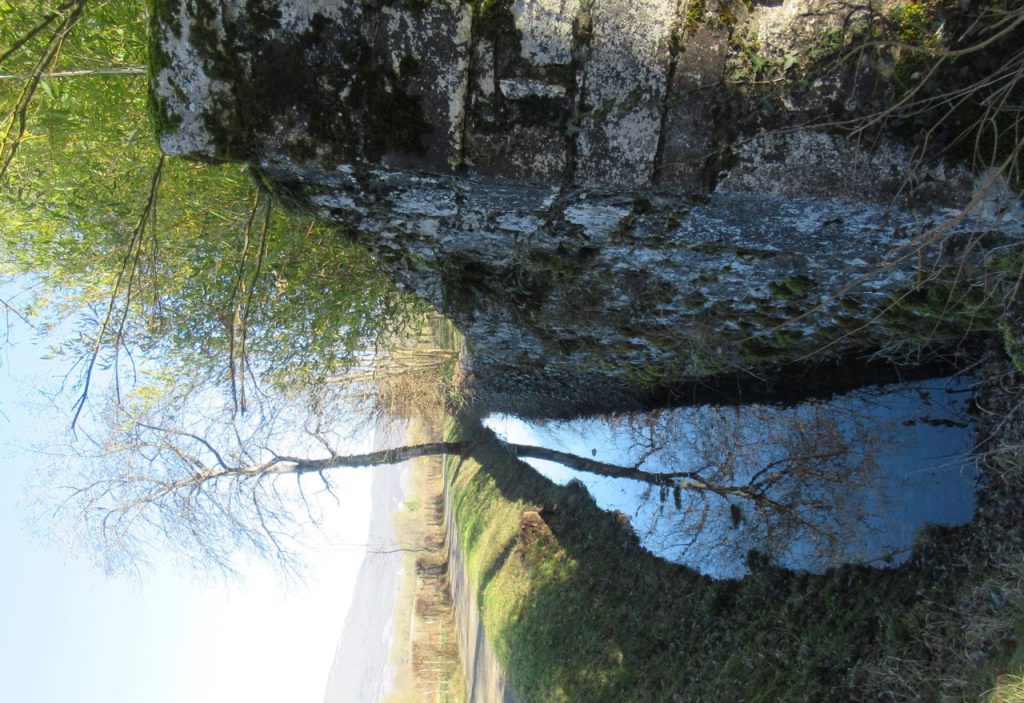 Un autre, plus conventionnel.
Another, more conventional.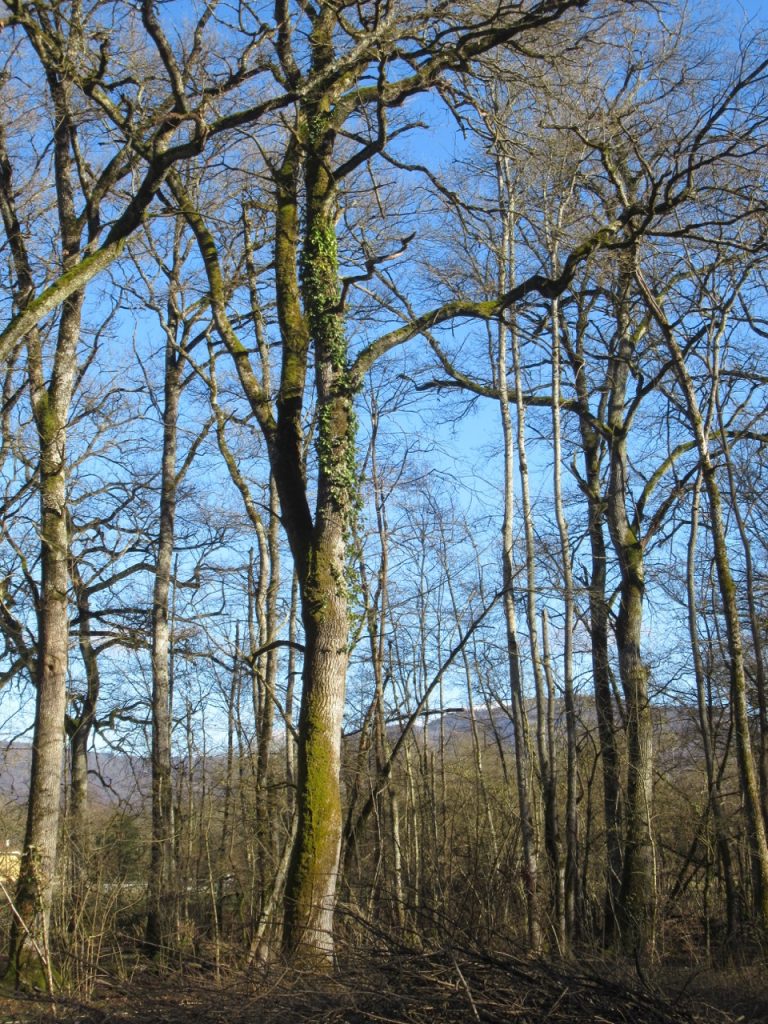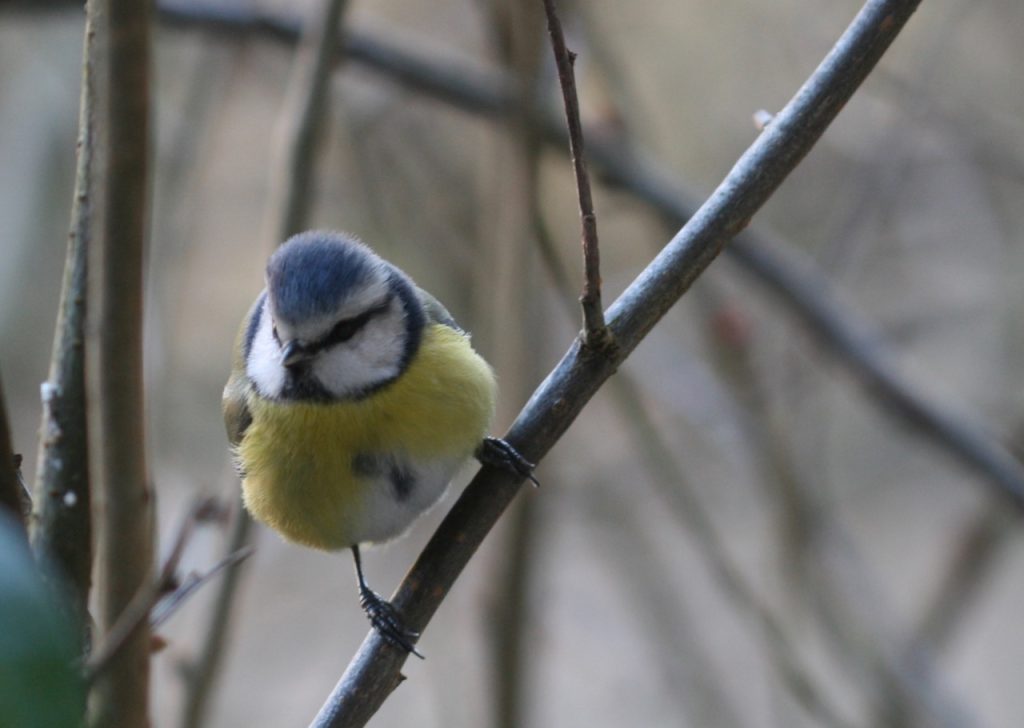 Et puis, Paul et moi avons fait une magnifique balade en-dessus du lac d'Aiguebelette – tu te souviens Jérôme ? Je me suis dit que ce serait très bien de vous la raconter, un peu comme une conclusion pour vous dire un au revoir provisoire…

And then, Paul and I had a wonderful ride above Lac d'Aiguebelette – remember Jérôme? I thought it would be very good to tell it to you, a bit like a conclusion to say a temporary goodbye to you…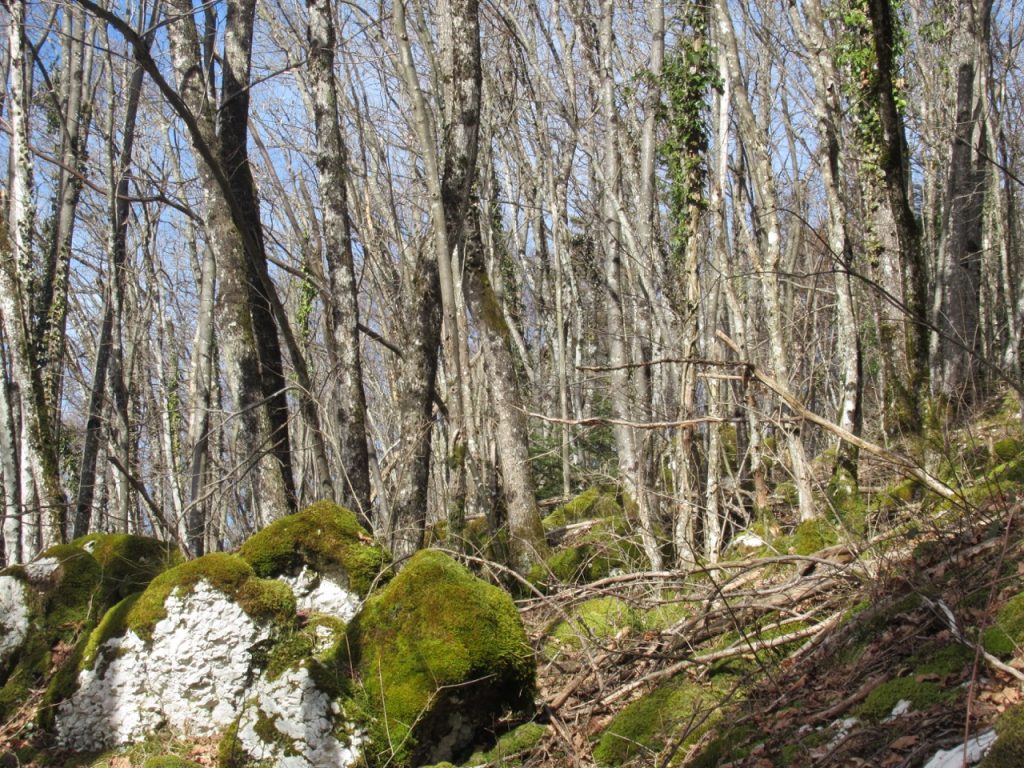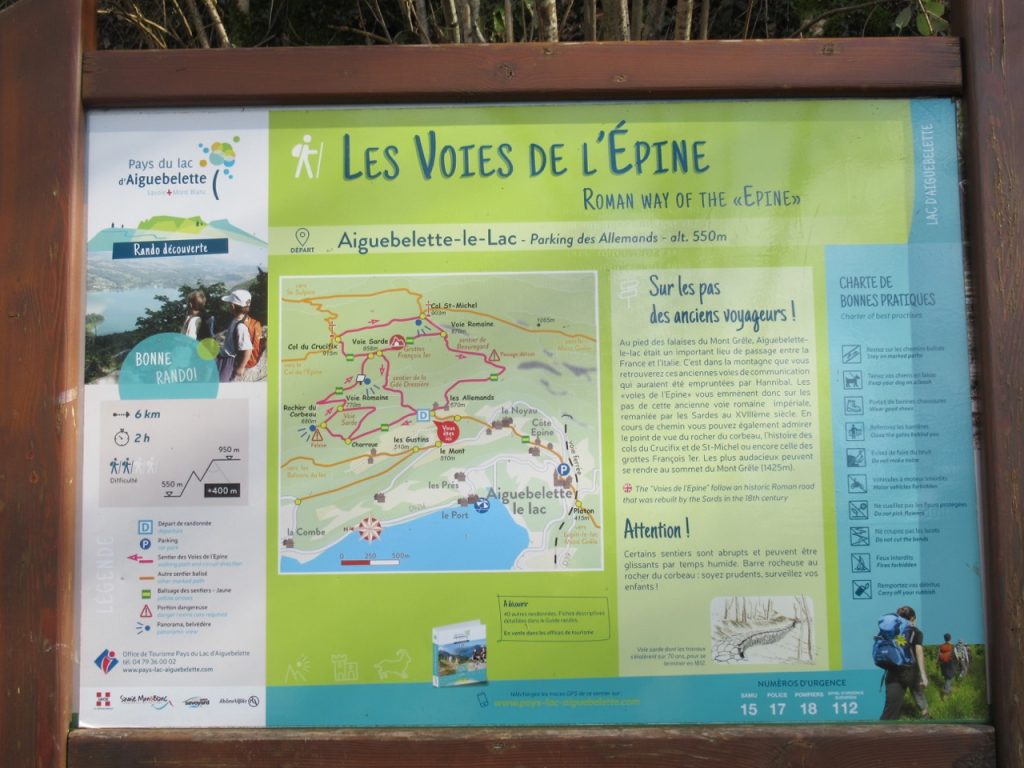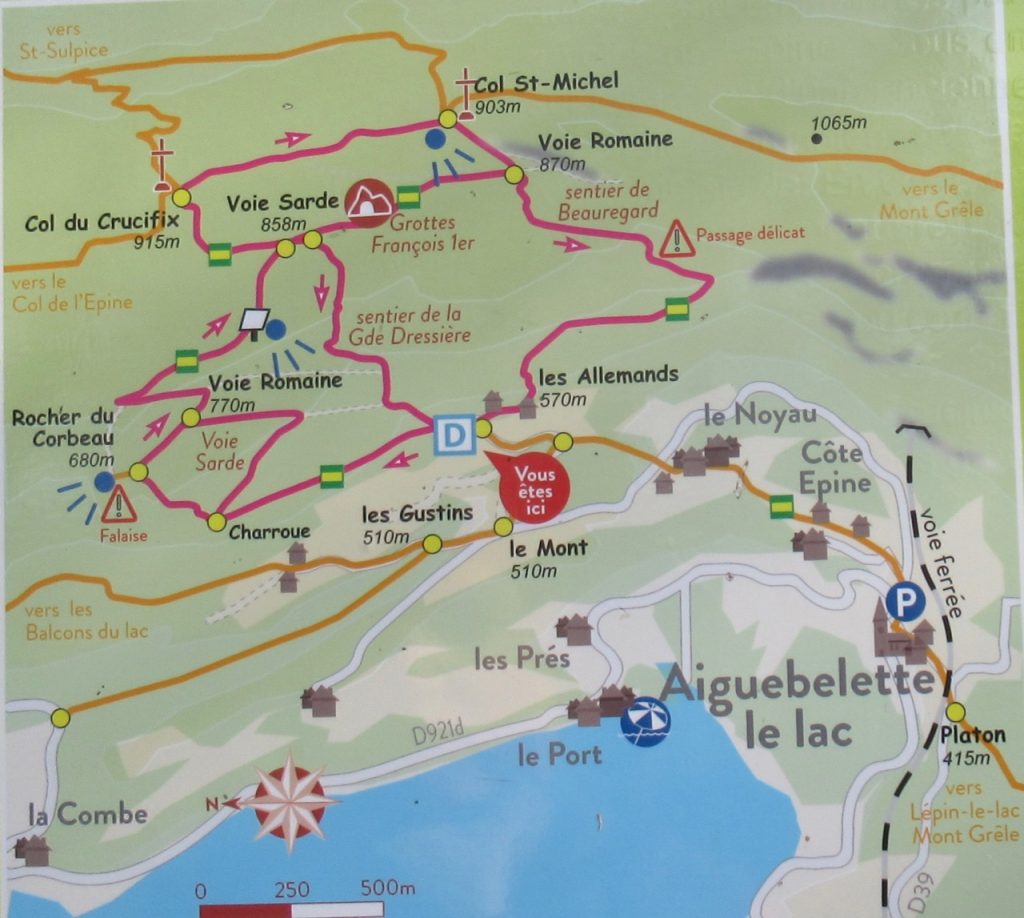 Par une journée de beau temps exceptionnel, on charge le pique-nique dans les sacs à dos. Voie romaine, voie sarde ? Il s'agit de « cette ancienne voie romaine impériale remaniée par les Sardes au XVIIIè siècle. »

On a day of exceptional good weather, we load the picnic into the backpacks. Roman road, Sardinian road? It is « this ancient imperial Roman road rebuilt by the Sardinians in the 18th century. »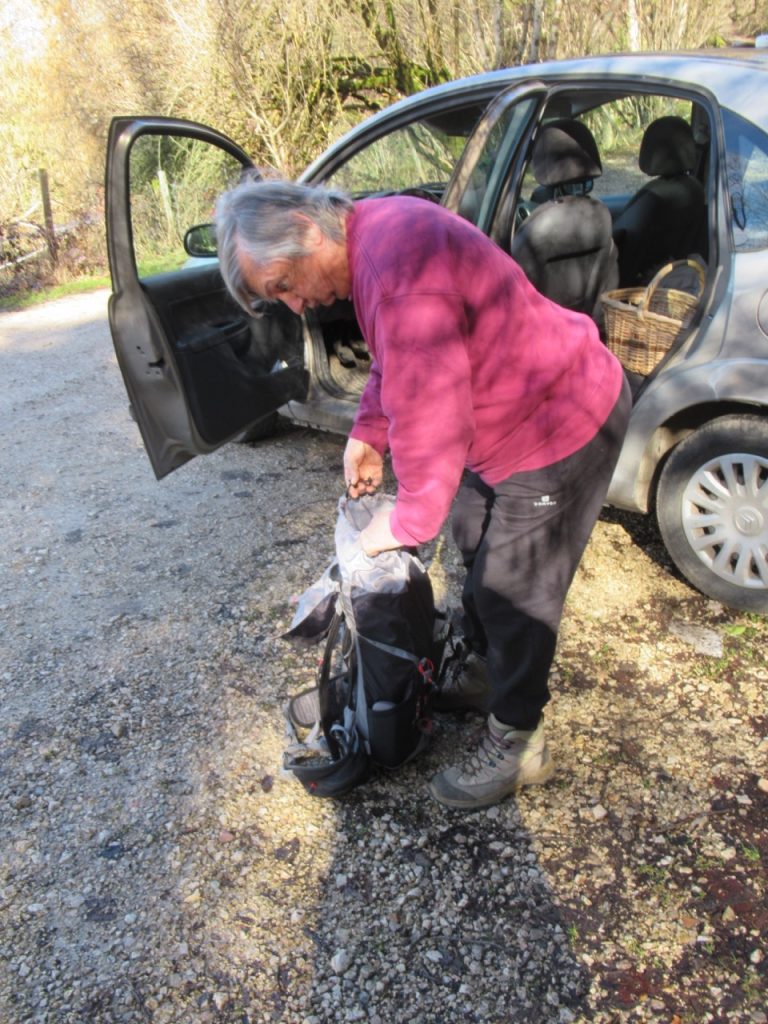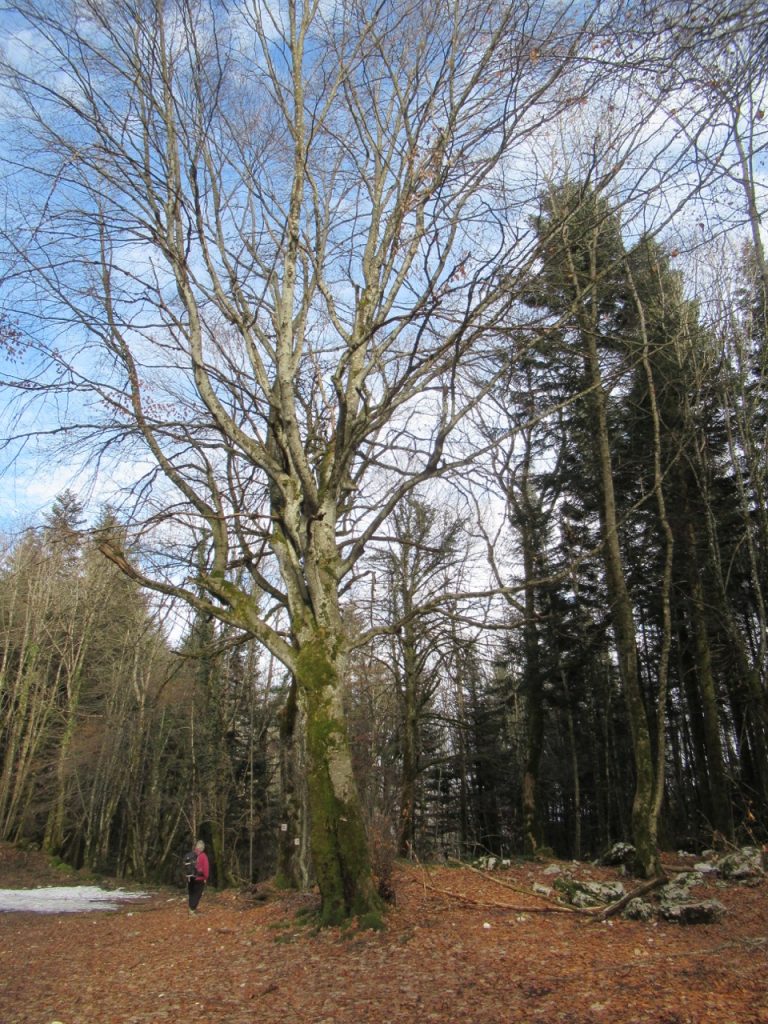 Aujourd'hui, nous voyons de nombreux promeneurs. Inutile de le préciser : pas un bœuf, pas un âne, pas un cheval, et pas de ces voyageurs franchissant le col avec des porteurs, les « marrons », pour éviter la difficile marche.

Today we see many walkers. Needless to say: not an ox, not a donkey, not a horse, and not those travelers crossing the pass with bearers (carriers ?), the « marrons », to avoid the difficult march.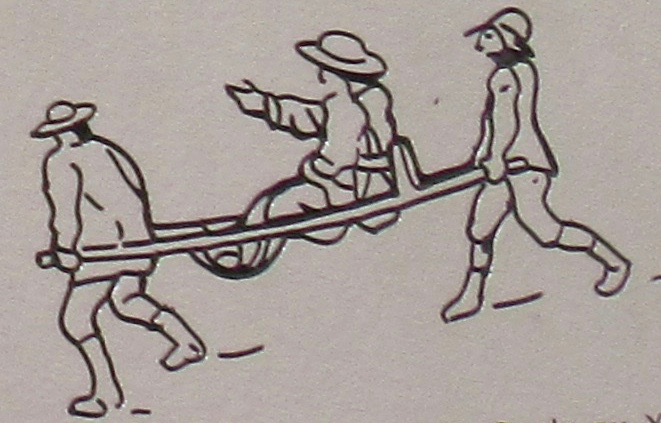 Pourtant, les voyageurs du temps passé ont été assez nombreux pour que les chariots laissent dans la pierre les marques immuables de leurs roues de fer.

Yet the travelers of past times were numerous enough that the carts left in stone the immutable marks of their iron wheels.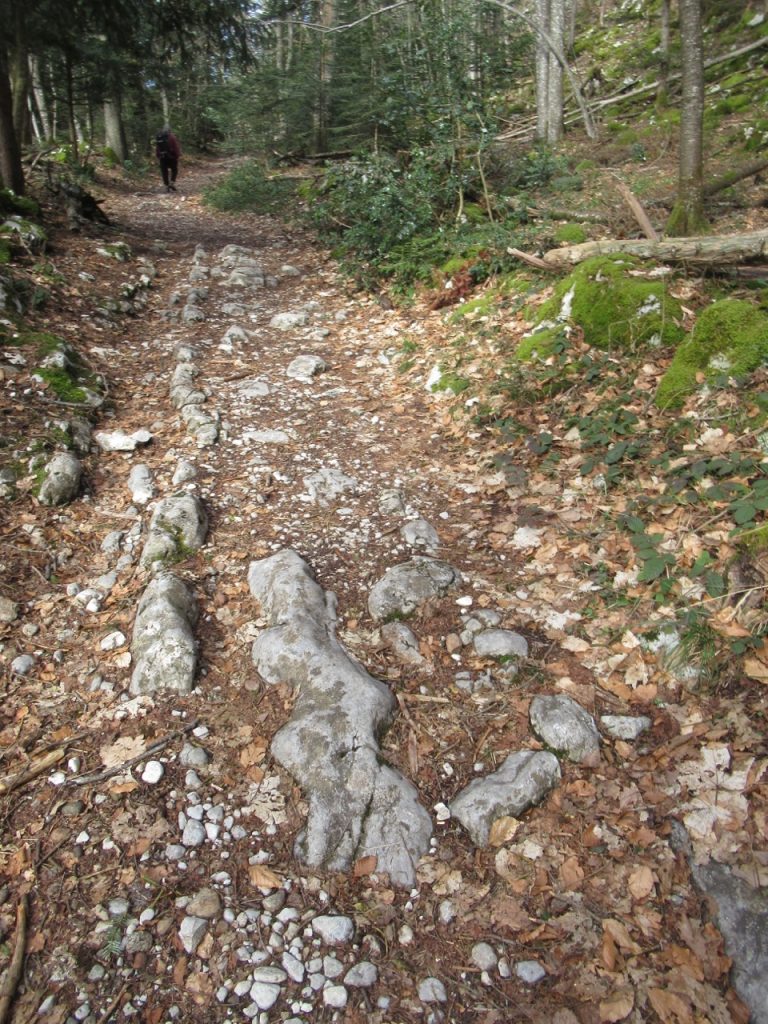 Vous pouvez voir un animal si vous le souhaitez. Son « cou », c'est le creusement des charrettes.

You can see an animal if you wish. Its « neck » is the digging of the carts.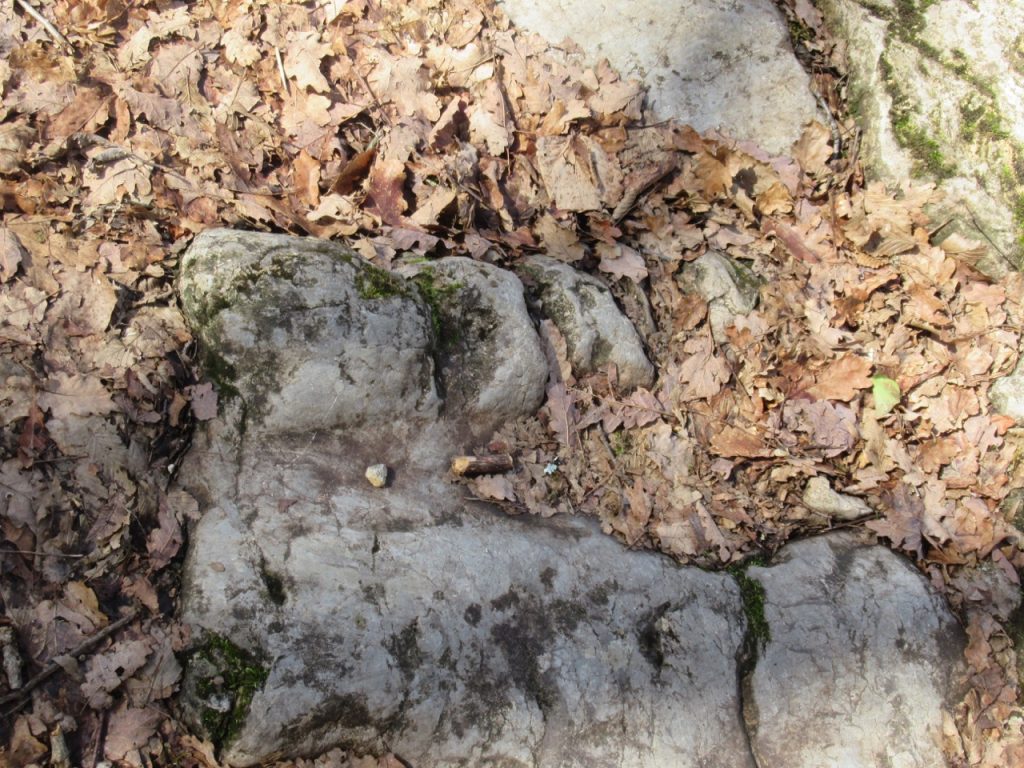 Ici, c'est le travail d'excavation qui est remarquable. Avec trace de la tempête…
Here, it is the excavation work that is remarkable. With traces of the storm…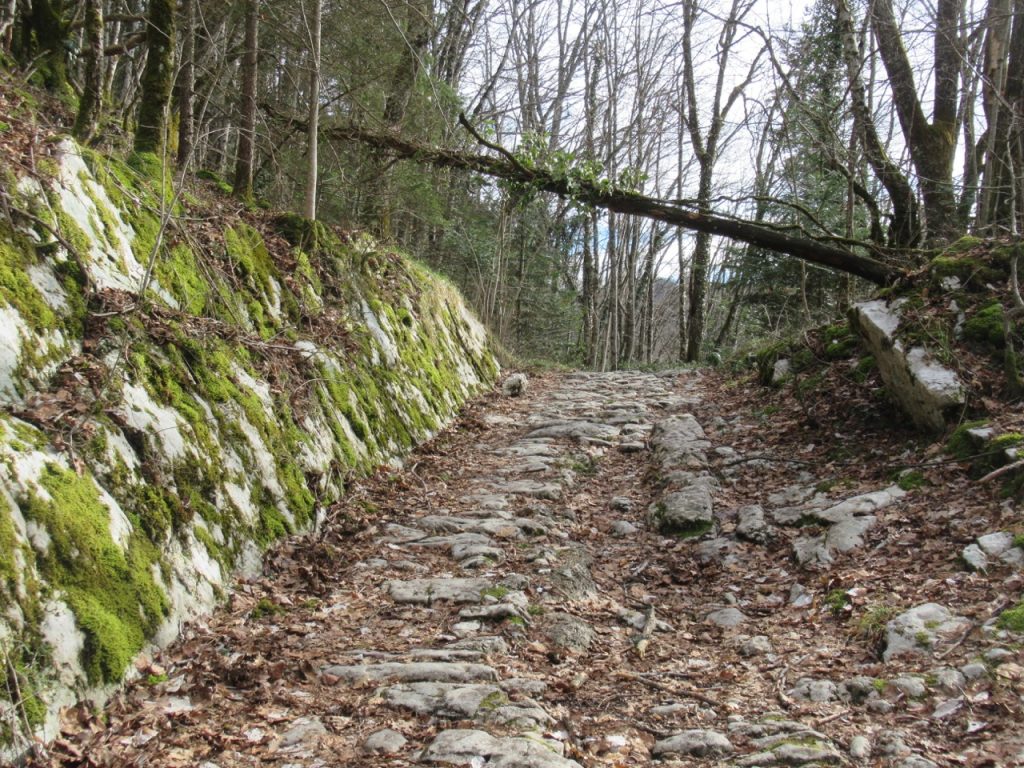 Le dessinateur du panneau explicatif que nous trouvons au panorama a dessiné la même vue.
The designer of the explanatory panel that we find at the panorama drew the same view.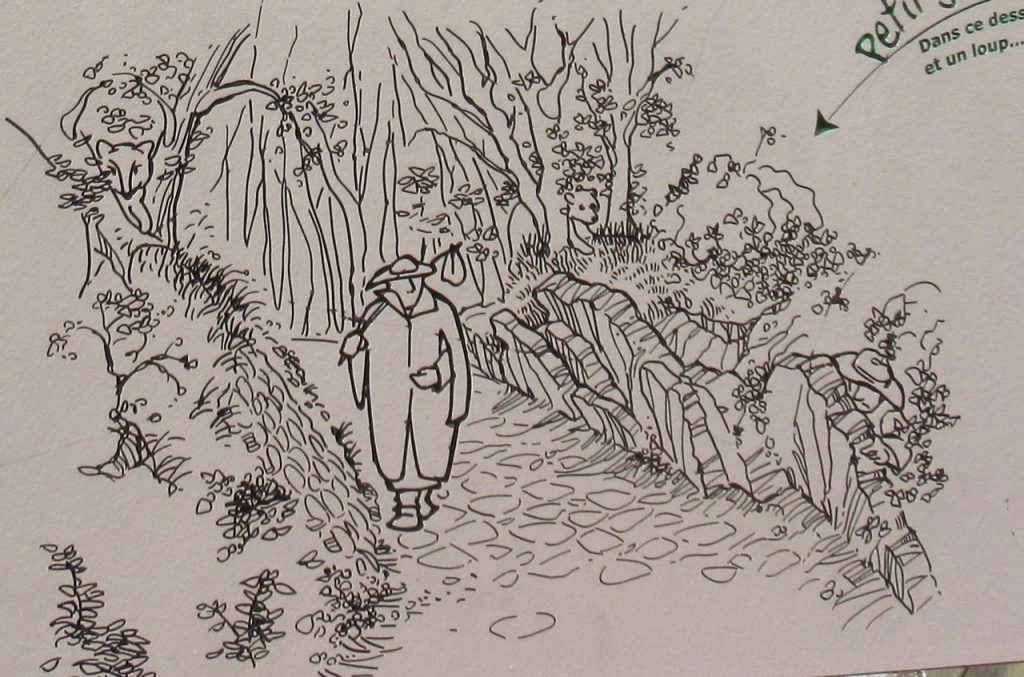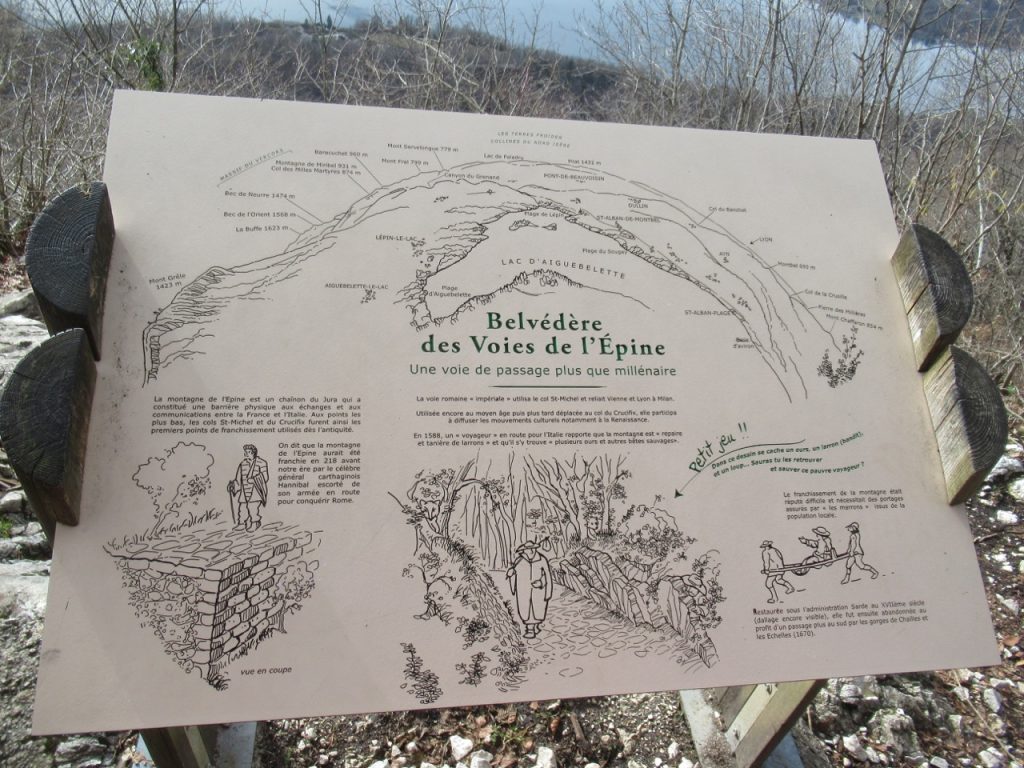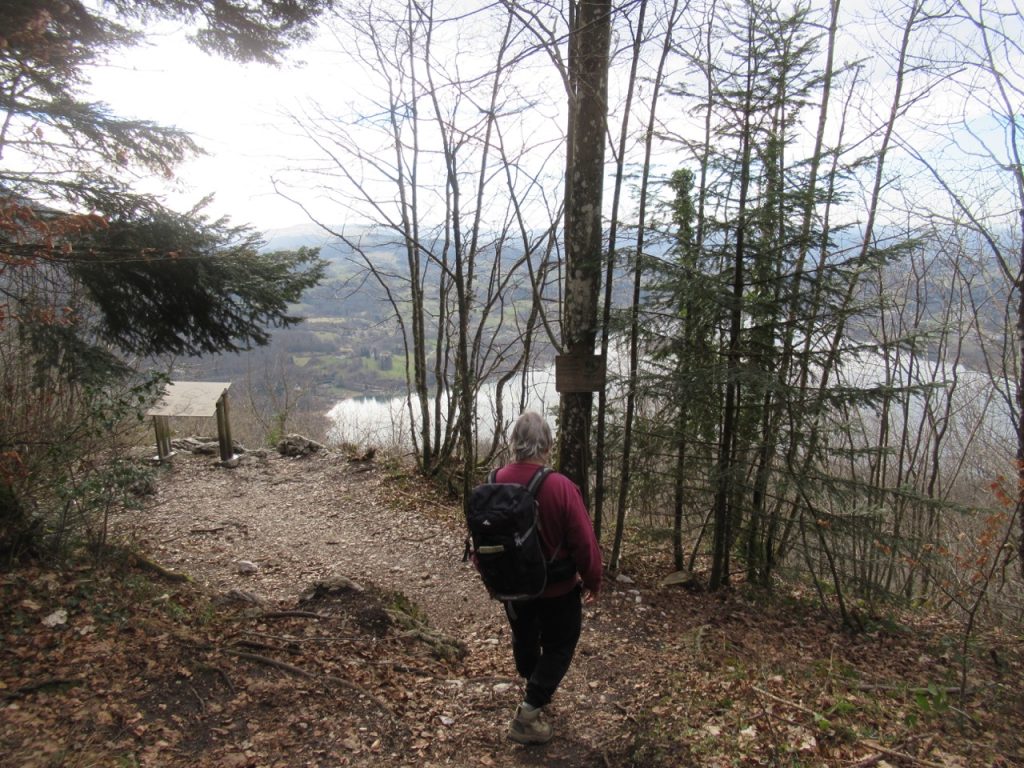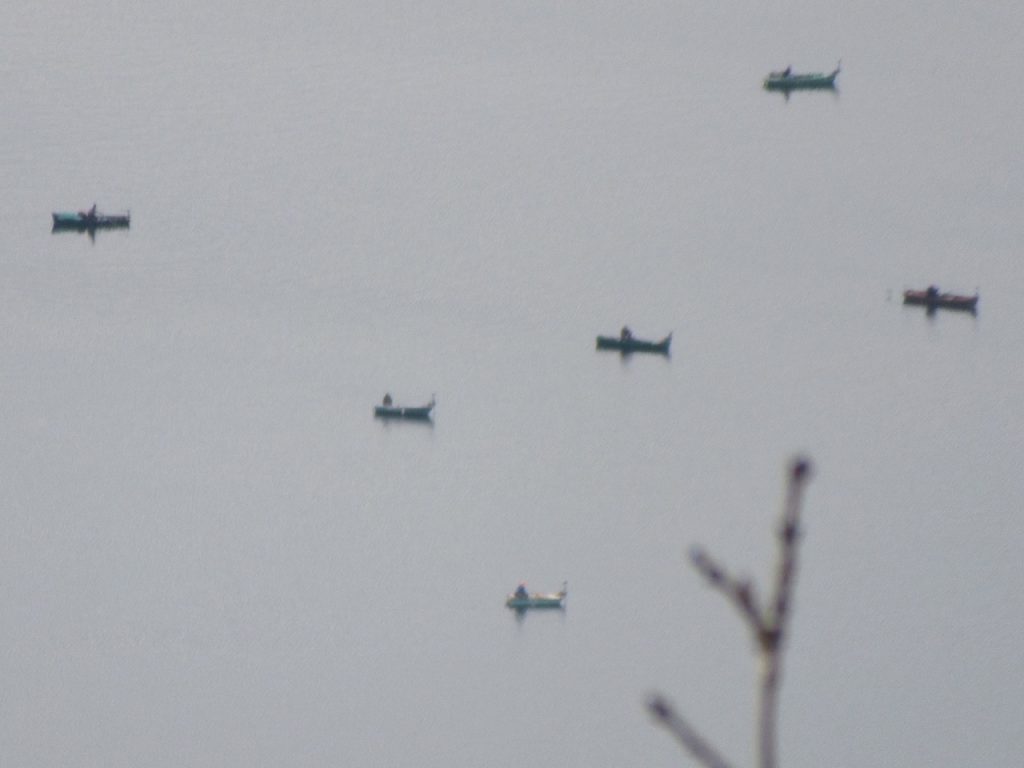 …comme des points sur le lac, loin en-dessous.
…like dots on the lake, far below.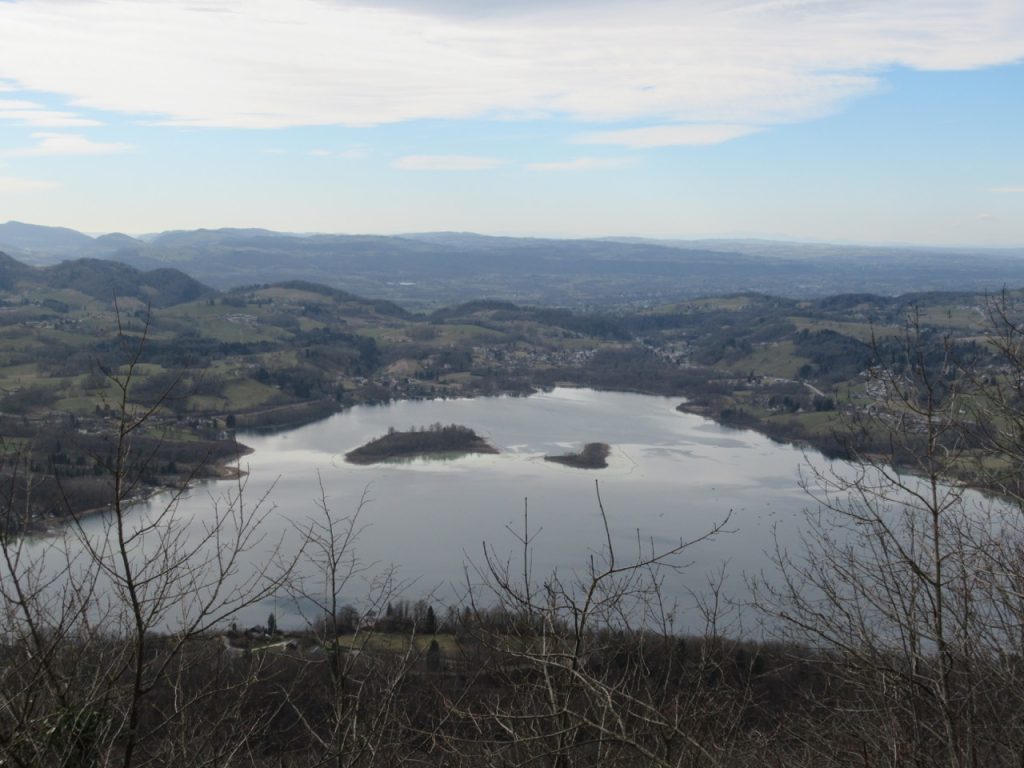 Il y a eu un fameux coup de tabac, et les arbres ont renversé leurs voisins, comme dans un jeu de domino géant.

There has been a big storm, and the trees knocked down their neighbors, as in a game of giant dominoes.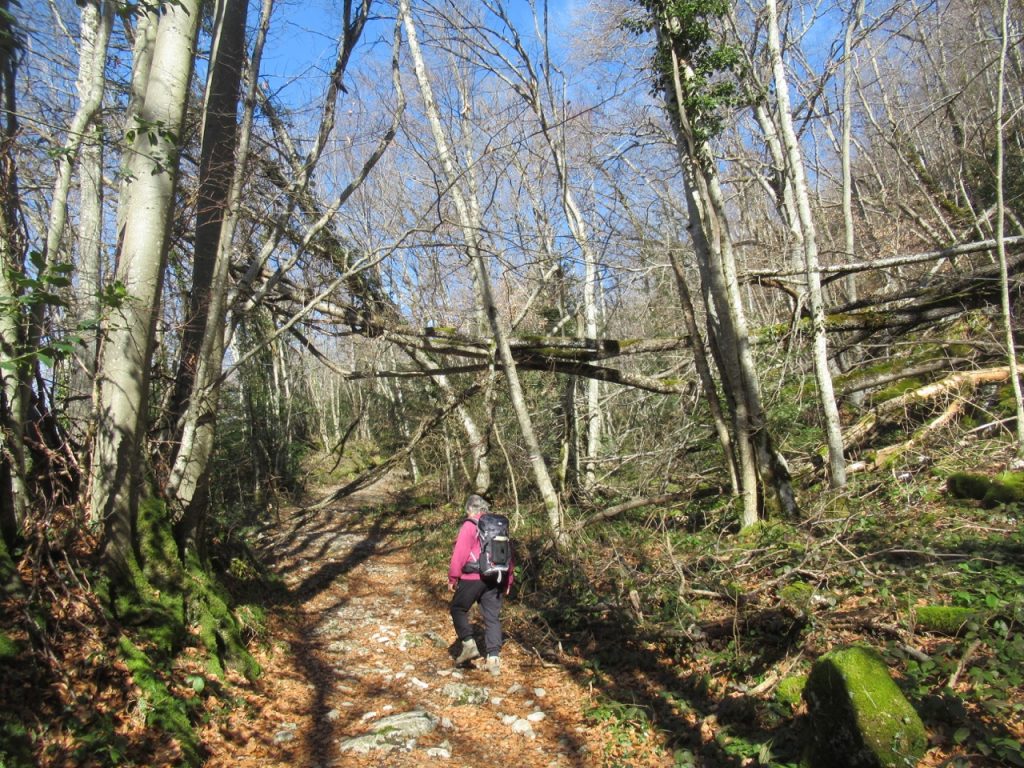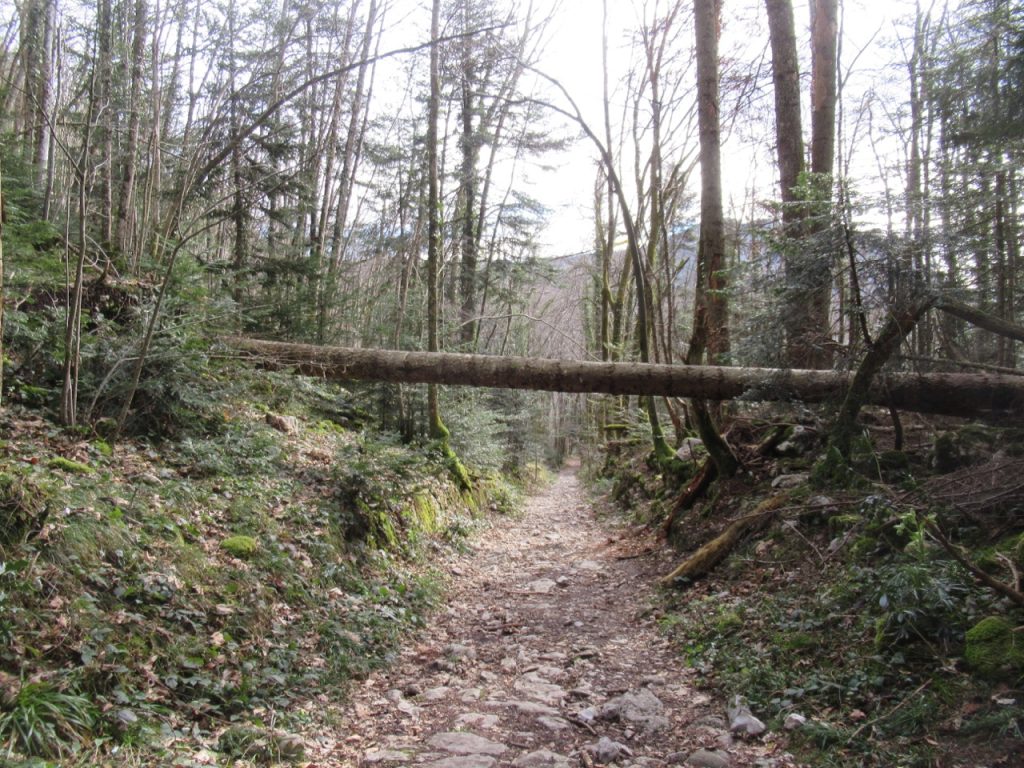 Le calme revenu, prenez votre tronçonneuse et faites-vous plaisir…
Calm returned, take your chainsaw and have fun…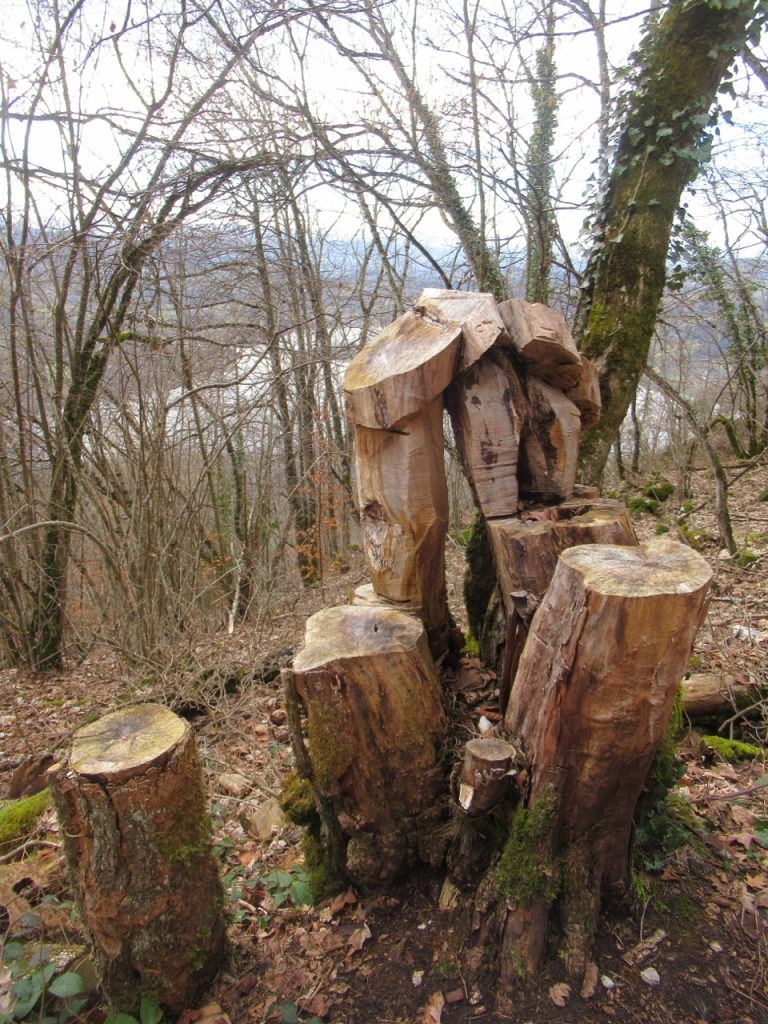 Je crois que c'est de ce champignon qu'on tire l'amadou. J'ai eu un briquet soi-disant d'amadou mais aujourd'hui les mèches sont de coton imbibé de produits chimiques.

I believe it is from this mushroom that we get tinder. I had a so-called tinder lighter but today the wicks are cotton soaked in chemicals.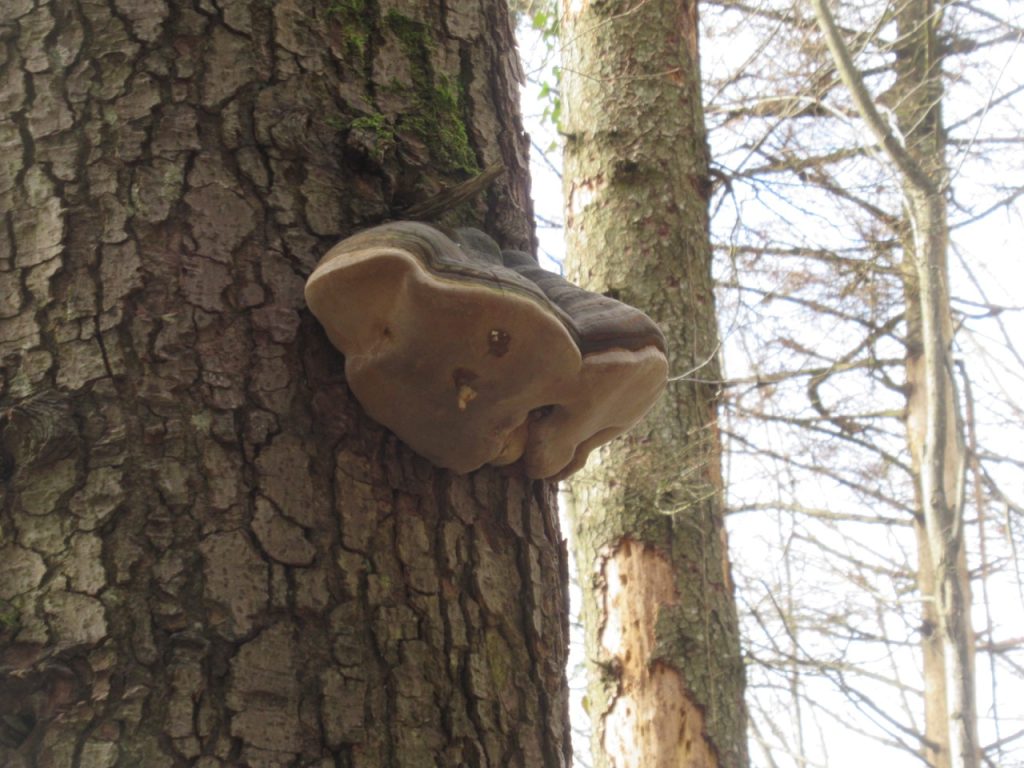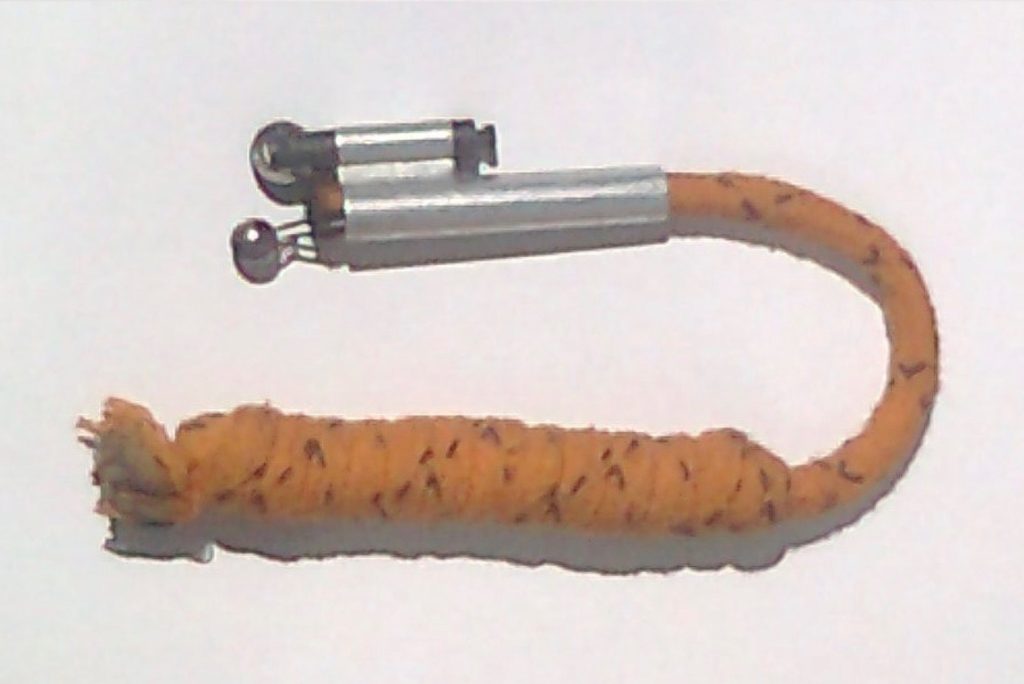 Une pensée pour Ariane : elle aurait tellement apprécié les primevères ! Mais à la-Ciotat, les floraisons ont certainement beaucoup d'avance !

A thought for Ariane: she would have enjoyed the primroses so much! But in La-Ciotat, the blooms are certainly a long way ahead!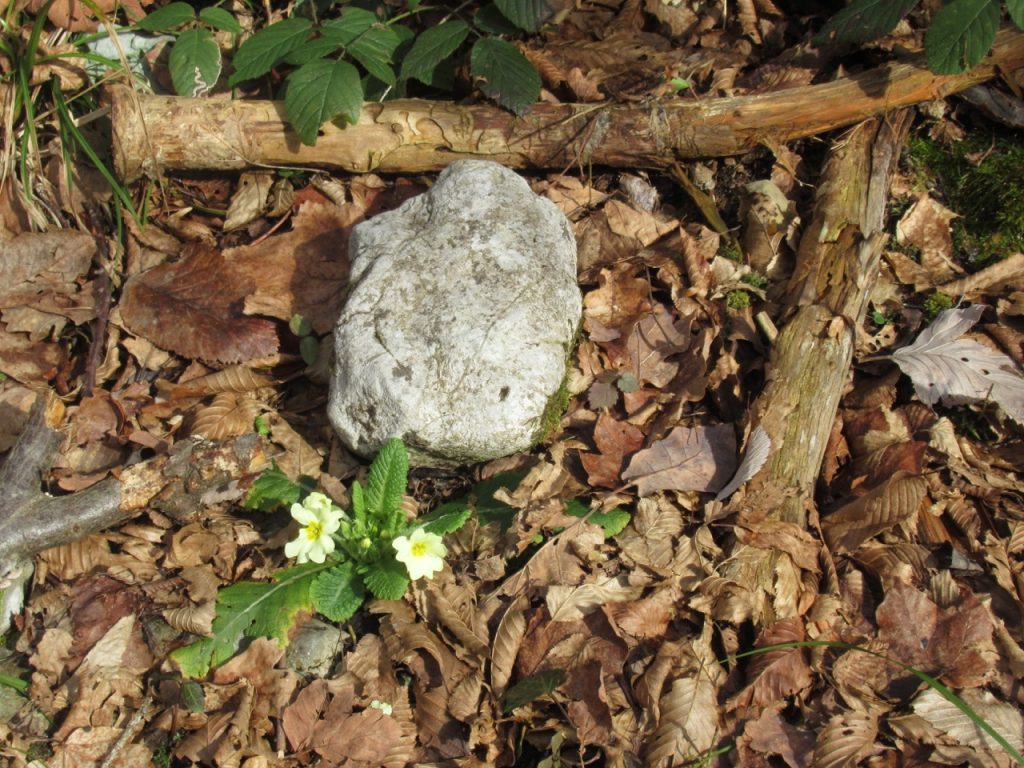 J'ai envie de me connecter un peu sur autre chose. Je vous retrouve dans deux ou trois semaines, juste pour passer d'un rythme tranquille à un autre rythme tranquille…

I want to connect a little on something else. I'll meet you in two or three weeks, just to go from a leisurely pace to another leisurely pace…