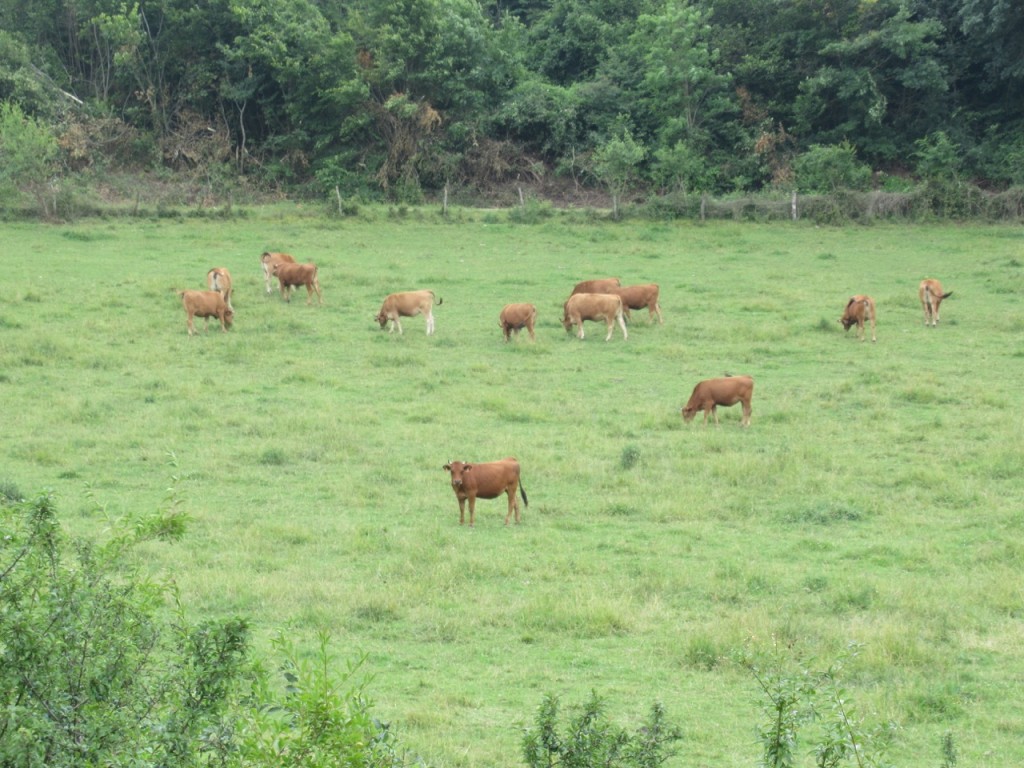 Je me suis fait bien plaisir en vous racontant mardi dernier l'histoire de la peste. Je vous ai servi une soupe cent pour cent pestiférée, en espérant que vous l'avez savourée. Avec cependant un brin de frustration, car j'aurais bien aimé faire un récit cinq ou six fois plus long : il y a de quoi raconter.
I enjoyed myself telling you last Tuesday the story of the plague. I served you a hundred percent plague soup, hoping you enjoyed it. With a bit of frustration, however, because I would have liked to tell a story five or six times longer: there is enough to tell.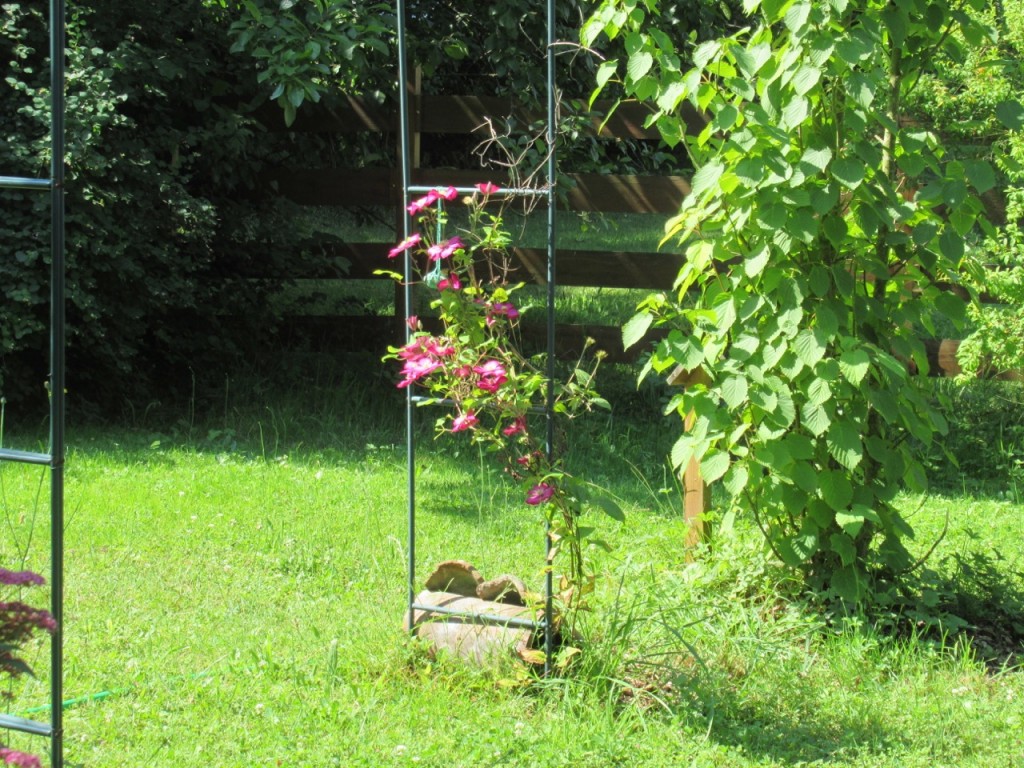 C'était aussi un clin d'œil à Ariane et Renato partis habiter La-Ciotat. Cette ville se serait efficacement protégée de la peste, mais j'ai perdu la source de cette information. Toujours est-il que nos amis ont connu l'an dernier trois jours de fête pour célébrer ce vieil événement encore présent dans les mémoires après trois siècles.
It was also a wink to Ariane and Renato who left to live in La-Ciotat. This city would have been effectively protected from the plague, but I lost the source of this information. The fact remains that our friends had three days of celebrations last year to celebrate this old event still remembered after three centuries.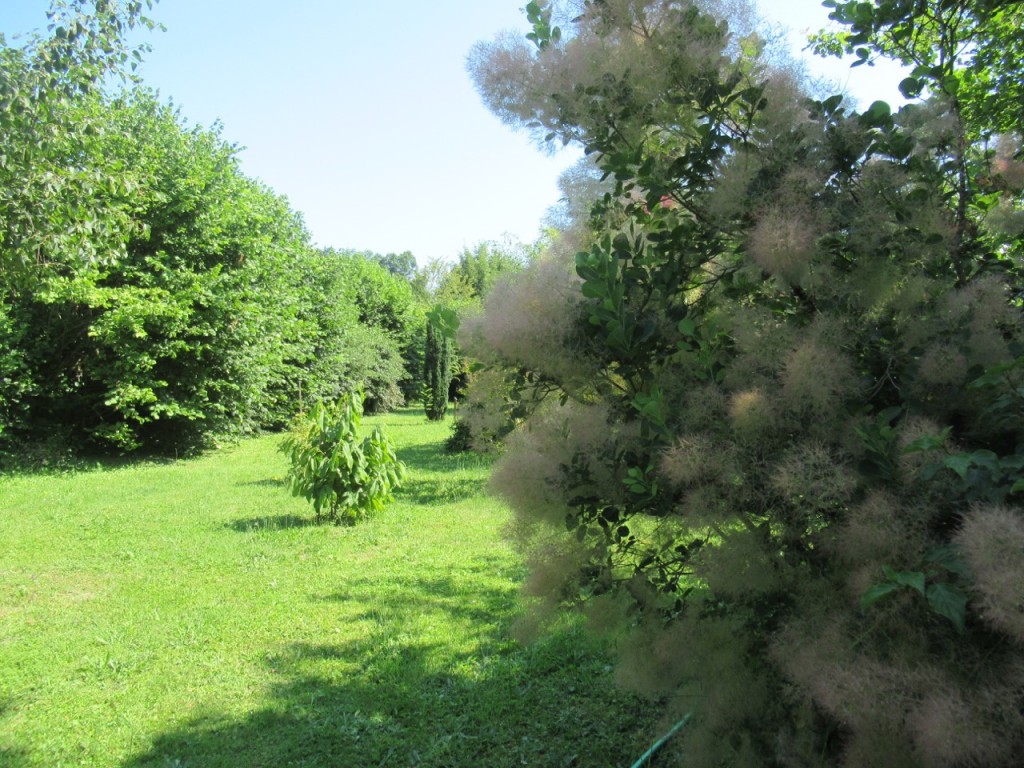 Il fait sec et chaud, c'est peut-être normal pour la saison.
It's dry and hot, maybe normal for the season.

Les magnifiques fleurs des viornes sont devenus des fruits rouges, peut-être moins spectaculaires que les fleurs, tellement géométriques. C'est aussi le début de la saison des bleuets. L'arbre aux faisans va donner une récolte fantastique.
The magnificent flowers of viburnums have become red fruits, maybe less spectacular than the so geometric flowers. It's also the start of the corn-flower season. The pheasant tree will give a fantastic harvest.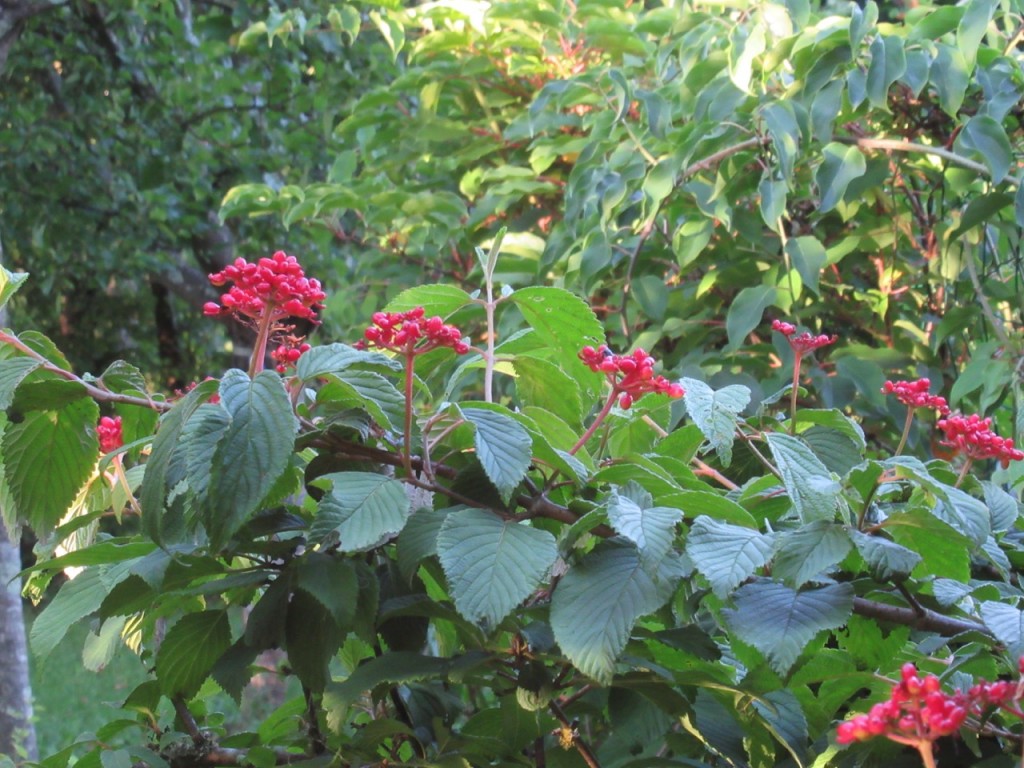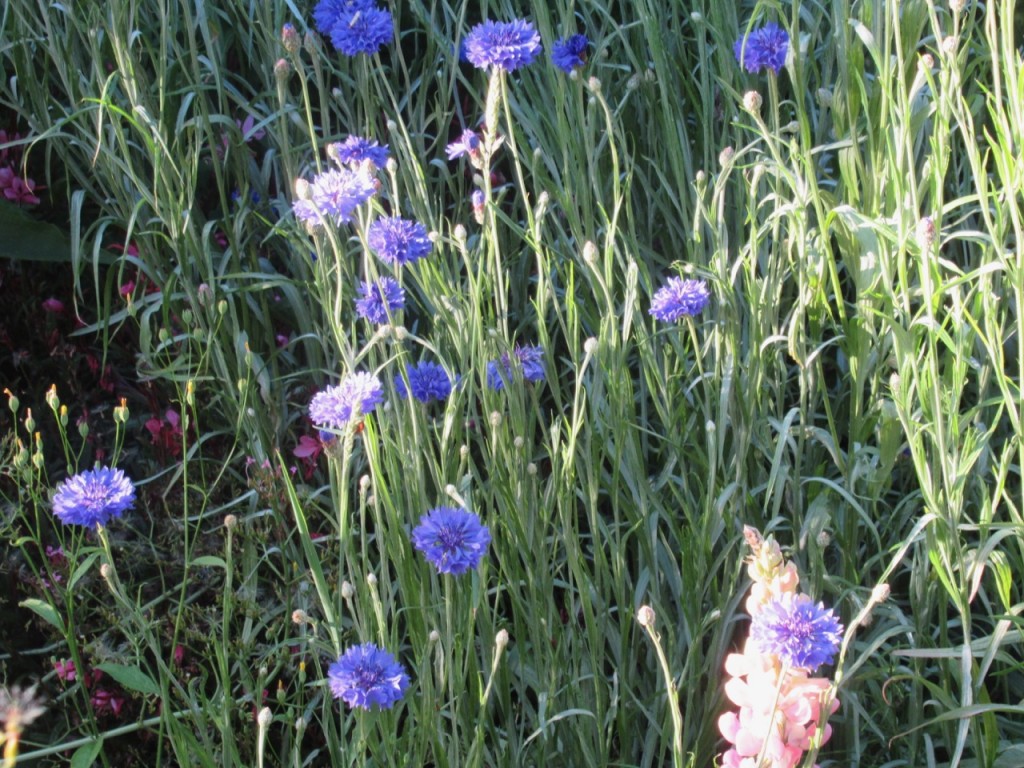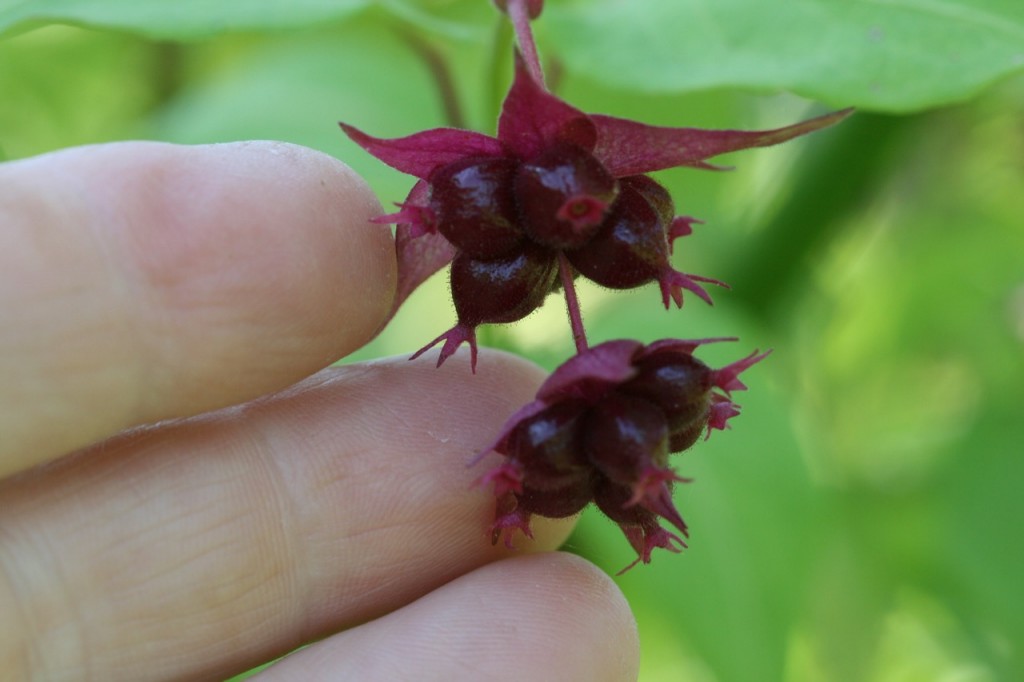 Le mois de juin se termine. C'est au début de ce mois que Laurent et Nathalie sont partis en expédition avec Séb dans son Chamion, pour voir l'état d'avancement des travaux de la tiny house de Laurent.
June ends. It was at the beginning of this month that Laurent and Nathalie went on an expedition with Séb in his Chamion, to see the progress of work on Laurent's tiny house.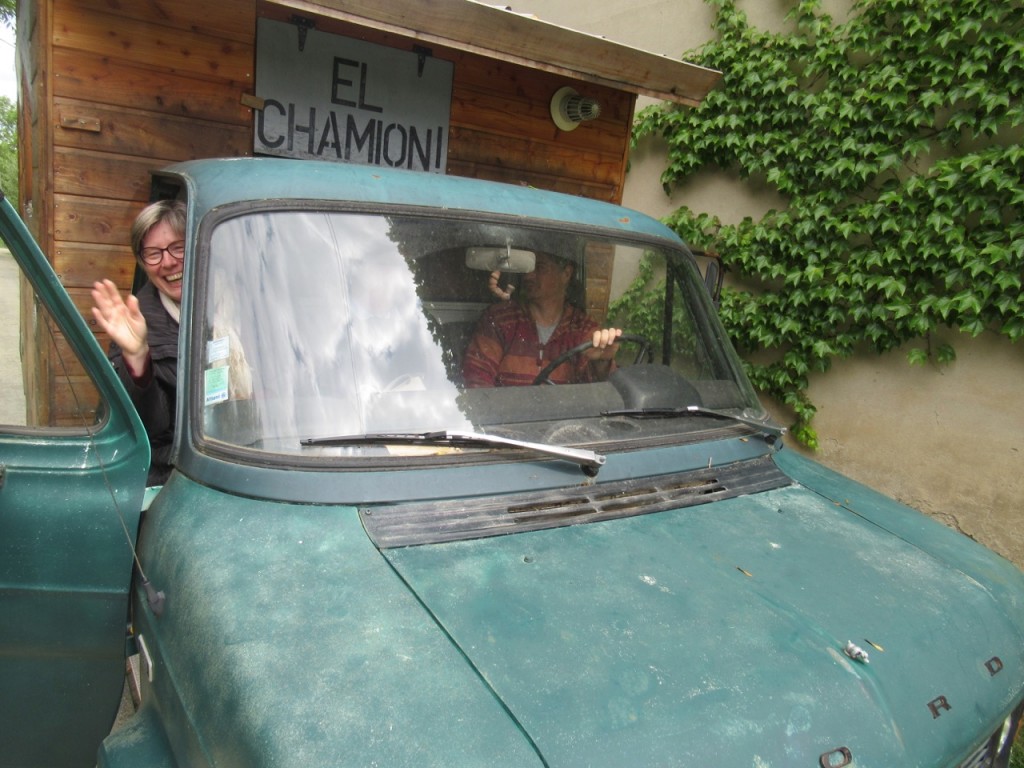 Gaëlle ayant trouvé un logement pour la rentrée universitaire à Lyon, nous avons profité du rendez-vous de signature de son bail pour aller faire le tour des librairies de Lyon. Pas toutes ! Encore une fois, le déconfinement varie d'une personne à une autre, et aussi d'un commerce à un autre.
Gaëlle having found accommodation for the start of the academic year in Lyon, we took advantage of the appointment to sign her lease to go around the bookstores of Lyon. Not all ! Again, the deconfinement varies from one person to another, and also from one trade to another.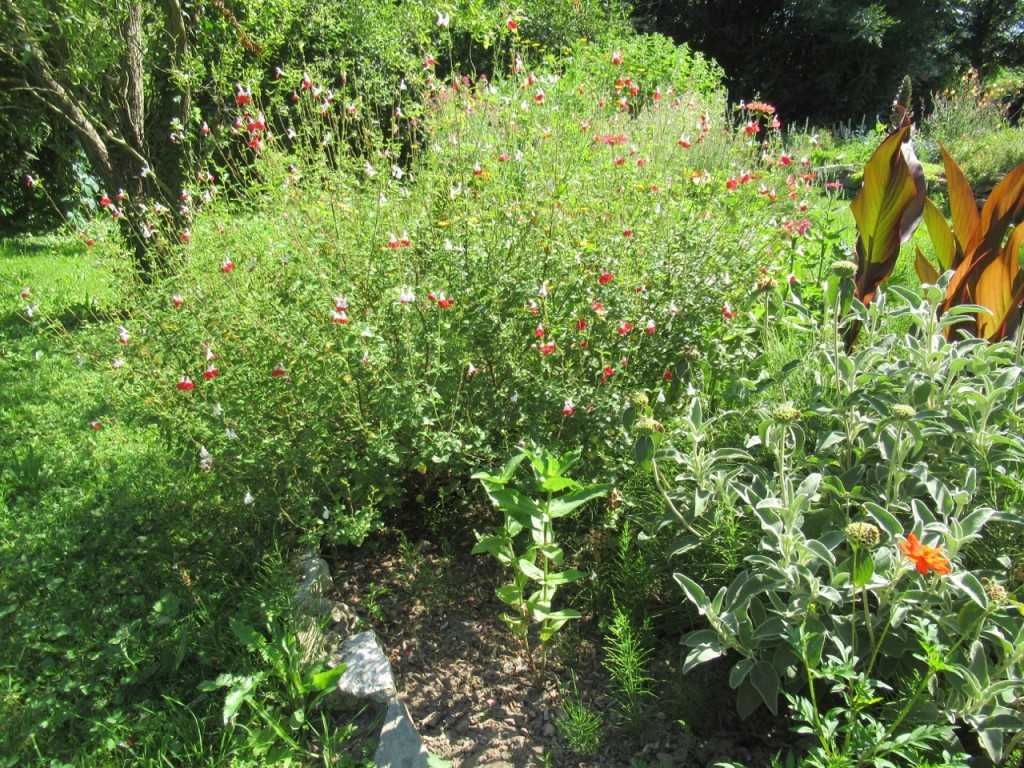 Au Charbinat, nous avons le plaisir de voir les bébés hirondelles montrer leur petit bec exigeant. Et les parents tournent sans cesse. Y aura-t-il cette année autre chose que les petits cadavres que j'ai découverts les deux dernières années ? Chaque journée qui passe me rassure, j'espère voir bientôt les petits se percher sur le câble électrique, terrorisés par leur premier envol !
At Charbinat, we are pleased to see baby swallows showing their demanding little beak. And the parents are constantly spinning. Will there be anything more this year than the little corpses I have discovered in the past two years? Every day that passes reassures me, I hope to see soon the little ones perching on the electric cable, terrorized by their first flight!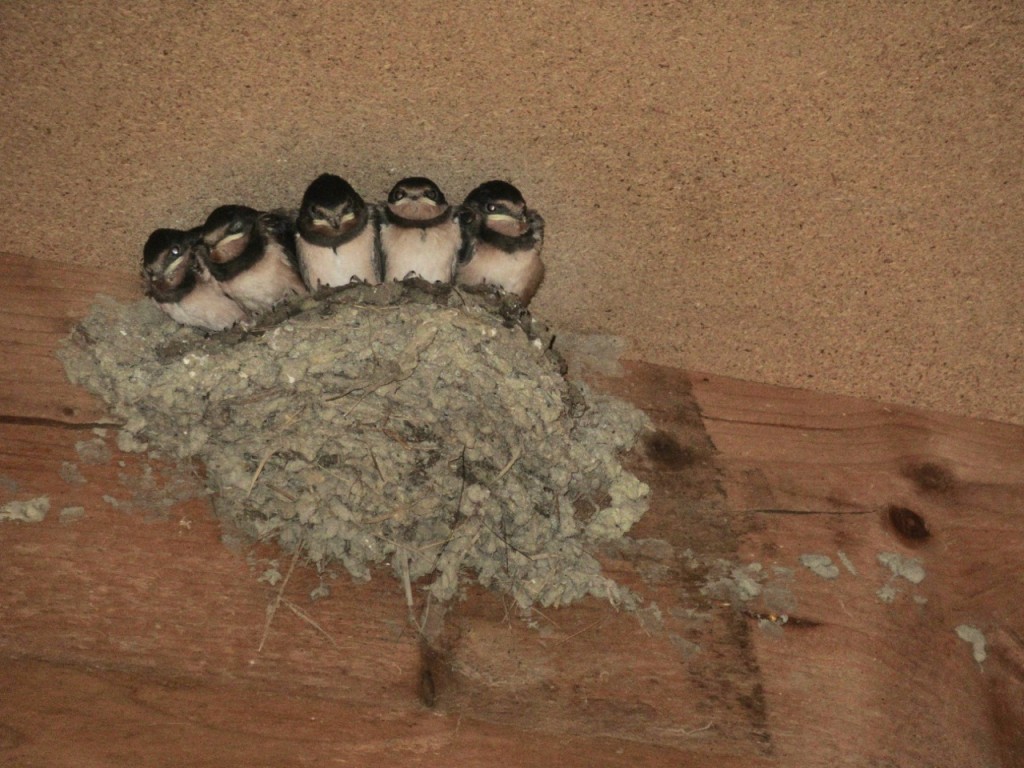 Une autre qui a été terrorisée, c'est une minuscule souris que j'ai débusquée après avoir démoli un tas de cendre : elle y habitait certainement. Soudain, je l'ai vue qui furetait partout. Elle est partie dans l'herbe où elle cherchait à se cacher, nous avons sans doute emporté la toiture et les murs de sa maison et elle ne savait où aller.
Another one who was terrorized was a tiny mouse that I tracked down after I demolished a pile of ash: she certainly lived there. Suddenly I saw it snooping around. It went into the grass where it was trying to hide, we probably took the roof and the walls of its house and it didn't know where to go.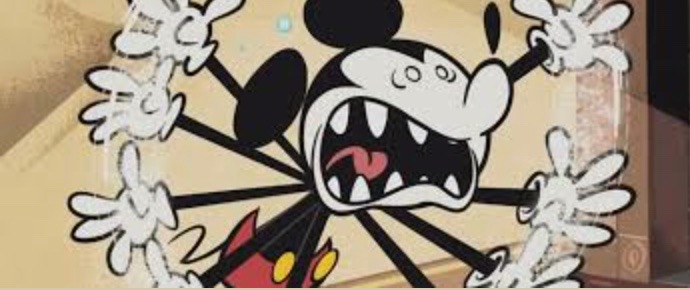 Je l'ai touchée très doucement, elle a gratté vivement le sol et les herbes, essayant je pense de s'y cacher, de disparaître. J'ai repéré l'endroit où elle tentait de se cacher, et quand j'y suis retournée, je ne l'ai plus revue.
I touched it very gently, it scratched the ground and the grasses briskly, trying to hide, I think, to disappear. I spotted the place where it was trying to hide, and when I went back, I never saw it again.
Partie en vélo encore une fois avec Jacques et Manwei, et aussi avec Lucie, apprentie boulangère qui souhaitait rencontrer Gauthier, je me suis retrouvée encore une fois à St-Victor : coucou Odile ! Je suis contente de t'avoir revue. Tu m'as dit que tu lis mon blog, eh bien cela me fait plaisir de te dire bonjour, ici. En espérant avoir ta visite un jour, tu vois, nous ne sommes pas si loin.
Going on a bike again with Jacques and Manwei, and also with Lucie, an apprentice baker who wanted to meet Gauthier, I found myself once again in St-Victor: hello Odile! I'm glad to see you again. You said that you read my blog, well it is my pleasure to say hello, here. Hoping to have your visit one day, you see, we are not that far away.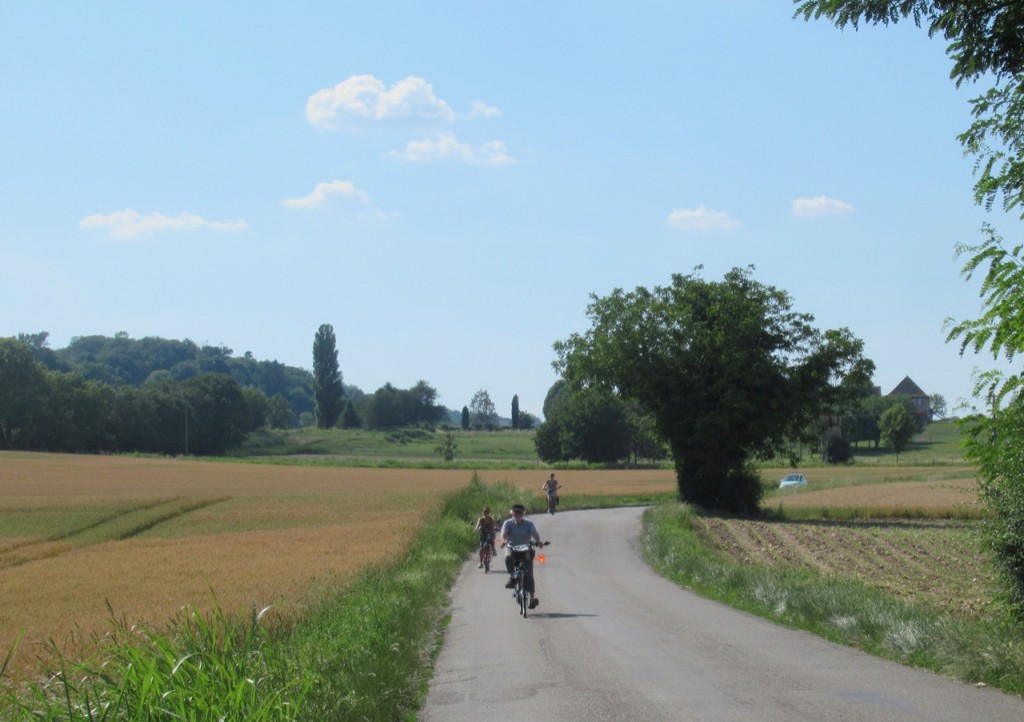 Grâce à Éric Frasiak et à sa lettre d'infos de l'été, je découvre un article de Catherine Laugier publié le 30 mai sur le site « nos Enchanteurs » : elle y fait une sorte d'état des lieux de la situation des artistes et des salles de spectacle post-confinement. « On est tous devenus des chiens en laisse. Et même sans laisse, on suit parce qu'on a peur », écrit-elle.
Thanks to Éric Frasiak and his summer newsletter, I discover an article by Catherine Laugier published on May 30 on the site « nos Enchanteurs »: she gives a sort of inventory of the situation post-confinement of artists and performance halls. « We all became dogs on a leash. And even without a leash, we follow because we are afraid, » she wrote.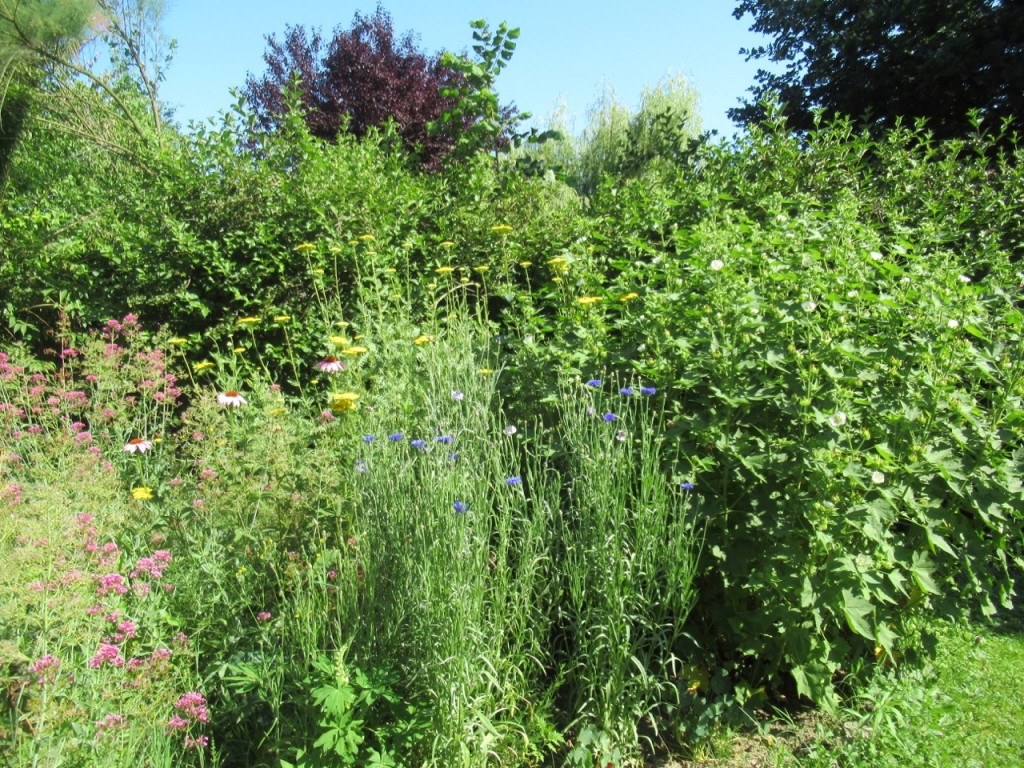 Le paragraphe « en ligne » évoque les spectacles créés de façons diverses cause confinement, Catherine parle aussi de « réouvertures », enfin elle publie une liste impressionnante d'artistes et de liens pour les écouter. Il y a là des trésors à découvrir ou a retrouver. Je suis loin d'en avoir fait le tour, je vous invite vivement à vous balader dans cette superbe pépinière.
The paragraph « en ligne » discusses shows created in various ways because of confinement, Catherine also speaks of « réouvertures », finally she publishes an impressive list of artists and links to listen to them. There are treasures to discover or find there. I am far from having toured it, I strongly invite you to stroll in this superb nursery.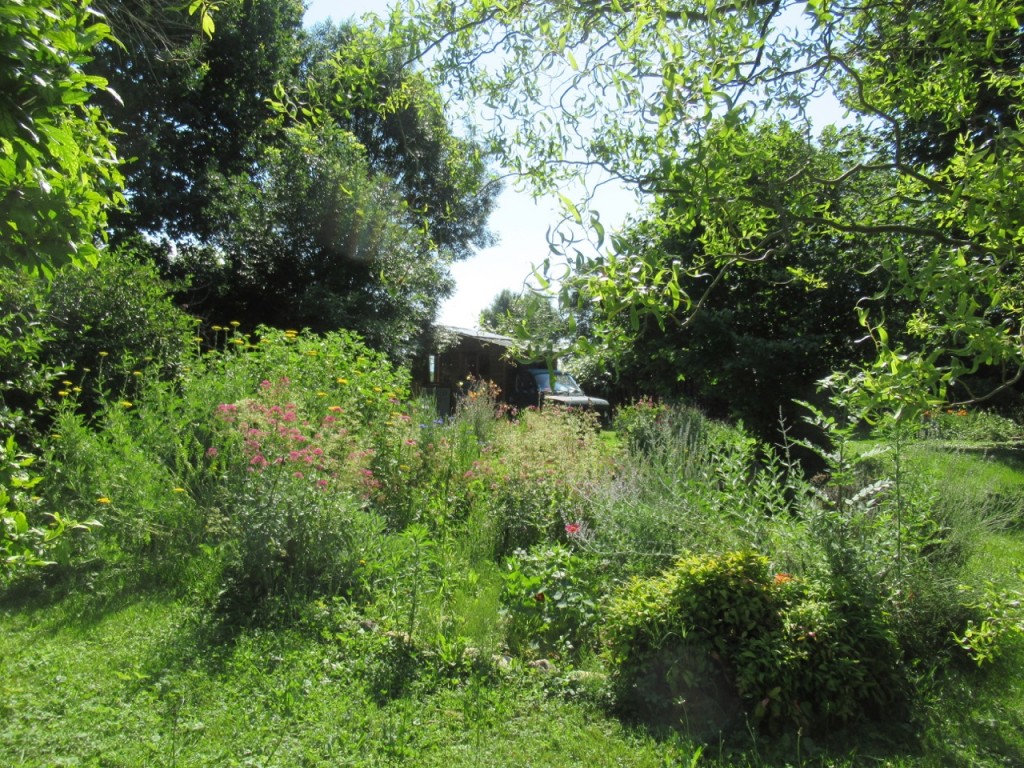 Pour ma part, j'y découvre une belle voix accompagnée à la guitare. La chanson, « je nous aime » « a été composée et écrite par Rémy Verneuil et moi-même, Mirthe Verneuil », écrit la chanteuse.
For my part, I discover a beautiful voice accompanied by the guitar. The song, « je nous aime » « was composed and written by Rémy Verneuil and myself, Mirthe Verneuil », writes the singer.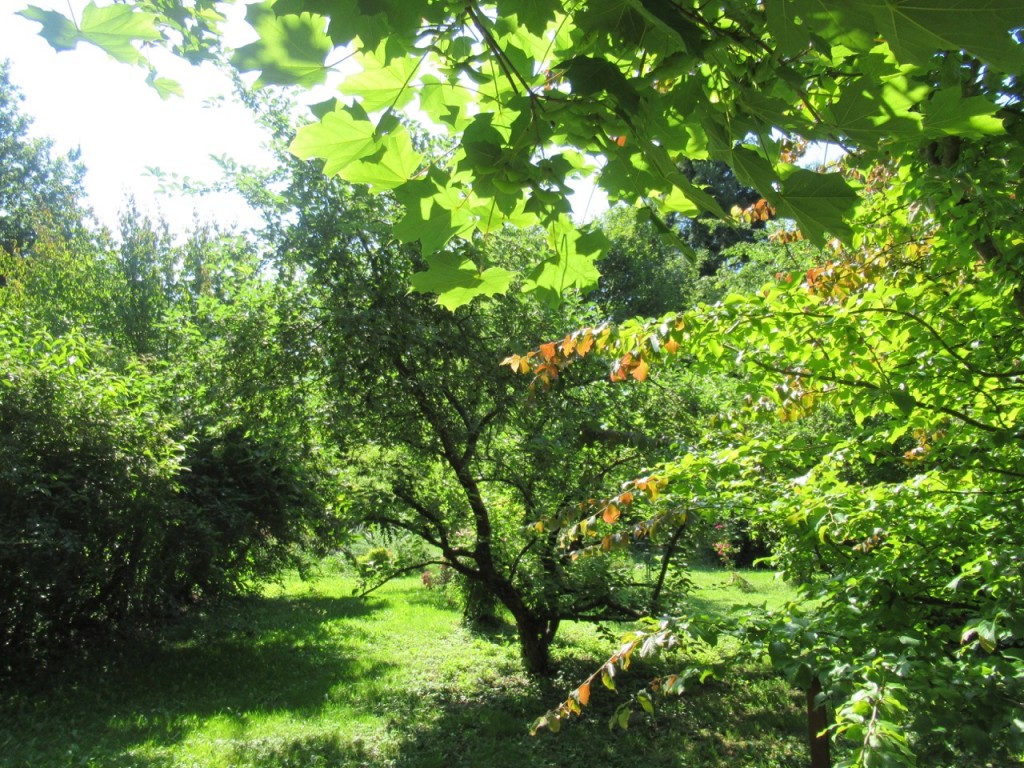 Dans une toute autre ambiance, « il en va de nos vies » montre une chorégraphie qui prend le pas sur le texte, je n'ai plus réussi à l'écouter car j'étais fascinée par la chorégraphie et j'ai trouvé le tout vraiment sympa. Lionel Damei est auteur interprète, Geoffroy Durochat chorégraphe interprète, Claude Gomez est aux claviers, accordéon, machines, arrangements…
In a completely different atmosphere, « il en va de nos vies » shows a choreography that takes precedence over the text, I could not listen to it any more because I was fascinated by the choreography and for me the whole thing is really nice. Lionel Damei is a singer-songwriter, Geoffroy Durochat choreographer, Claude Gomez is on keyboards, accordion, machines, arrangements…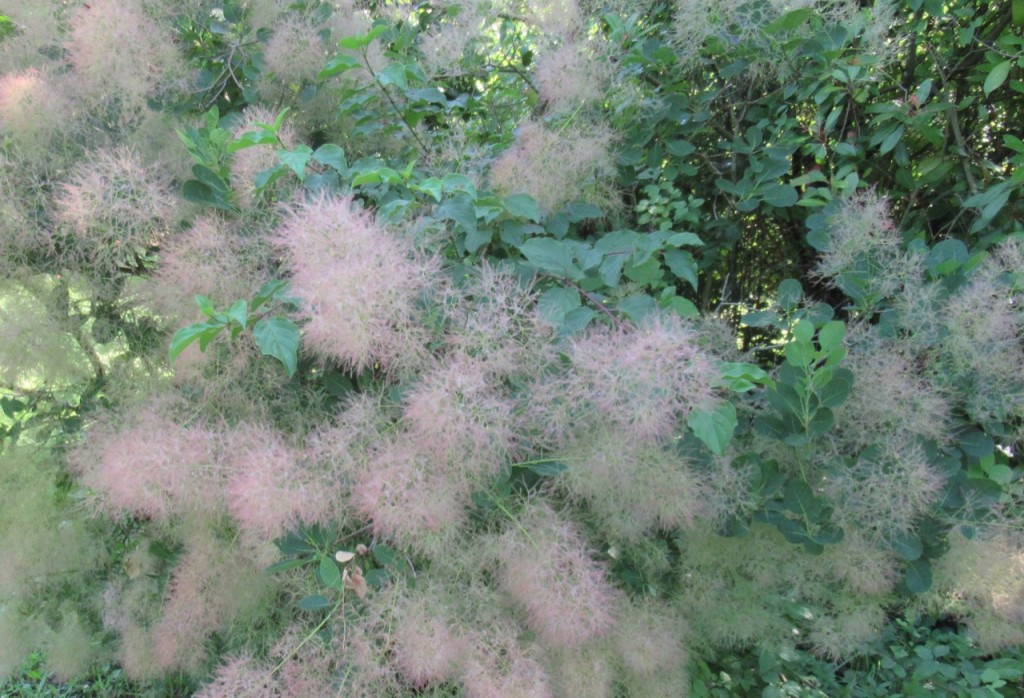 Last but not the least
Je reprends les mots de Catherine Laugier pour présenter Nathalie Blanchard : « elle s'exprime elle-même en chanson pour exprimer son mal-être, sur l'air du Déserteur, refusant l'école distanciée. Chanson pleine d'émotion qui a eu un impact important. »
I copy the words of Catherine Laugier to present Nathalie Blanchard: « she expresses herself in song to express her discomfort, on the tune of Le Déserteur, refusing the distant school. An emotional song that had a big impact. »

Voici quelques mots de la chanson de Nathalie, ceux qui connaissent le Déserteur en retrouveront tout de suite la mélodie.
Here there ar a few words from Nathalie's song, those who know Le Déserteur will immediately find the melody.
Je viens de recevoir
le protocol' sanitaire
faudra changer l'toner
j'l'ai imprimé hier soir
I just received
the health protocol
will have to change the toner
I printed it last night
Mais je n'suis pas sur terre
pour parquer des enfants
But I'm not on earth
to park children
Ces deux derniers vers accompagnent une photo de pauvres mômes parqués dans la cour de récréation, chacun assis dans son carré peint sur le sol. Comment peut-on faire subir ça à des enfants ?
These last two lines accompany a photo of poor kids parked in the playground, each sitting in his square painted on the floor. How can we subject this to children?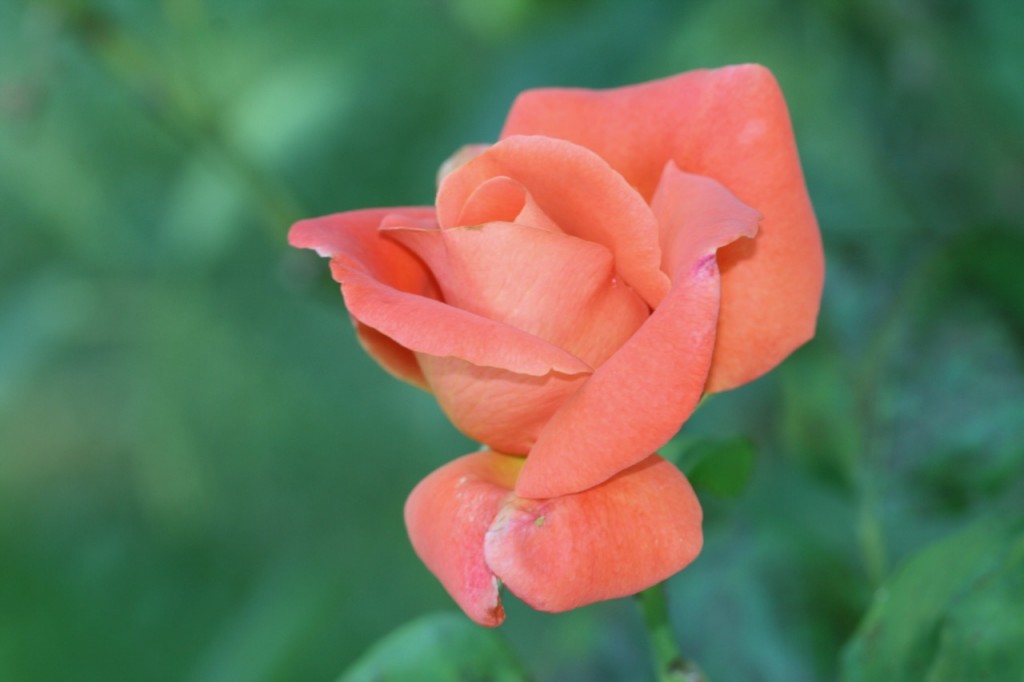 Vous le remarquerez : je tiens ma promesse de ne plus vous parler de Covid-19. Parler des artistes confinés ou déconfinés, c'est une nécessité… vitale pour eux !
You will notice: I keep my promise not to tell you about Covid-19. Talking about confined or unconfined artists is a … vital necessity for them!