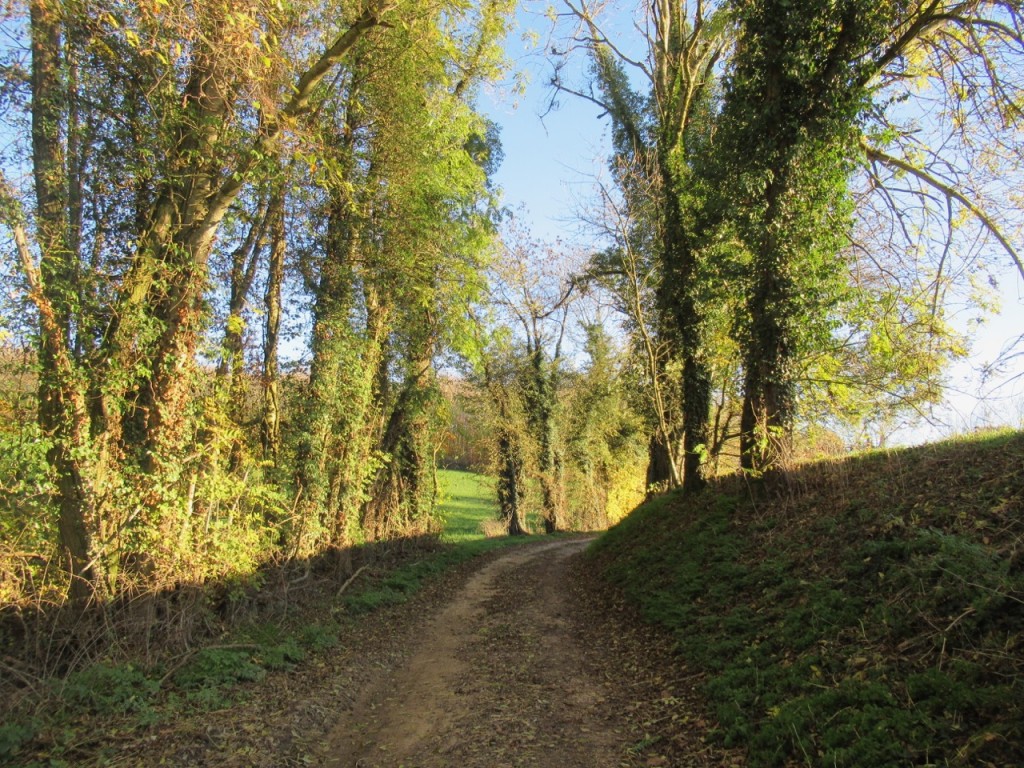 « Y'avait dans l'temps
un biau grand chemin
à c't'heure n'est pas
plus grand qu'la main
par où donc que j'chemin'rai d'main »

Le cheminot de Gaston Couté chemine, chemine, mais d'année en année le chemin diminue jusqu'à devenir « mince comme une couleuvre ».
Tout près de chez nous, il y avait un chemin qui, depuis la route de Passins, vous permettait de monter en douceur directement dans les bois. Il n'a pas eu le temps de mincir : quand le paysan qui possédait le terrain le long du chemin a acheté le terrain de l'autre côté, il a fait disparaître le chemin d'un bon coup de charrue.
« C'est toujours ça de gagné, tu payes pas d'impôt dessus, et puis ce chemin il y passait jamais personne. »
Ce qui est faux bien sûr. Il n'y a plus que la carte d'état-major qui n'ait pas été informée de l'escamotage.
« In the old days there was
a nice wide path
now it's not
bigger than the hand
by where will I go tomorrow »
Gaston Couté's walker (cheminot) walks, walks, but year after year the path decreases until it becomes « as thin as a snake ».
Very close to us, there was a path which allowed you, from the Passins road, to climb smoothly directly into the woods. It had no time to decrease down: when the peasant who owned the land along the path bought the land on the other side, he swept the path away with a good blow of the plow.
« It's always a win, you pay no tax on it, and then no one ever went down this path. »
Which is of course false. There is only the staff card that was not informed of the concealment.

Je vous parlais la semaine dernière de la balade que Paul et moi avons faite près de Quirieu. Nous y retournons le lundi et le mardi, pour découvrir chaque fois un nouvel itinéraire, et nous conservons les traces de ces sorties dans nos archives car elles sont fort plaisantes, nous aurons plaisir à y retourner.
I was telling you last week about the walk that Paul and I took near Quirieu. We return there on Monday and Tuesday, to discover a new itinerary each time, and we keep the traces of these outings in our archives because they are very pleasant, we will be happy to return there.

Je vous pose à nouveau la question « où est le sud où est le nord » ? Quand j'étais petite, on m'avait parlé d'adret et d'ubac. Ma photo aurait bien aidé à comprendre le phénomène.
I ask you again the question « where is the south where is the nort »? When I was a child, I was told about « adret » and « ubac ». My photo would have helped to understand the phenomenon.

En passant je remarque cet arbre « malade du haut », que je vous découpe pour mieux voir et pour vous faire partager ma perplexité : il ne va pas bien mais je me demande ce qui lui est arrivé !
In passing I notice this tree « sick from the top », which I cut you to see better and to share my perplexity with you: it is not doing well but I wonder what happened to it!
Le mardi, nous sommes fatigués, mais les jours sans pluie sont si rares, nous avons envie d'en profiter. Nous laissons encore une fois la voiture près de Quirieu, nous allons jusqu'au Rolland à l'entrée de Bouvesse et de là à Marlieu, puis nous prenons la direction de Chavannes : nous avons laissé un chemin pour une route, mais elle est petite et tranquille. Elle sinue au milieu des bois.
Tuesday we are tired, but days without rain are so rare, we want to take advantage of them. Once again we leave the car near Quirieu, we go to the Rolland at the entrance of Bouvesse and from there to Marlieu, then we take the direction of Chavannes: we have left a path for a road, but it is small and quiet. It winds through the woods.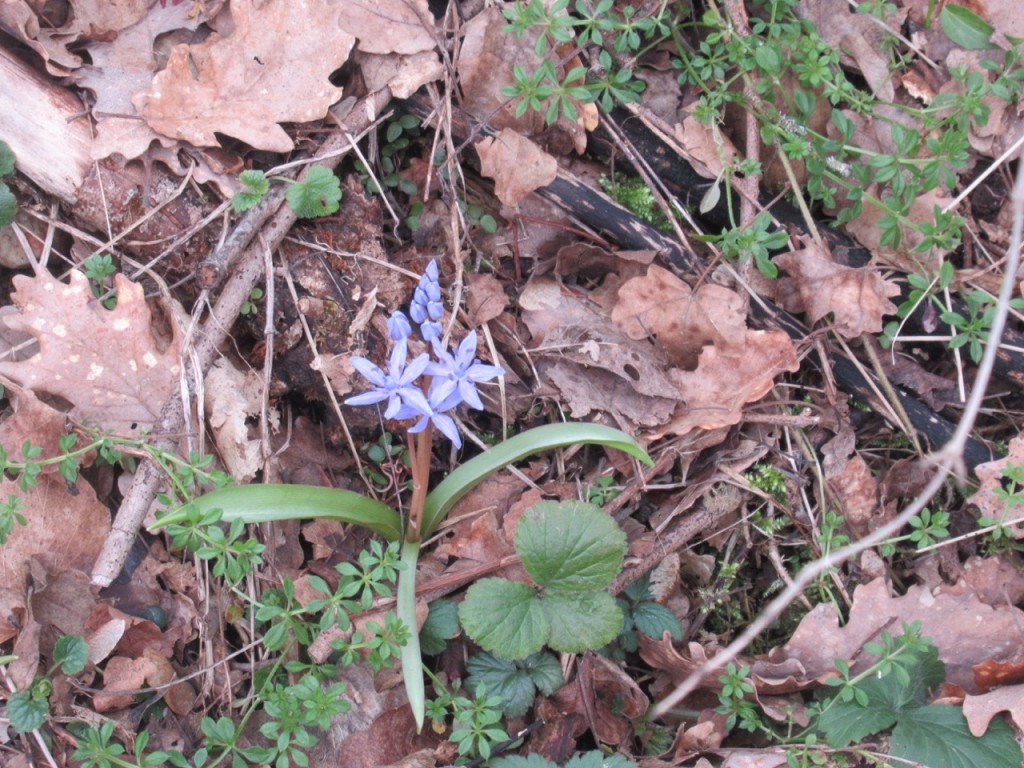 Nous cherchons en vain le chemin qui doit nous permettre de contourner Chavannes et de rejoindre la voiture. Un sentier mal dessiné semble se perdre le long d'une récente coupe de bois, alors nous restons sur la route.
We search in vain for the path that should allow us to bypass Chavannes and join the car. A poorly designed path seems to get lost along a recent log, so we stay on the road.

« Y'avait dans l'temps
un biau grand chemin
cheminot cheminot chemine
à c't'heure n'est pas
plus grand qu'la main
par où donc que j'chemin'rai d'main »
« In the old days there was
a nice wide path
walker walker walks
now it's not
bigger than the hand
by where will I go tomorrow »
Deux petits tracteurs lourdement chargés de bois nous doublent à petite vitesse.
Two small tractors heavily loaded with wood pass us at low speed.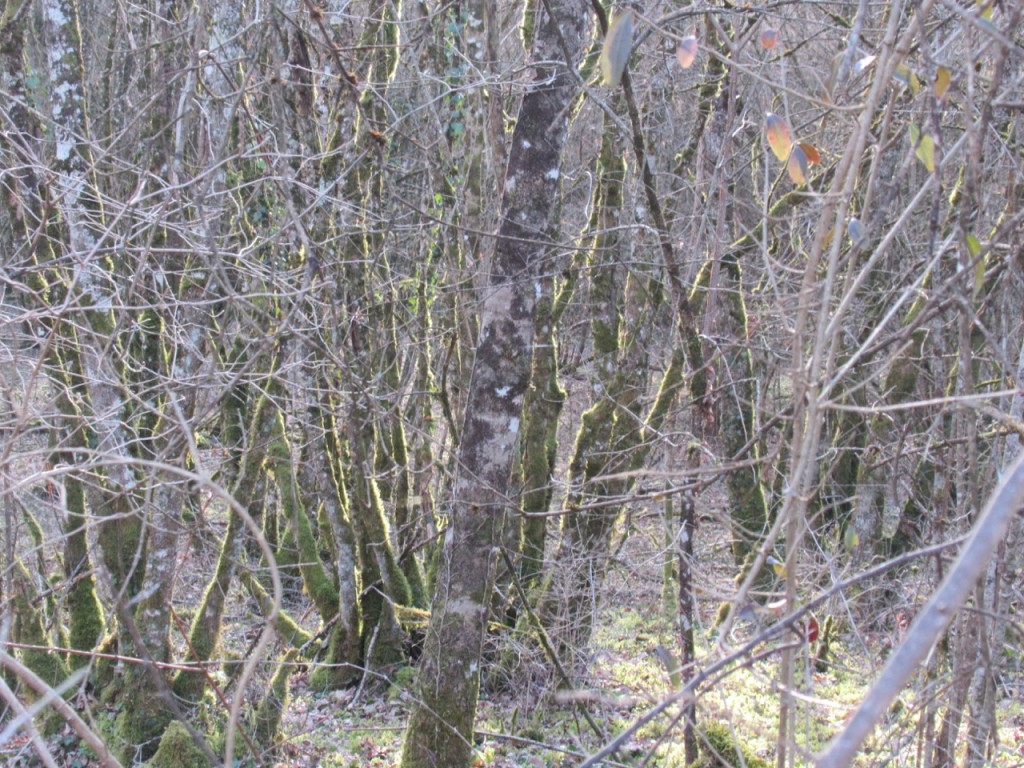 C'est comme ça que nous passons devant chez toi, Geneviève. Chez toi ? Je crois que j'ai reconnu l'endroit, mais ça fait si longtemps que nous ne sommes pas venus ! L'un des bûcherons est peut-être ton frère. Nous hésitons à taper à ta porte – si toutefois il s'agit bien de ta porte – mais la fatigue se fait sentir et nous avons hâte de rentrer maintenant.
This is how we walk past your home, Geneviève. Your home ? I think I recognized the place, but it's been so long since we last came! One of the loggers might be your brother. We hesitate to knock on your door – if it is indeed your door – but fatigue sets in and we can't wait to get home now.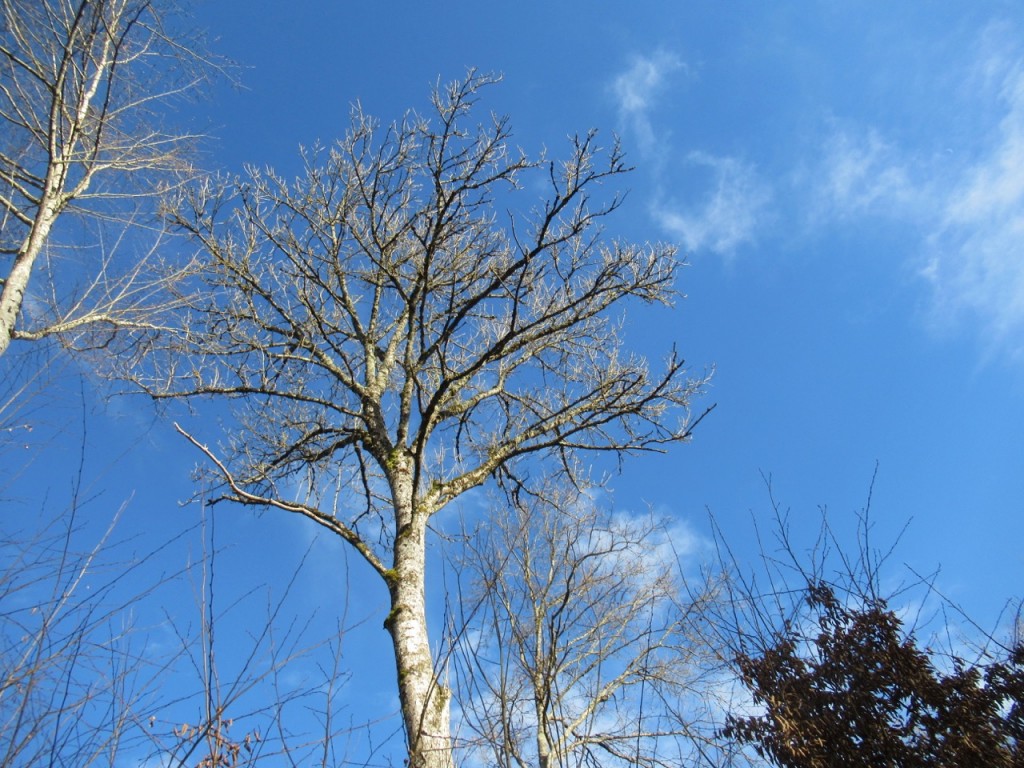 Malheureusement, comme notre retour par les bois a échoué, nous terminons la balade par une route plus importante et bien plus passante. Ce sont principalement des SUV, de quoi m'exaspérer ! « Une tonne pour transporter quatre-vingt kilos ! » dénonçait un militant, dénonçant l'usage de la voiture individuelle à la place de transports collectifs. Il n'y a pas vraiment de place pour les piétons par ici. On se serait bien passés de ce kilomètre supplémentaire.
Unfortunately, as our return through the woods failed, we end the walk with a larger and more busy road. They're mostly SUV, which annoys me! « A ton to transport eighty kilos! » an activist said, denouncing the use of private cars instead of public transport. There isn't much room for pedestrians around here. We would have done well without this extra kilometer.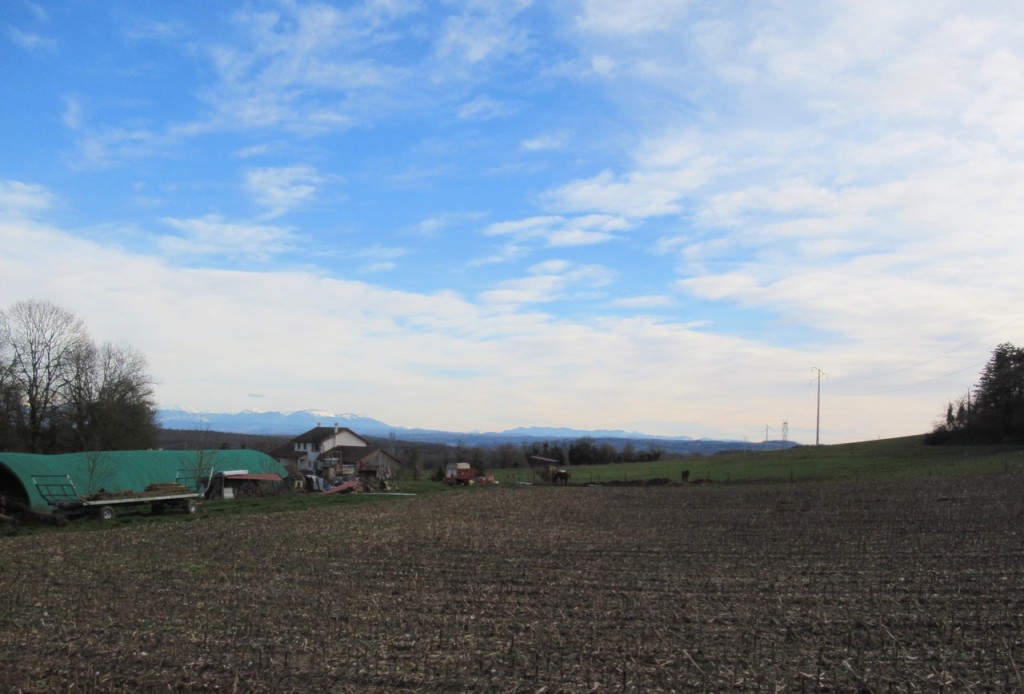 Je me chantonne la chanson de Gaston Couté, ce n'est pas la première fois qu'un chemin disparaît.

« Le ch'min c'était à leur jugé
d'la bonne terre perdue
à chaque labour ils l'ont mangé
d'un sillon d'charrue »
I sing the song of Gaston Couté to myself, it is not the first time that a path has disappeared.
« The path was at their judgment
good soil lost
with each plowing they ate it
of a plow furrow »
Il nous faudra chercher le bout de chemin par son autre extrémité, au Buissonnet, pour suivre une autre fois ce parcours.
We will have to look for the end of the path at its other end, at Buissonnet, to follow this route again.
Nous ne sommes pas les seuls à nous promener : les chevreuils continuent à nous faire des visites régulières. Les salades broutées à l'automne n'ont pas survécu et ont pourri. Paul et Lolo prévoient de remettre un grillage partout sur leurs passages, Lolo a déjà commencé, derrière la serre.
We are not the only ones to walk: the deer continue to make regular visits to us. The salads grazed in the fall did not survive and rotted. Paul and Lolo plan to put a fence everywhere on their passages, Lolo has already started, behind the greenhouse.
Les pivoines montrent leur nez, Paul se hâte de les rendre visibles avec du grillage. Les samares s'ouvrent par centaines, mais nous ne laisserons pas la forêt se développer.
The peonies show their noses, Paul hastens to make them visible with wire mesh. The samaras are opening by the hundreds, but we will not let the forest grow.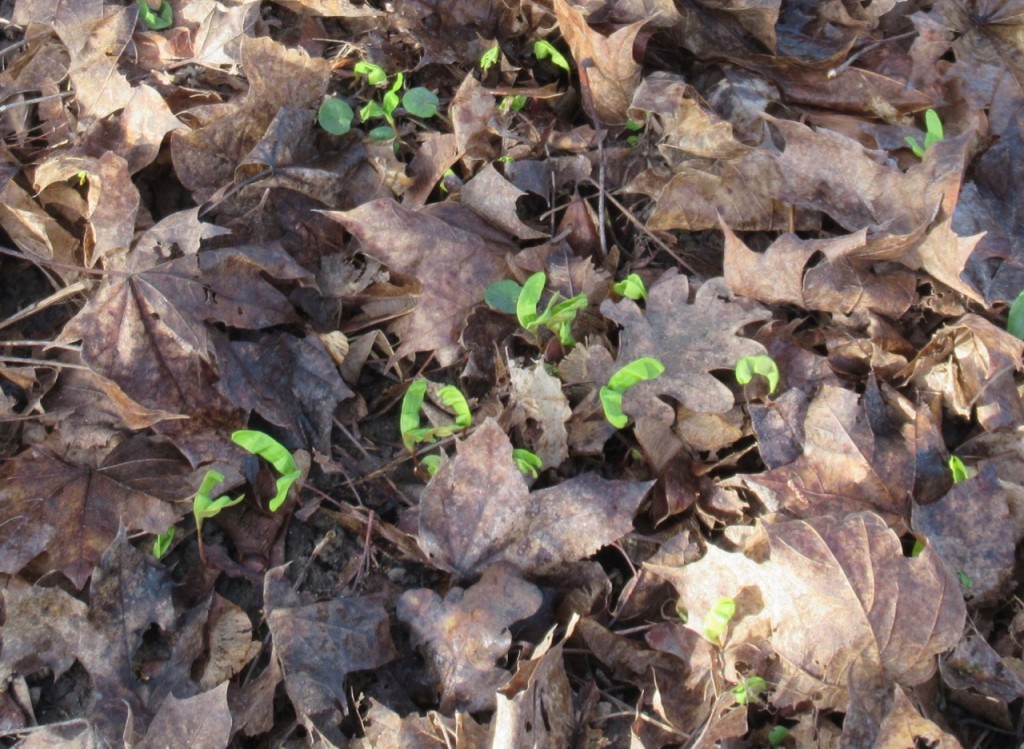 Vendredi 12, neige et froid, vendredi 19 chaleur printanière en dessus des moyennes saisonnières. Ce n'est pas sans inquiétude que nous voyons le printemps se manifester, des gelées tardives seraient catastrophiques. Mais une autre part de nous se réjouit et profite de ce renouveau : on est si bien dehors !
Dimanche 14, sortie avec parka, dimanche 21, sans parka, même le sweat est de trop !
Friday 12 snow and cold, Friday 19 spring heat above seasonal averages. It is not without concern that we see spring breaking in, late frosts would be catastrophic. But another part of us rejoices and takes advantage of this renewal: we are so well outside!
Sunday 14th, outing with a parka, Sunday 21st, without a parka, even the sweatshirt is too much!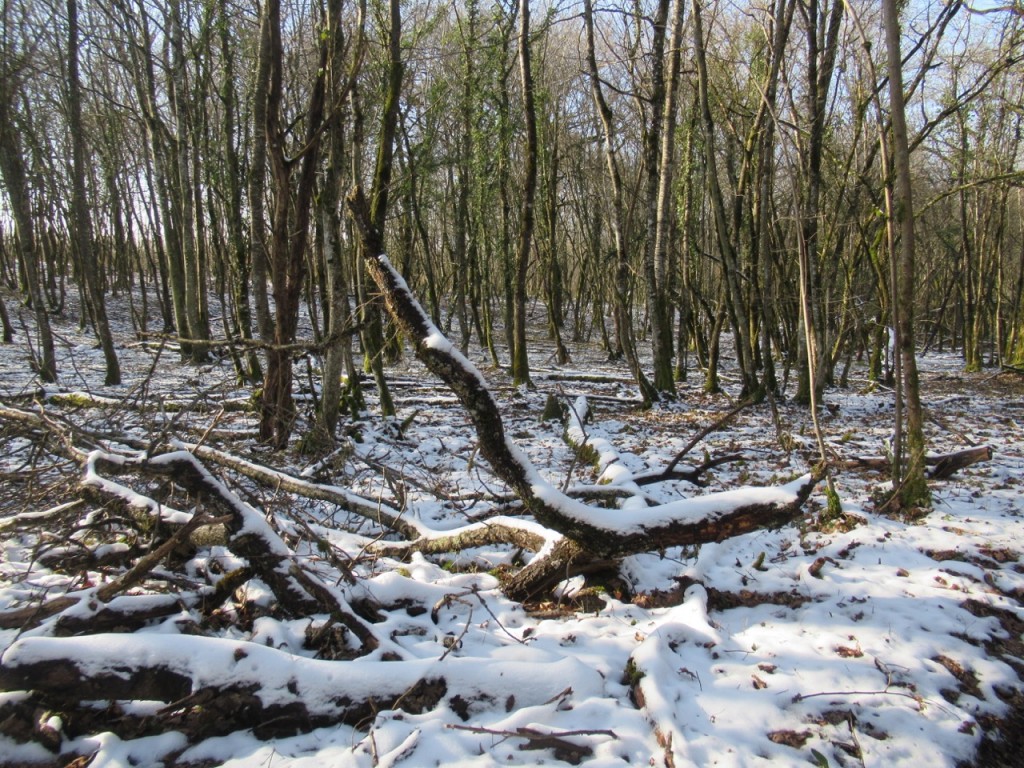 Le texte « les mangeux d'terre » se trouve ici. Sur youtube vous pouvez écouter la version chantée par Gérard Pierron.
The text « les mangeux d'terre » can be found here. On youtube you can listen to the version sung by Gérard Pierron.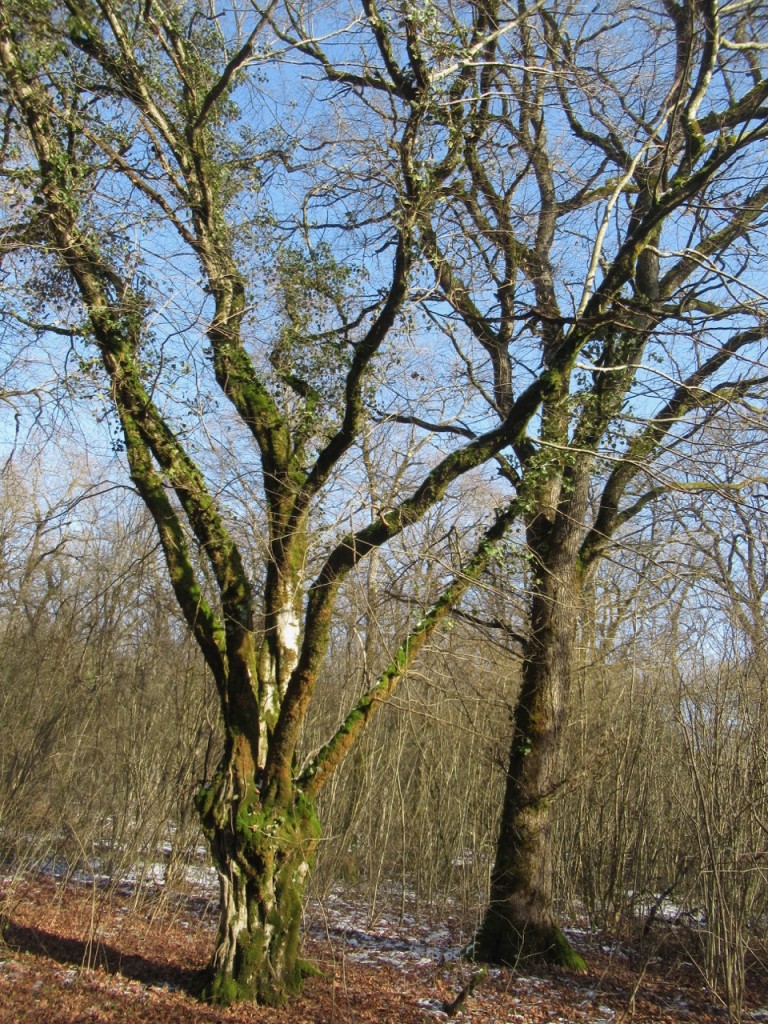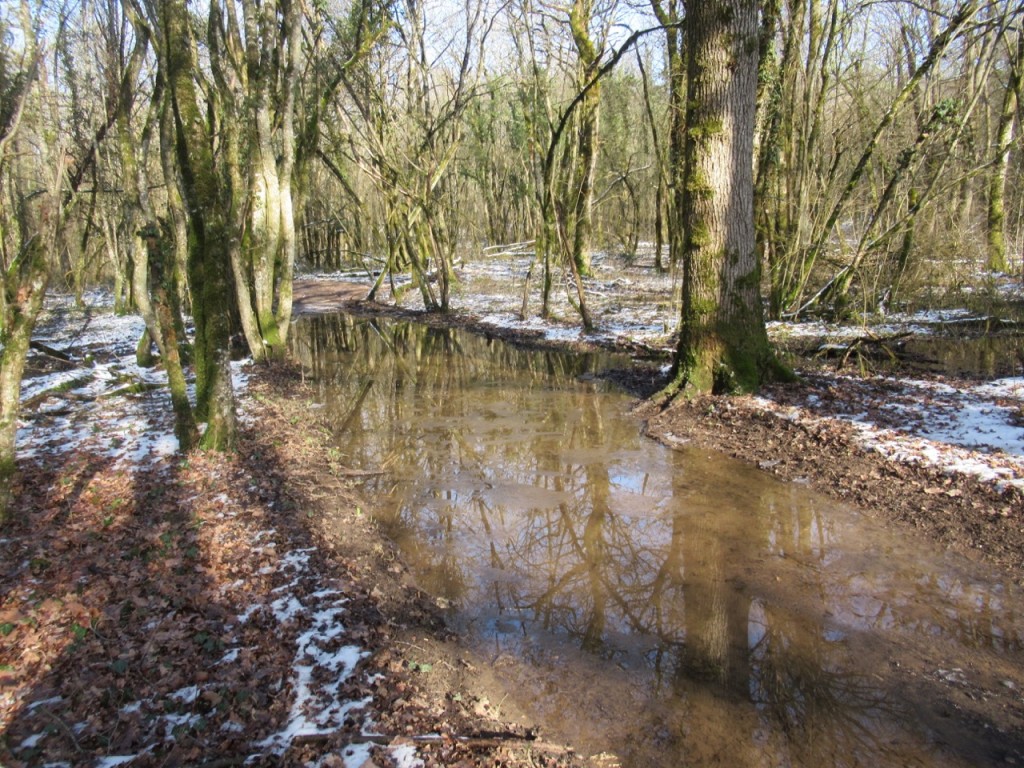 Je voulais parler de l'industrie agro-alimentaire et comment elle nous empoisonne, mais je recommence à écouter un peu la radio du fait que je conduis sur de petits trajets (une habitude que j'ai, écouter la radio quand je suis seule) : j'ai entendu France culture présenter une émission, « la fabrique de l'ignorance », à voir sur Arte aujourd'hui, mardi 23. Au passage l'émission égratigne le comportement des Français : après avoir critiqué les vaccins anti-Covid, ils se ruent sur les centres de vaccination (ce qui n'est pas mon cas, bien entendu).
I wanted to talk about the food industry and how it poisons us, but I'm starting to listen to the radio a bit again as I drive short trips (a habit I have, listening to the radio when I'm alone) : I heard France Culture present a program, « la fabrique de l'ignorance », to see on Arte today, Tuesday 23. By the way, the show scratches the behavior of the French: after having criticized the anti-Covid vaccines , they rush to the vaccination centers (which is not my case, of course).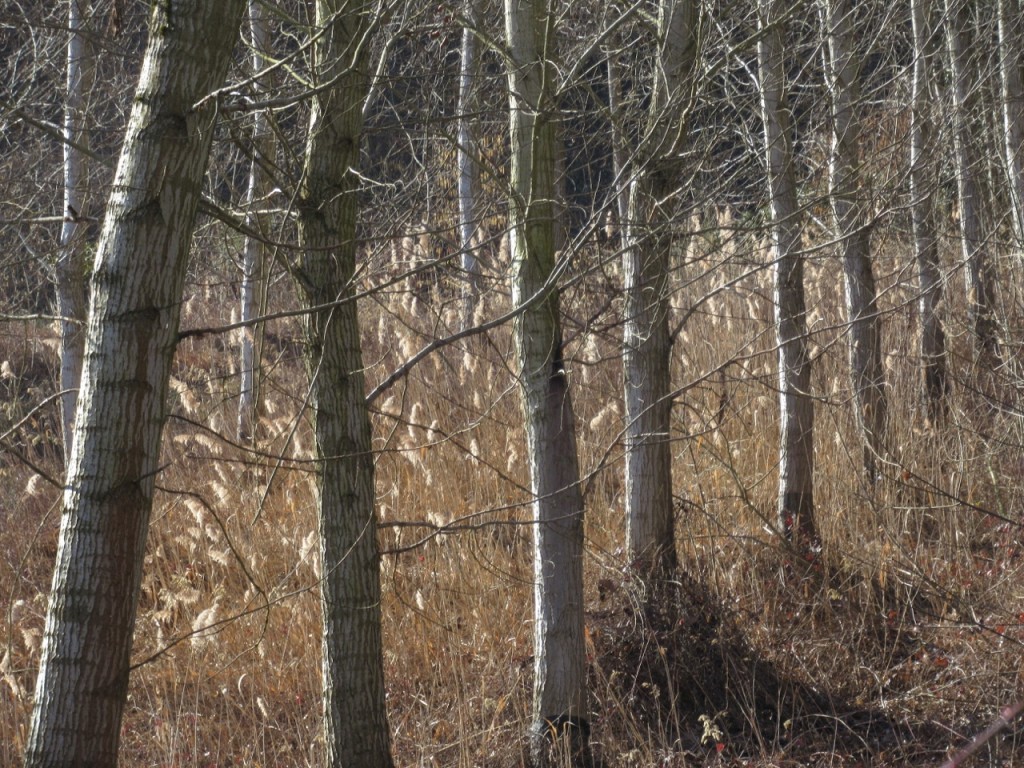 C'est facile de se moquer. Après plus d'un an d'insupportable matraquage médiatique (on ne peut appeler cela « de l'info »), après avoir distillé l'angoisse et généré la folie, on propose la solution miracle, et on voudrait que notre esprit cartésien ne cède pas à un besoin atavique de sécurité ?
It's easy to laugh at. After more than a year of unbearable media hype (we can't call it « news »), after having distilled anxiety and generated madness, they are proposing the miracle solution, and they would like our Cartesian mind not to not give in to an atavistic need for security?
En plus d'être diffusée aujourd'hui, l'émission « la fabrique de l'ignorance » est disponible jusqu'au 23 avril en cliquant sur ce lien, et je vous invite vivement à la suivre.
In addition to airing today, the show « la fabrique de l'ignorance » is available until April 23 by clicking on this link, and I urge you to follow it.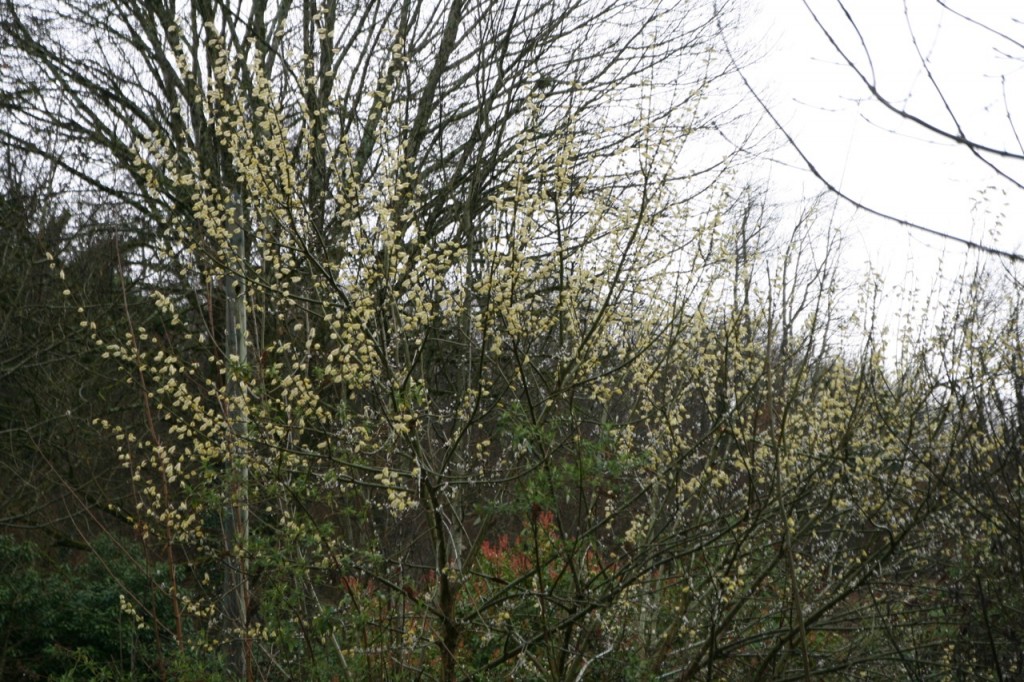 Je me rappelle très nettement tout le bien qu'on disait du tabac dans les années 70. L'émission nous apprend qu'en réalité, dès les années 50, la recherche avait révélé « que le tabac constitue un facteur de cancer et d'accidents cardiovasculaires. Pour contrer une vérité dérangeante, car susceptible d'entraîner une réglementation accrue au prix de lourdes pertes financières, l'industrie imagine alors en secret une forme particulière de désinformation, qui se généralise aujourd'hui : susciter, en finançant, entre autres, abondamment des études scientifiques concurrentes, un épais nuage de doute qui alimente les controverses et égare les opinions publiques. »

I can vividly remember all the good things said about tobacco in the 1970s. The show tells us that in fact, as early as the 1950s, research had revealed « that tobacco is a factor in cancer and cardiovascular events. To counter a disturbing truth, because it could lead to increased regulation at the cost of heavy financial losses, the industry then secretly imagines a particular form of disinformation, which is becoming widespread today: to arouse, by financing, among other things, abundantly competing scientific studies, a thick cloud of doubt that feeds controversies and misleads public opinion. »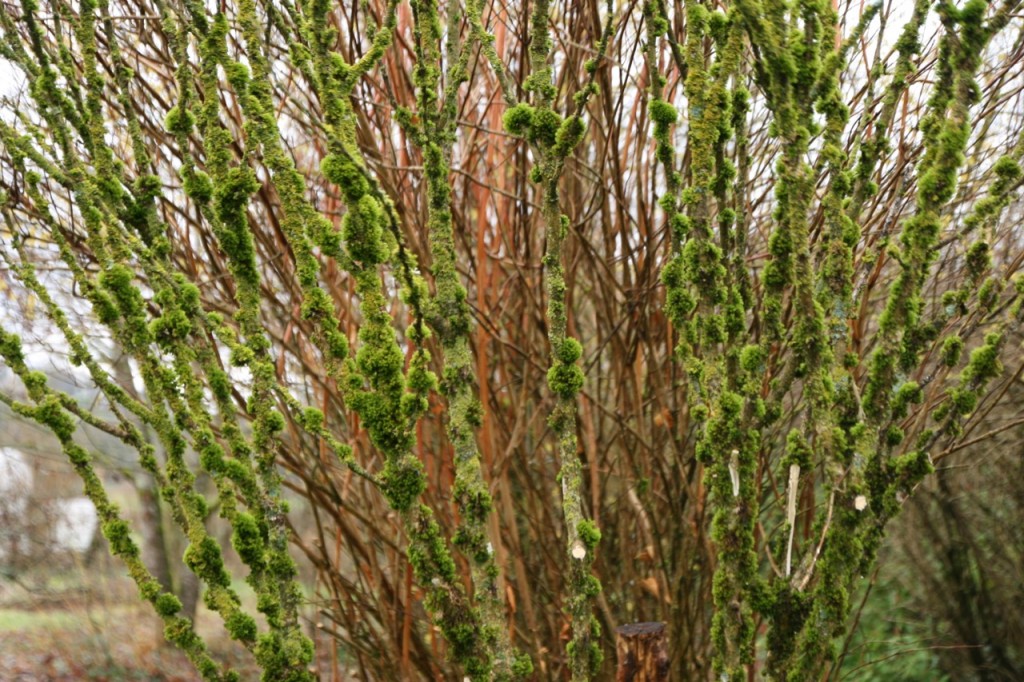 La stratégie des industriels du tabac est bien explicitée, et c'est la même que reprennent d'autres firmes à mesure que les problèmes émergent.
The tobacco industry's strategy is well articulated, and it is the same that other firms are picking up on as problems emerge.
« Le doute est notre produit car c'est le meilleur moyen de concurrencer l'ensemble des faits présents dans l'esprit du public. C'est aussi le moyen d'établir une controverse. »
« Doubt is our product because it is the best way to compete with all of the facts in the public mind. It is also the way to establish controversy. »
Il s'agit utiliser la science pour éviter la vérité. Prenons la vitesse de la chute d'une pomme, dit un des intervenants. C'est aujourd'hui un fait scientifique, démontré, qu'il n'est plus nécessaire de remettre en question. Mais l'industrie remet en question ce qui n'a pas besoin de l'être, afin de générer le doute. Les néonicotinoïdes tuent les abeilles, disent les apiculteurs, mais plutôt que de le reconnaître, les industriels lancent une fausse campagne d'information à coups de millions de dollars ou d'euros.
It's about using science to avoid the truth. One of the speaker says: « consider the speed of an apple falling. This is now a proven scientific fact that no longer needs to be questioned. » But the industry questions what doesn't need to be, in order to generate doubt. Neonicotinoids kill bees, say beekeepers, but rather than admit it, industry is launching a bogus information campaign with millions of dollars or euros.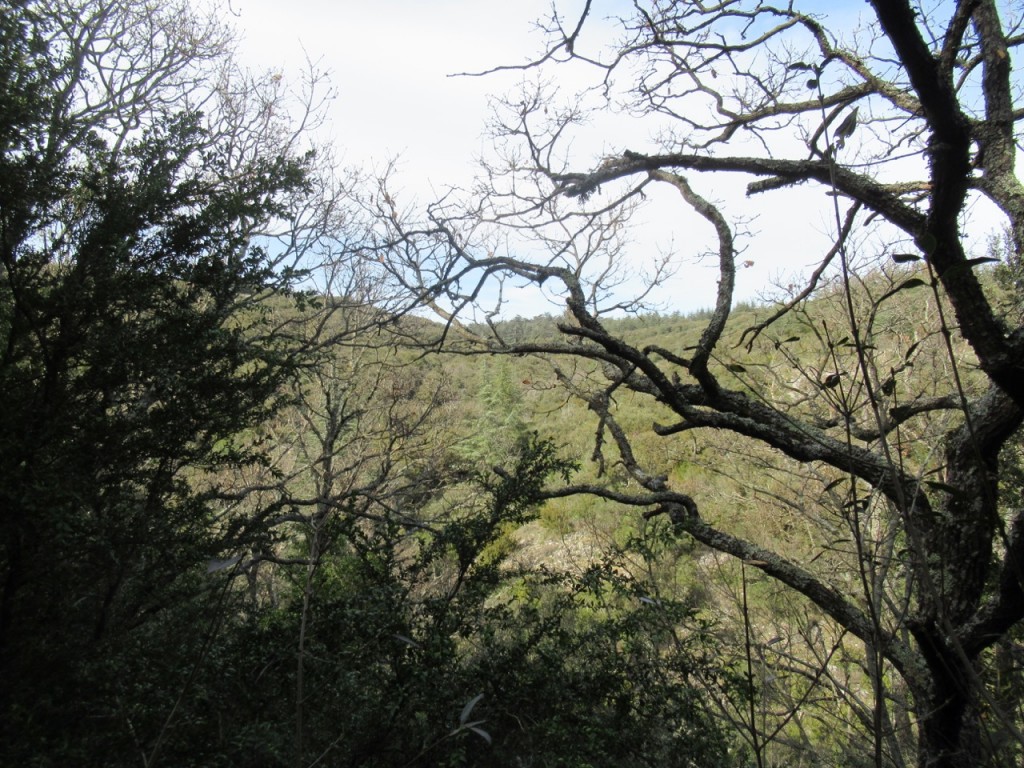 Un peu comme des Don Quichotte, incompris souvent, les chercheurs se battent contre cet état de fait. Il existe maintenant un mot, l'agnotologie : l'étude de l'ignorance. Cela ressemble à un paradoxe, mais il s'agit bien de fabriquer de l'ignorance et nous avons tous intérêt à savoir repérer ce qui est science et ce qui ne l'est pas.
Researchers are fighting against this state of affairs', a bit like Don Quixotes, often misunderstood. There is now a word, agnotology: the study of ignorance. It sounds like a paradox, but it is all about fabricating ignorance and we all have an interest in knowing how to spot what is science and what is not.
Je vous parlais avec regret de Callenbach et de son « Écotopia » : ces tristes affaires comme l'agnotologie font rêver d'un autre monde, avec d'autres mentalités, d'autres attitudes ; une vraie prise en compte des vrais problèmes qu'il faut chercher à résoudre, les industries faisant perdre un temps précieux par leurs enfumages.
I spoke to you with regret about Callenbach and his « Écotopia »: these sad affairs, like agnotology, make you dream of another world, with other mentalities, other attitudes; a real taking into account of the real problems that must be sought to solve, as industries waste precious time by their smoking.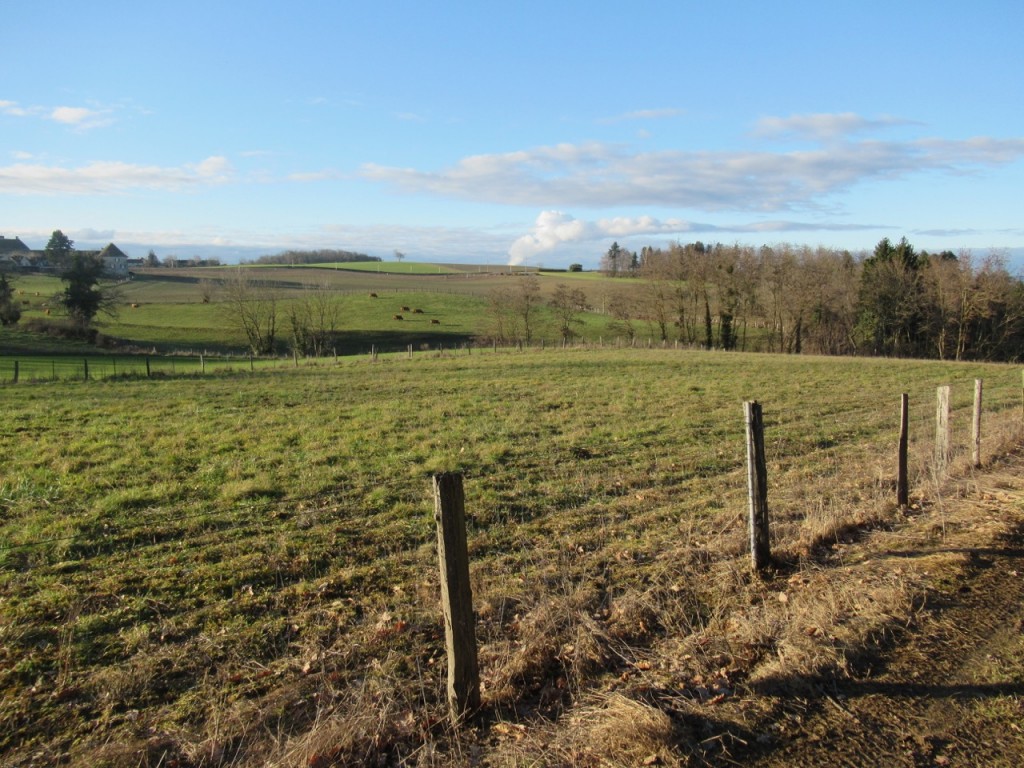 En plus de Callenbach et de son « Écotopia », j'avais évoqué l'écrivain Georges Stewart, dont le livre « Maria la tempête » avait vivement frappé Callenbach. Paul m'a trouvé ce « Maria » dans sa première édition en français, un exemplaire édité en 1951 (j'étais pas née), un drôle de bouquin vraiment !
In addition to Callenbach and his « Écotopia », I had mentioned the writer Georges Stewart, whose book « Storm » had struck Callenbach deeply. Paul found me this « Storm » in its first edition in French, a copy published in 1951 (I was not born), a really funny book!
Eh bien, nous quittons l'agnotologie et son cortège d'angoisses. Les peurs dans « Maria la tempête » sont d'un tout autre ordre. Le récit se situe pendant une douzaine de jours entre 1945 et 1948. Il s'agit en quelque sorte d'un cours de météorologie, exhaustif je crois, extrêmement documenté, avec les moyens d'époque : pas de satellites, pas d'internet, les infos étant transmises depuis les navires, les avions, par radio, par téléphone… ou par Télétype (ou téléscripteur).
Well, we leave agnotology and its attendant anguish. The fears in « Storm » are of a different order. The story takes place over a dozen days between 1945 and 1948. It is in a way a meteorology course, exhaustive I believe, extremely documented, with the means of the time: no satellites, no internet , the information being transmitted from ships, planes, by radio, by telephone… or by Teletype (or teleprinter).
Dans le Bureau Météorologique de San Francisco travaillent un jeune stagiaire et son chef plus âgé, qui reçoivent souvent la visite du « Vieux », chacun des trois estimant bien meilleure sa propre façon d'agir : c'est l'occasion de présenter l'évolution de la science météorologique entre la fin du dix-neuvième siècle et les années d'après-guerre.
In the Meteorological Office of San Francisco work a young intern and his older boss, who often receive a visit from the « Old », each of the three considering their own way of doing much better: this is an opportunity to present the evolution of meteorological science between the end of the nineteenth century and the post-war years.
Ce poste a la grave responsabilité de faire des prévisions permettant aux humains de vaquer à leurs occupations en fonction du temps qu'il fera. Ainsi les responsables de la voirie savent s'ils doivent se tenir prêts à déneiger les routes.
This position has the serious responsibility of making forecasts allowing humans to go about their business according to the weather. This way, road officials know whether they should be ready to clear the roads.
Je n'aurais pas cru qu'un long roman sur le sujet puisse me captiver autant. Honnêtement, j'ai survolé sans comprendre les fronts froids, les fronts chauds, les pressions basses ou hautes, les isobares, absolument incapable d'imaginer la carte que chaque jour, le stagiaire dessine en fonction des données arrivées dans le Télétype, par téléphone ou par radio…
I wouldn't have believed that a long novel on the subject could captivate me so much. Honestly, I flew over without understanding the cold fronts, the warm fronts, the low or high pressures, the isobars, absolutely unable to imagine the map that each day, the trainee draws according to the data arrived in the Teletype, by telephone or by radio …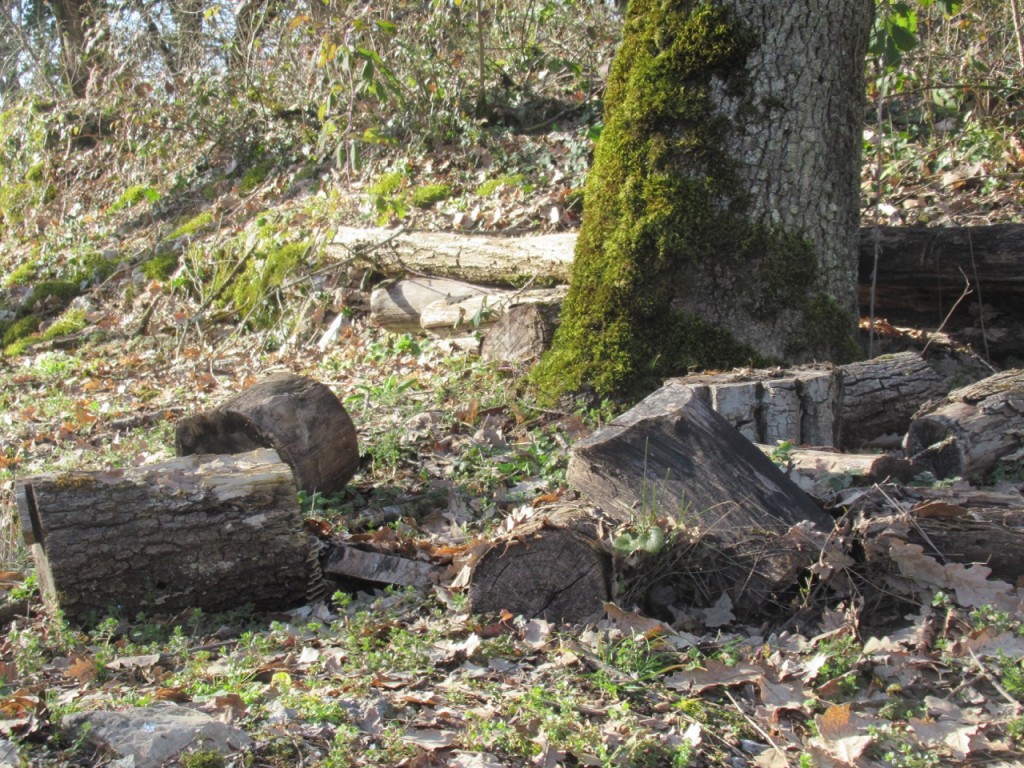 Mais Stewart mène très bien sa barque et gère les innombrables personnages qui vont accompagner le récit depuis la naissance de Maria, sur la carte : petit ovale en forme de ballon de rugby, jusqu'à la mort de cette tempête. Dans ce livre, les personnages assument leurs responsabilités en toute conscience. Je ressens comme un lien entre tous ceux qui en quelque sorte accompagnent la tempête, la surveillent, réparent les dégâts aussi bien en grimpant aux poteaux qu'en ouvrant les vannes pour que l'eau s'écoule.
But Stewart manages his boat very well and manages the countless characters who will accompany the story from the birth of Maria, on the map: a small oval in the shape of a rugby ball, until the death of this storm. In this book, the characters assume their responsibilities conscientiously. I feel like a bond between all those who are in some way accompanying the storm, watching it, repairing the damage both by climbing the poles and opening the floodgates for the water to flow.
Chacun à sa place joue son rôle à la perfection, on assiste comme à un ballet bien réglé. Le nombre de personnes et d'activités nécessaires pour prévoir le temps, dégager les routes, faire voler les avions ou rouler les trains dans des conditions extrêmes est impressionnant.
Each in his place plays his role to perfection, we attend like a well-regulated ballet. The number of people and activities required to predict the weather, clear roads, fly planes or run trains in extreme conditions is staggering.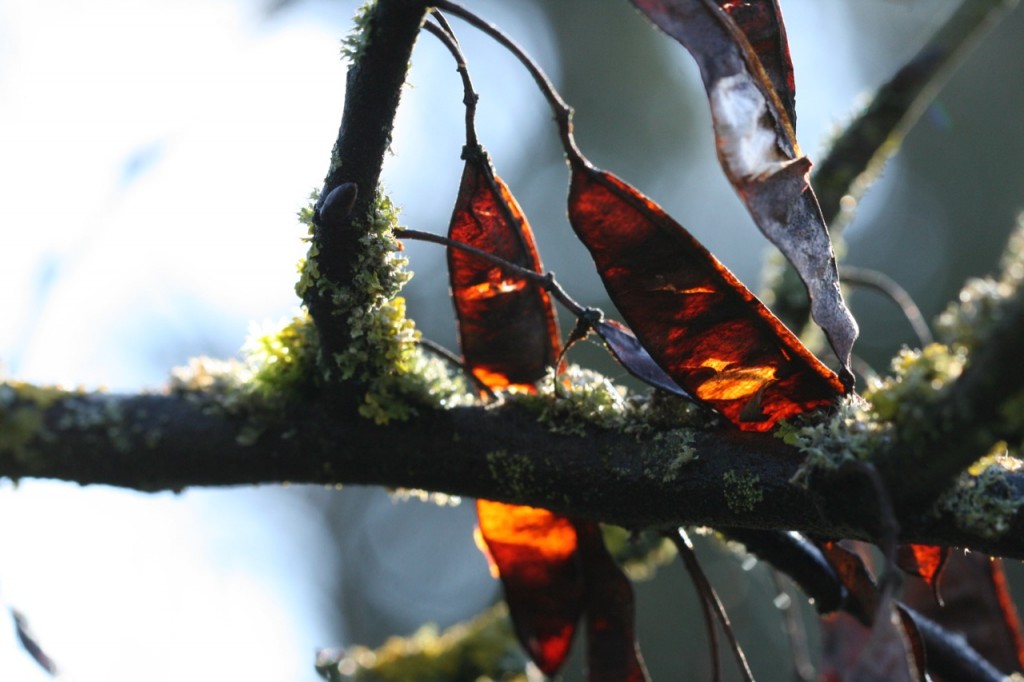 Au moins, il n'y a pas de personnages doubles qui vont tenter de faire croire que le tabac est inoffensif et qu'on peut sur-consommer du sucre sans danger pour sa santé. C'est peut-être ce qui me plaît dans ce livre : il n'y a pas de personnages malfaisants, menteurs, mal intentionnés. La fiction repose d'une réalité peu supportable…
At least there aren't any double characters who will try to make people believe that tobacco is harmless and that you can over-consume sugar without endangering your health. Maybe that's what I like about this book: there are no evil, lying, evil-minded characters. The fiction is more comfortable than an unbearable reality …
J'oubliais : c'est à cause de ce livre peu connu que, depuis, on donne un nom aux tempêtes…
I forgot: it's because of this little-known book that we've given storms a name since …
Je laisse la parole d'abord à Georges Stewart, pour la dédicace qu'il a faite de son livre, ensuite à Wikipédia qui cite un détail particulièrement savoureux de l'histoire de la météorologie !
I leave the floor first to Georges Stewart, for the dedication he made of his book, then to Wikipedia, which cites a particularly tasty detail from the history of meteorology!
The author thanks the organizations whose names he cites for their generous assistance.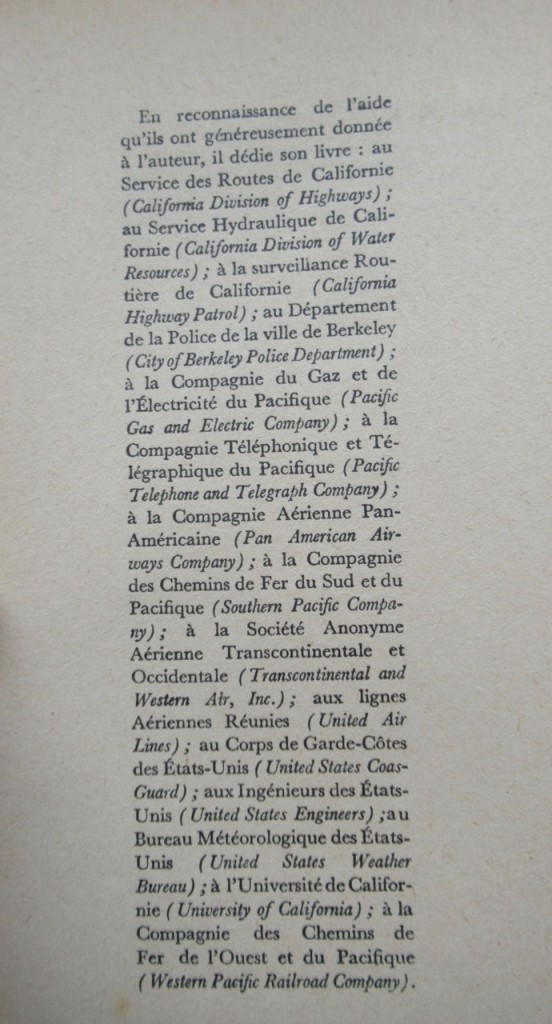 Wikipédia : "L'histoire de la prévision du temps remonte à des temps immémoriaux avec les oracles et devins. Elle ne fut pas toujours bien vue. Ainsi une loi anglaise de 1677 condamnait au bûcher les météorologues, taxés de sorcellerie. Cette loi ne fut abrogée qu'en 1959 mais ne fut pas toujours appliquée à la lettre. Ainsi le Group Captain James Stagg, météorologue en chef, et les membres de ses trois équipes de prévision, purent prédire une accalmie pour le débarquement de Normandie le matin du 6 juin 1944, sans crainte de subir ce sort. "
Wikipedia: "The history of weather forecasting dates back to time immemorial with oracles and diviners. It was not always well seen. Thus an English law of 1677 condemned meteorologists, accused of witchcraft, to the stake. This law was not repealed until 1959 but was not always applied to the letter. Thus Group Captain James Stagg, chief meteorologist, and the members of his three forecasting teams, were able to predict a lull for the Normandy landings on the morning of June 6, 1944, without fear of suffering this fate."