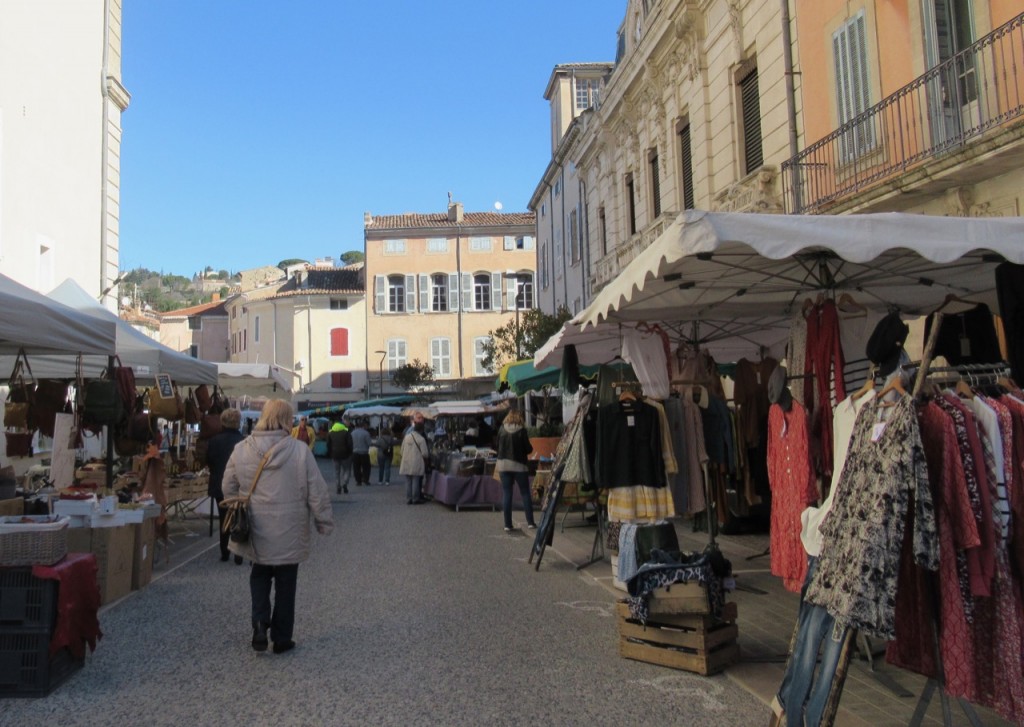 Les scandales se multiplient : livraison de masques périmés, inutilisables… Tandis qu'Airbus en acquiert de la meilleure qualité en quantité suffisante. Trafic de masques sur les tarmacs, un avion arrive, sa cargaison est payée plus cher par un autre pays — l'avion repart. « Le président philippin a demandé aux forces de l'ordre d'abattre toute personne à l'origine de troubles. » Je reçois ce message : « Le groupe pétrolier (Total) a versé 1,8 milliard d'euros de dividendes à ses actionnaires ce mercredi 1er avril, tout en se félicitant de mettre à disposition jusqu'à 50 millions d'euros de bons d'essence pour le personnel hospitalier. » L'arbitraire des procès verbaux pour non respect du confinement passe toutes les limites.
Bolsonaro refuse de prendre au sérieux la pandémie, le roi de Thaïlande se confine dans un hôtel des Alpes avec son harem… Un homme politique meurt du Covid 19 et a droit a des hommages appuyés.
Scandals are multiplying: delivery of expired masks, unusable … While Airbus acquires better quality in sufficient quantity. Mask traffic on the tarmacs, a plane arrives, its cargo is paid more by another country – the plane leaves. « The President of the Philippines has asked law enforcement to shoot anyone causing trouble. » I receive this message: « The oil group (Total) paid 1.8 billion euros in dividends to its shareholders this Wednesday, April 1, while being pleased to make available up to 50 million euros in vouchers gasoline for hospital staff. » The arbitrariness of the reports for non-compliance with confinement goes beyond all limits.
Bolsonaro refuses to take the pandemic seriously, the king of Thailand confines himself in an Alpine hotel with his harem… A politician dies from the Covid 19 and is entitled to strong tributes.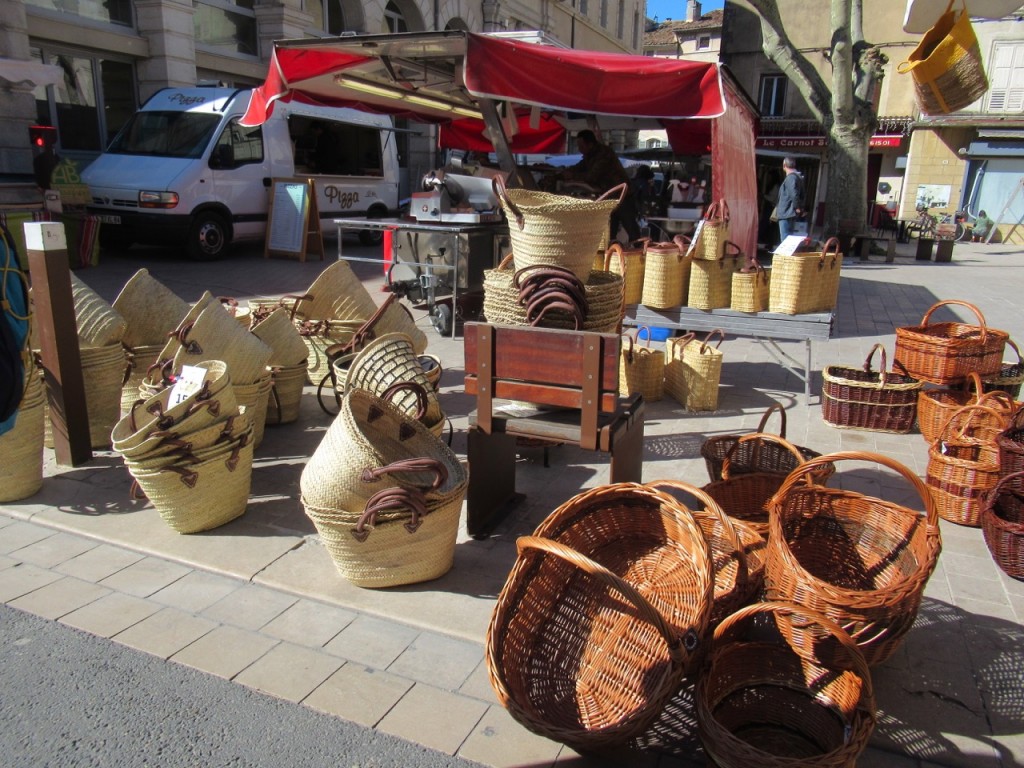 Pendant que les médecins contaminés au service des malades meurent dans l'indifférence de nos dirigeants…
While the infected doctors serving patients die in the indifference of our leaders …

J'ai une indigestion de ces horreurs. Je viens de vous en faire une liste incroyable, ahurissante, et je suis complètement dégoûtée ; je continue bien sûr à m'informer, mais je tourne la page et je vous parle d'autre chose…
I have an indigestion of these horrors. I just gave you an incredible, mind-boggling list, and I'm completely disgusted; I of course continue to keep informed, but I turn the page and tell you about something else …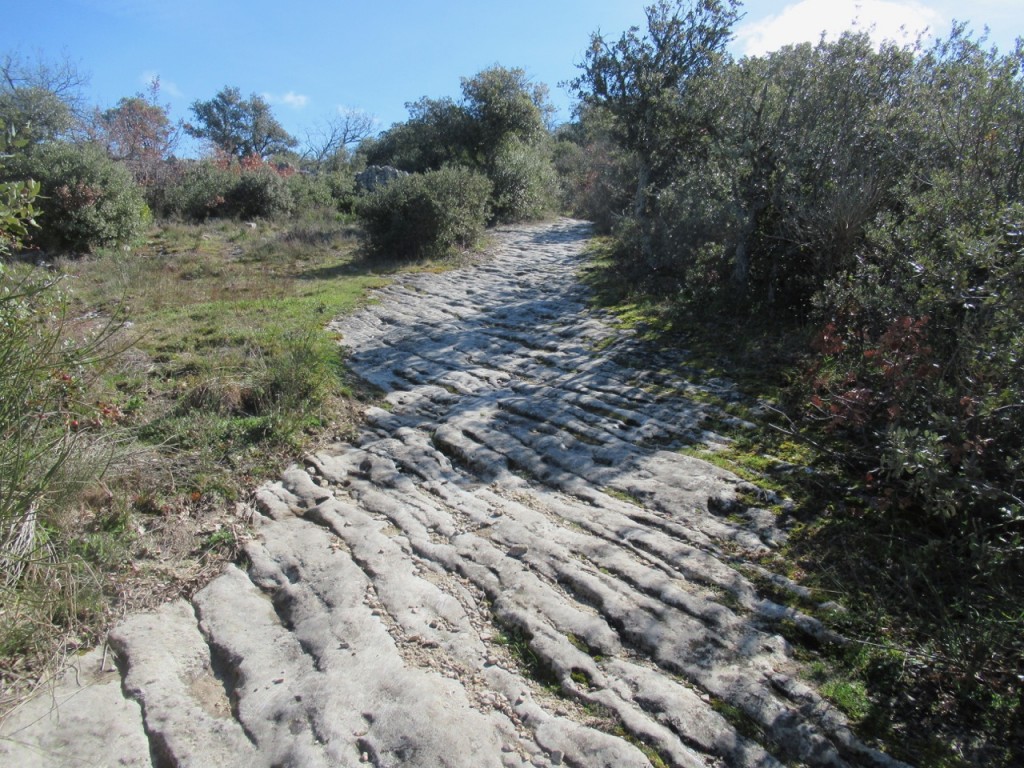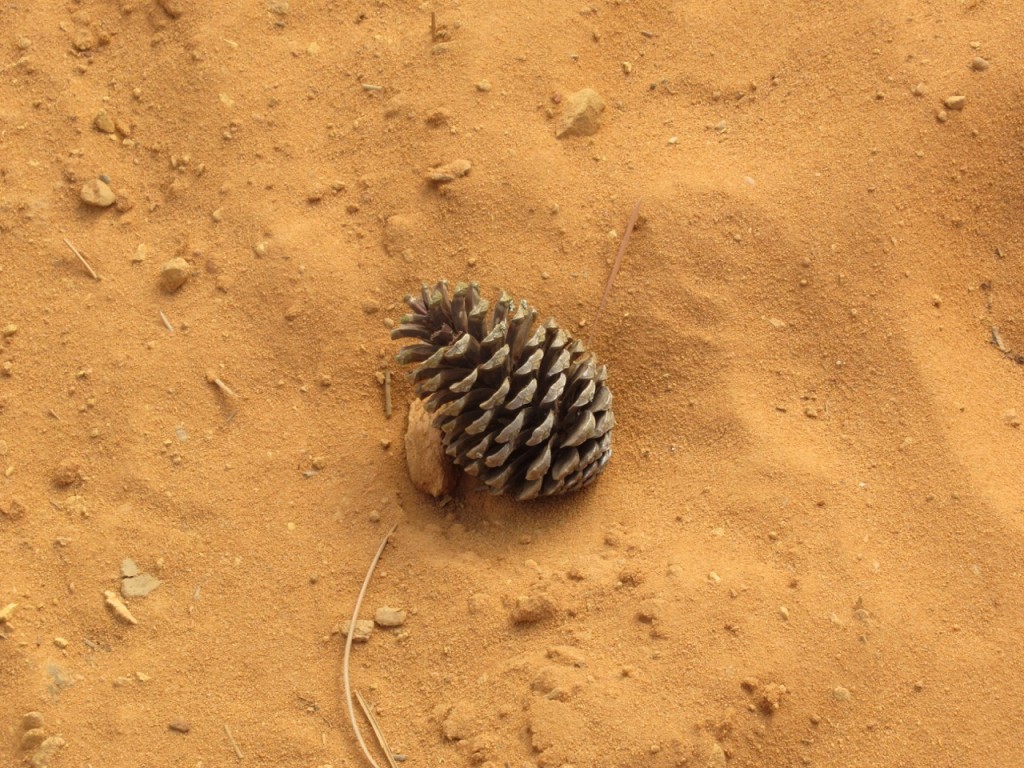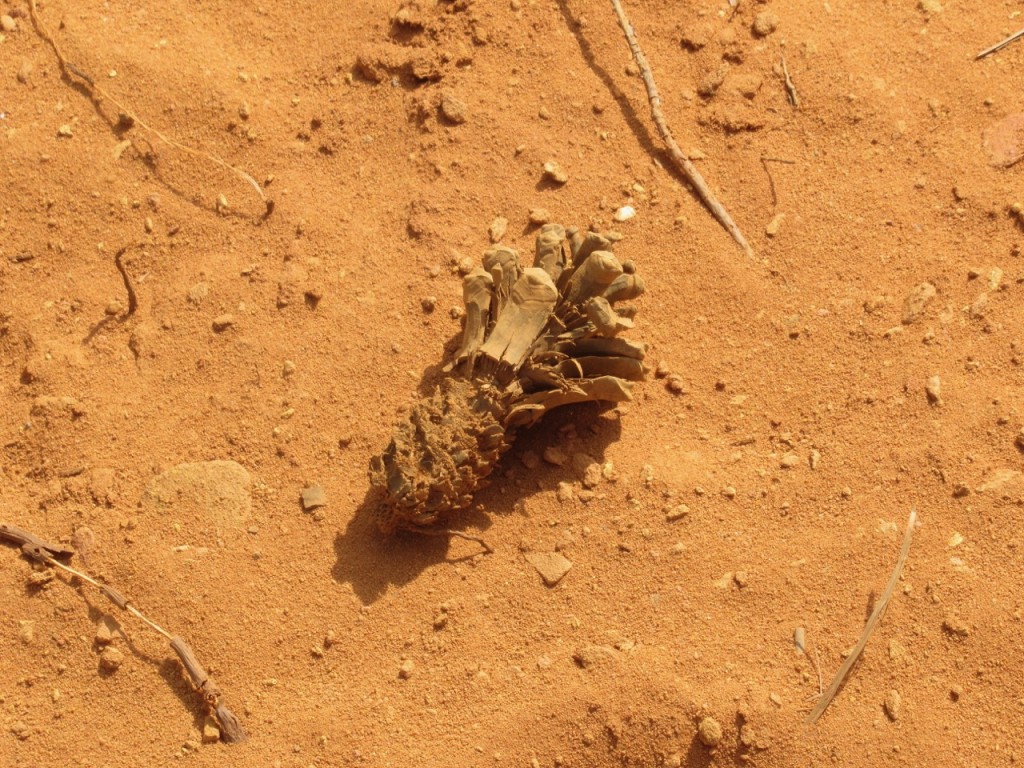 J'avais perdu de vue Emma pendant quarante ans exactement, et je l'ai retrouvée cela fait déjà cinq ans par le plus grand des hasards à Pourchères, loin de chez moi, loin de chez elle. Plus récemment, j'ai retrouvé aussi sa sœur Badette et Paul a eu le plaisir de faire la connaissance de l'une et de l'autre.
I had lost sight of Emma for exactly forty years, and I found her five years ago already by the greatest chance in Pourchères, far from my home, far from her home. More recently, I also found her sister Badette and Paul had the pleasure of getting to know the one and the other.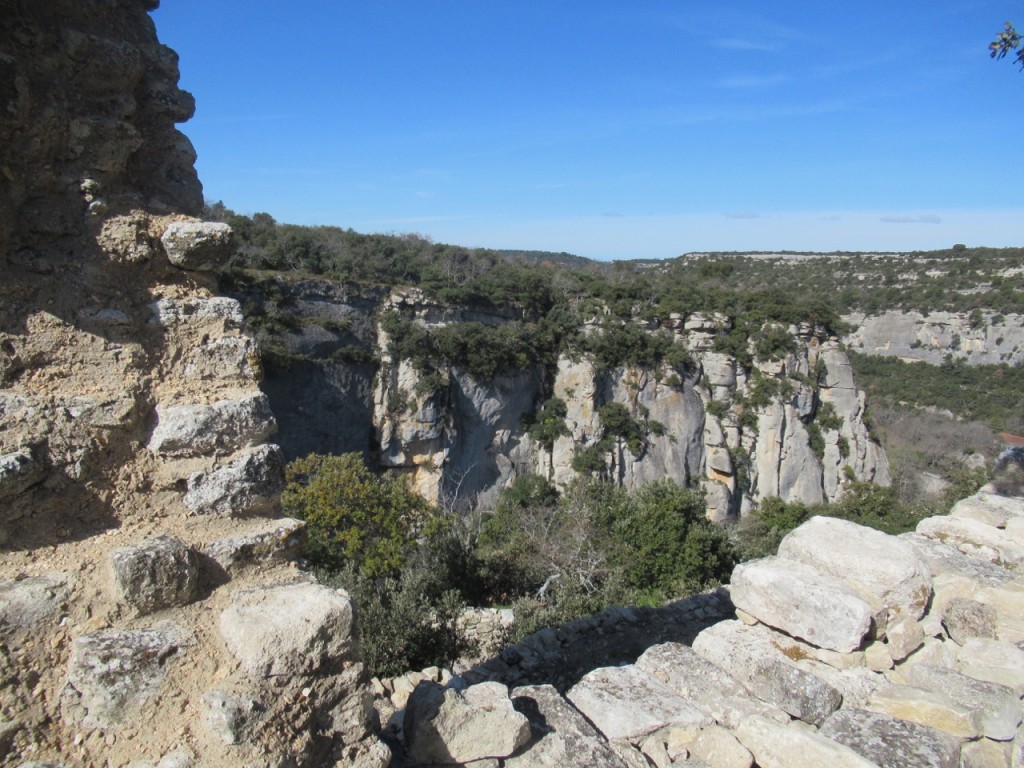 Un autre hasard tout aussi extraordinaire nous a conduits directement, Paul et moi, devant la maison où habite l'amie de Badette à Viens. Prévenue par Badette, Huguette a lu ma chronique précédente et a apprécié son côté « guide bleu » — j'en suis très flattée ! Mais j'ignorais que le jardin pour lequel Paul a eu le coup de foudre est aussi le jardin d'Huguette ! Alors hop, encore un petit tour à Viens, le dernier sans doute de ma série dans le Vaucluse !
Another equally extraordinary coincidence led us, Paul and I, directly to the house where Badette's friend lives in Viens. Warned by Badette, Huguette read my previous column and appreciated its « blue guide » side – I'm very honored! But I didn't know that the garden for which Paul fell in love was also Huguette's garden! So hop, another little trip to Viens, the last probably in my series in the Vaucluse!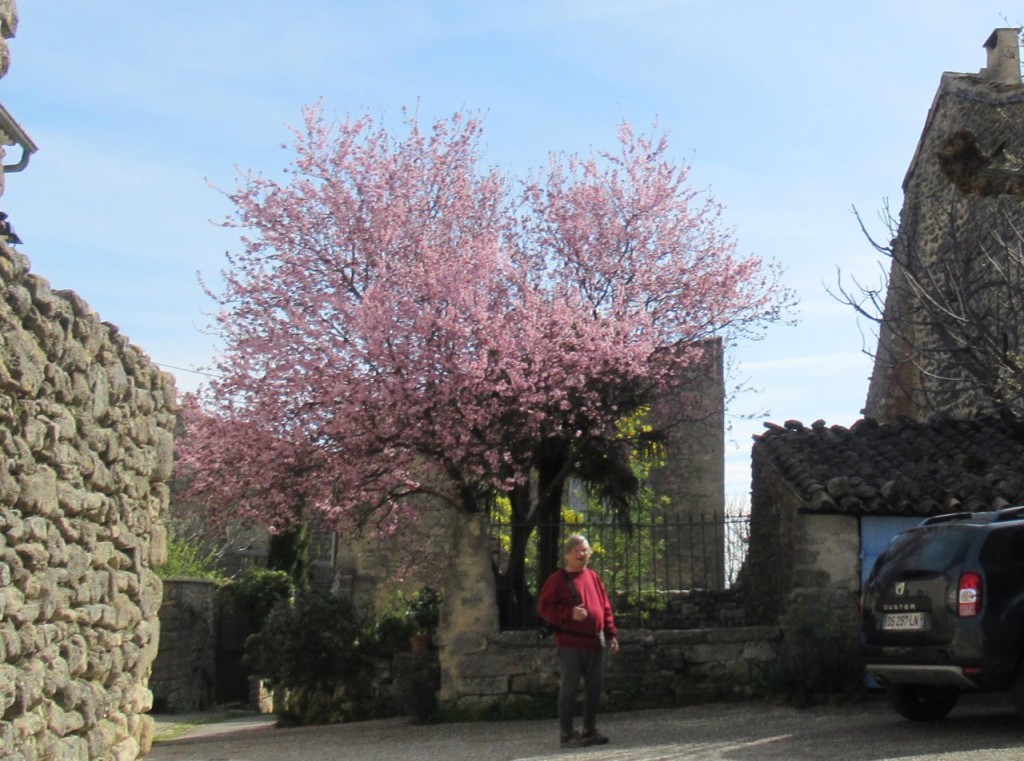 Paul et moi avons vraiment eu de la chance en choisissant les dates de notre bref séjour dans le Luberon. Une grande bouffée d'oxygène sans savoir qu'on allait en être privés en quelque sorte.
Paul and I were very lucky in choosing the dates for our brief stay in the Luberon. A big breath of oxygen without knowing that we were going to be deprived of it in some way.

Le samedi 14 mars, nous avons passé pas loin de trois heures à visiter le marché d'Apt ! Halte dans une librairie d'occasion comme on en trouve parfois, un bijou, un trésor… Le commerçant nous fait une remise conséquente, un geste toujours apprécié même si ce n'est pas notre raison d'acheter !
On Saturday March 14, we spent nearly three hours visiting the Apt's market! Stop in a secondhand bookstore as we sometimes find, a jewel, a treasure … The shopkeeper gives us a substantial discount, a gesture that is always appreciated even if it is not our reason to buy!

Ce fonds de commerce est immense et il faudrait une échelle pour en avoir une idée plus complète. En restant au niveau du sol, nous faisons de belles découvertes : la voiture n'est pas loin, nous n'hésitons pas à charger le sac à dos…
This business is immense and it would take a scale to get a more complete idea. By staying at ground level, we make great discoveries: the car is not far away, we don't hesitate to load the backpack …

Le marché se tient sur une place, continue sur une autre, dans les ruelles qui les relient… Quand nous croyons arriver au bout, ça repart de l'autre côté. Les commerçants installés à l'ombre sont chaudement vêtus, alors qu'au soleil une douce chaleur commence à monter.
The market is held in one place, continues in another, in the alleys that connect them … When we think we are at the end, it starts on the other side. The merchants in the shade are warmly dressed, while in the sun a gentle heat begins to rise.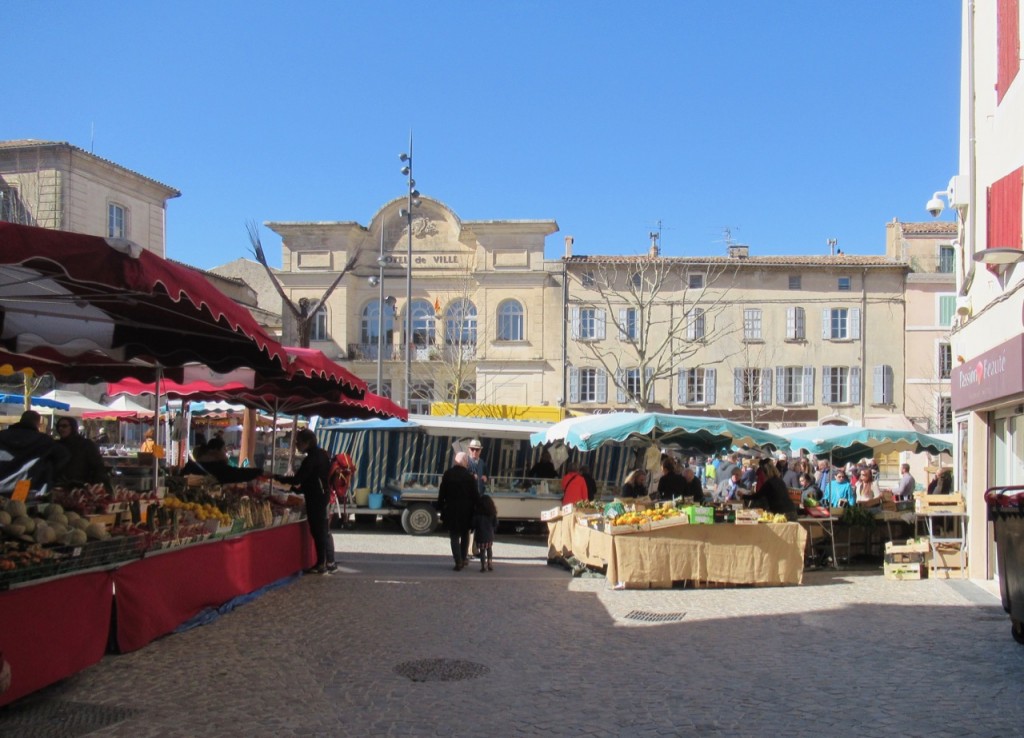 On a déjà beaucoup entendu parler de confinement, mais les gens circulent dans une ambiance détendue. En première page du journal, un titre, « la France à l'arrêt », est en contraste complet avec l'image des personnes attablées en terrasse.
We have already heard a lot about confinement, but people circulate in a relaxed atmosphere. On the front page of the newspaper, a title, « France stopped », is in complete contrast with the image of people seated on the terrace.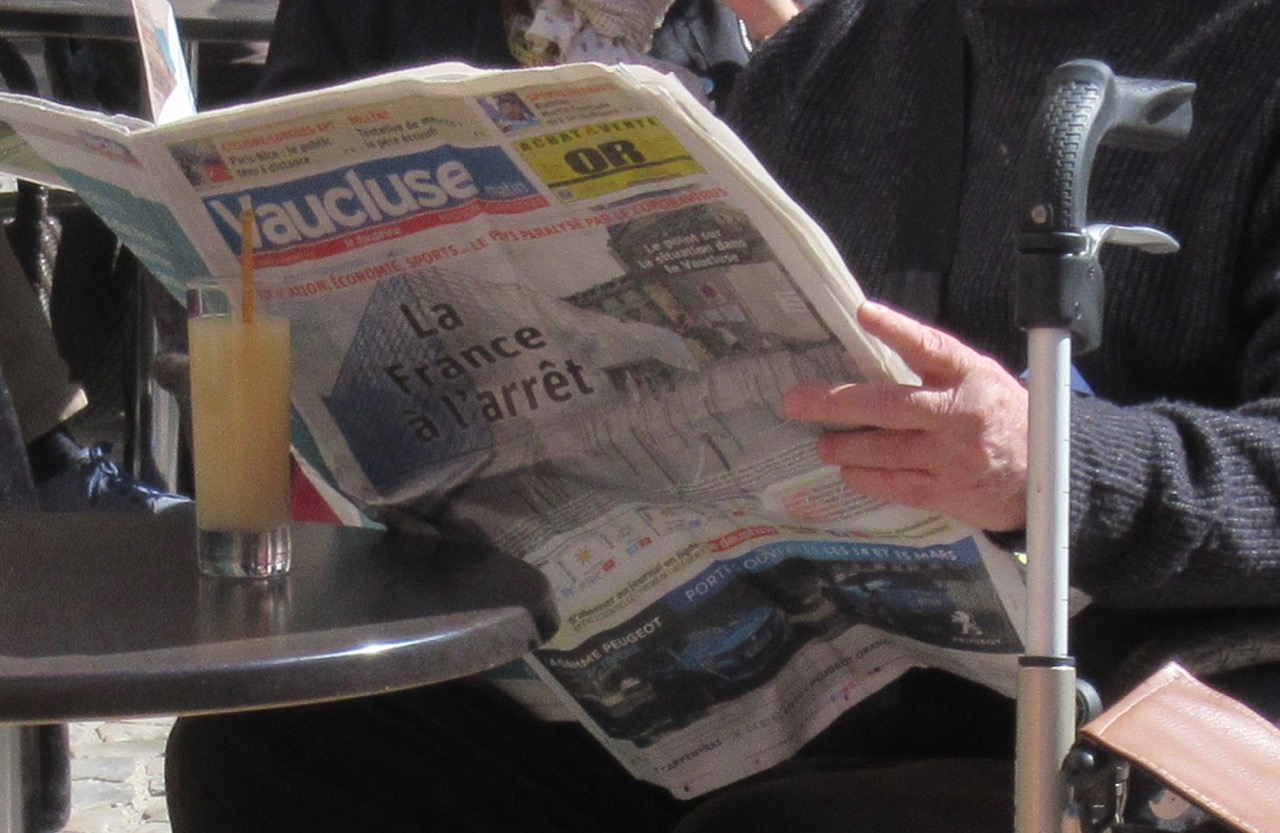 L'après-midi, expédition en vélo jusqu'à Bonnieux. Nous passons par le fameux pont Julien : ce pont romain était situé sur la Via Domitia qui reliait Narbonne à Turin. Une fois franchi le cours d'eau (le Calavon, j'ai toujours envie de dire Cavalon) la route monte en pente douce jusqu'à Bonnieux. Arrivés là, nous ne tardons pas à prendre une route plus directe vers Apt. Or la voie cyclable en direction d'Apt est extrêmement dégradée. C'est par là que nous aurions dû monter jusqu'à Bonnieux si nous n'avions pas manqué le carrefour sans savoir comment. Une chance finalement, nous ne serions peut-être même pas allés jusqu'à Bonnieux en prenant dans l'autre sens un tel itinéraire, vraiment inconfortable.
In the afternoon, bike expedition to Bonnieux. We pass by the famous Julien bridge: this Roman bridge was located on Via Domitia which linked Narbonne to Turin. Once you have crossed the river (Calavon, I always want to say Cavalon — « cavaler » means « run ») the road climbs gently up to Bonnieux. When we got there, we quickly took a more direct route to Apt. The cycle path towards Apt is extremely degraded. This is where we should have gone up to Bonnieux if we had not missed the crossroads without knowing how. Luckily, we might not even have gone as far as Bonnieux if we had taken such a route, which was really uncomfortable.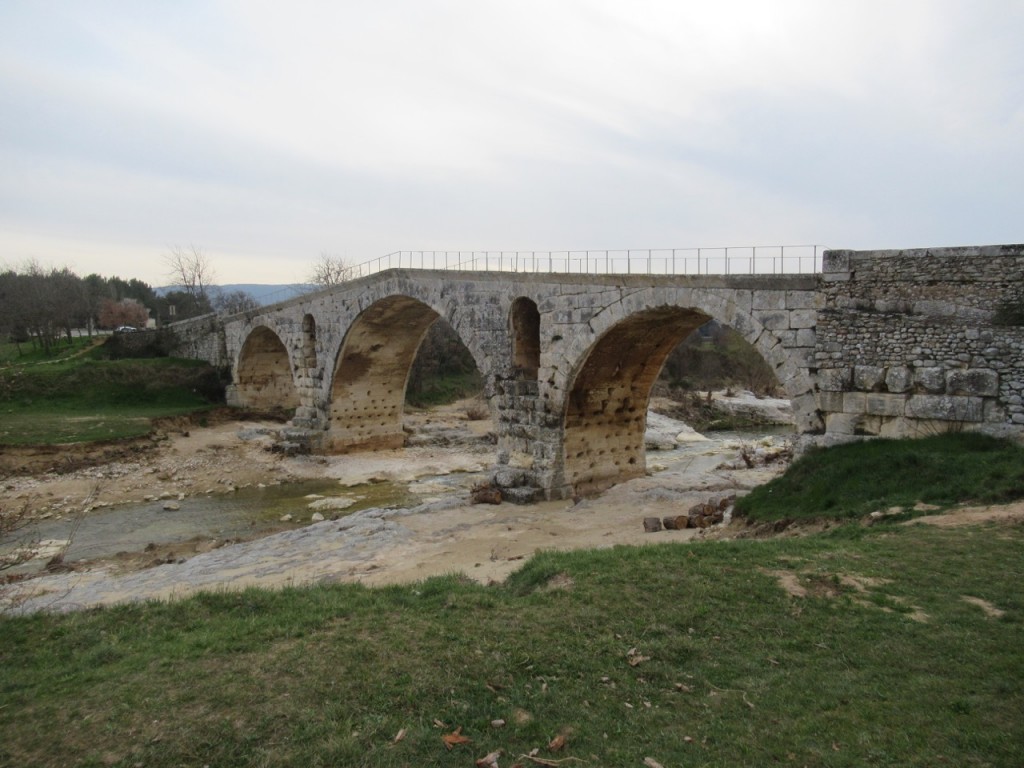 Plus tard dans l'après-midi, nous apprenons qu'Ariane et Renato viennent d'arriver au gîte, près d'ici, dans le cœur du village. Nous nous donnons rendez-vous pour passer le dimanche ensemble, comme nous l'avions prévu depuis longtemps.
Later in the afternoon, we learn that Ariane and Renato have just arrived at the lodge near here in the heart of the village. We are meeting to spend Sunday together, as we had planned for a long time.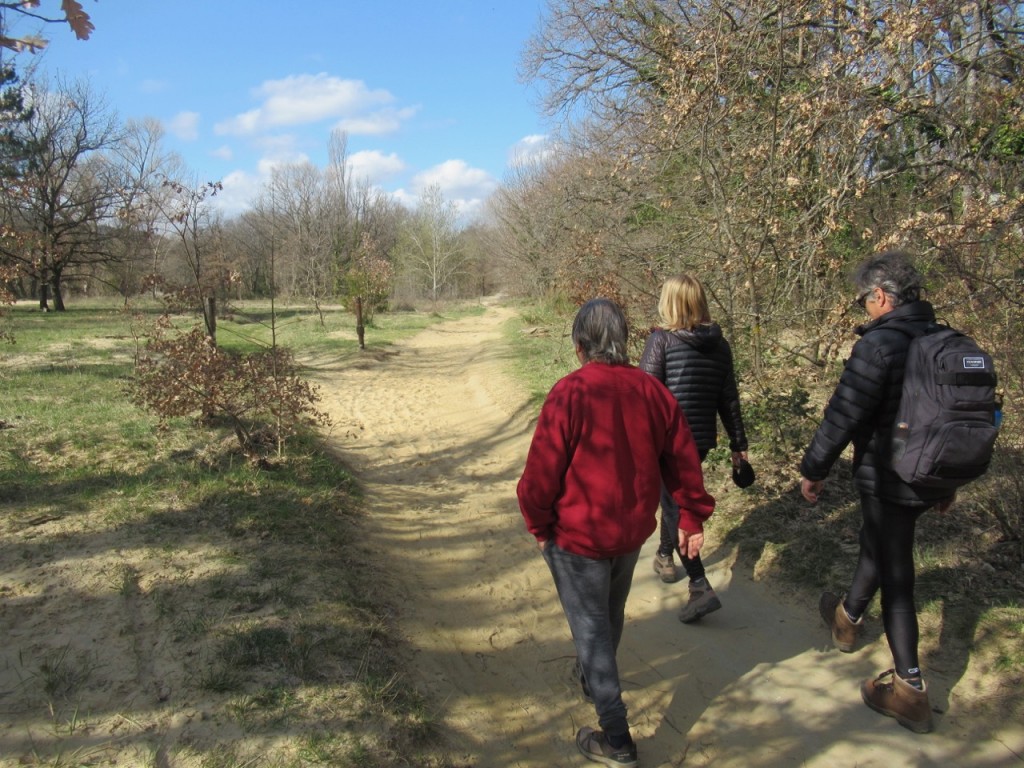 Tout heureux de nous retrouver le lendemain (mais pas de baiser, pas de serrement de main), nous nous dirigeons vers Rustrel et le « Colorado provençal » : des carrières d'ocre.
Very happy to meet again the next day (but no kiss, no shake hand), we head towards Rustrel and « le Colorado provençal »: ocher quarries.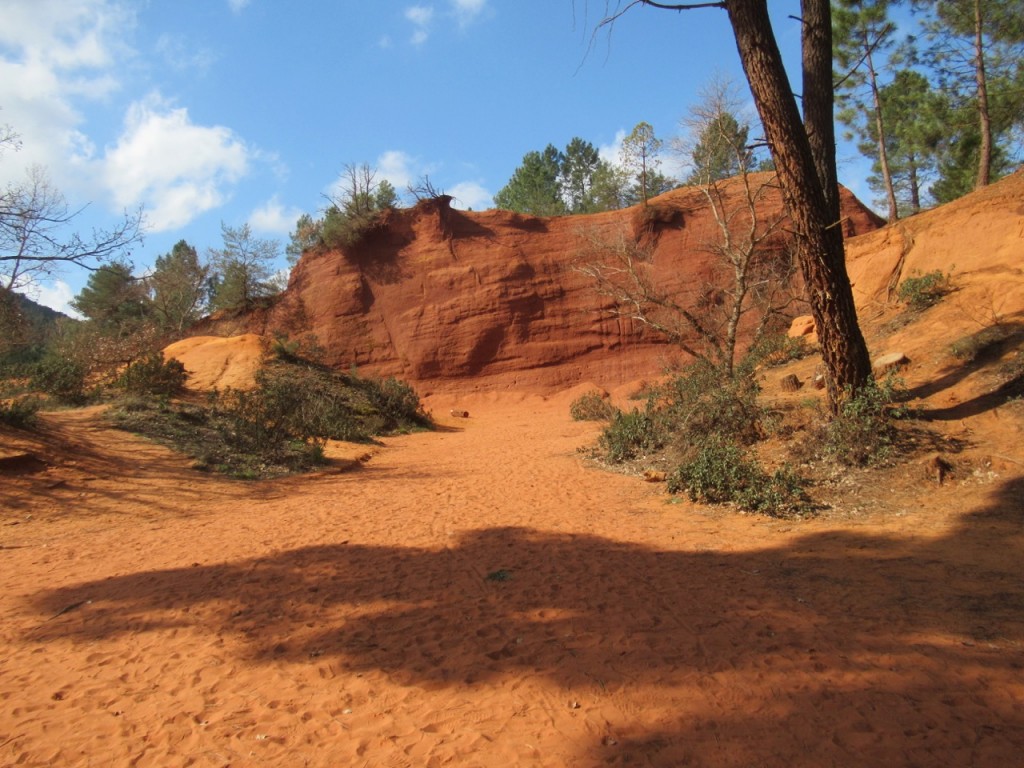 Il s'agirait d'une sorte de banc de sable d'une taille incroyable, comme le précise la rubrique « histoire géologique » du site :
It would be a kind of sandbank of incredible size, as specified in the « histoire géologique » section of the site: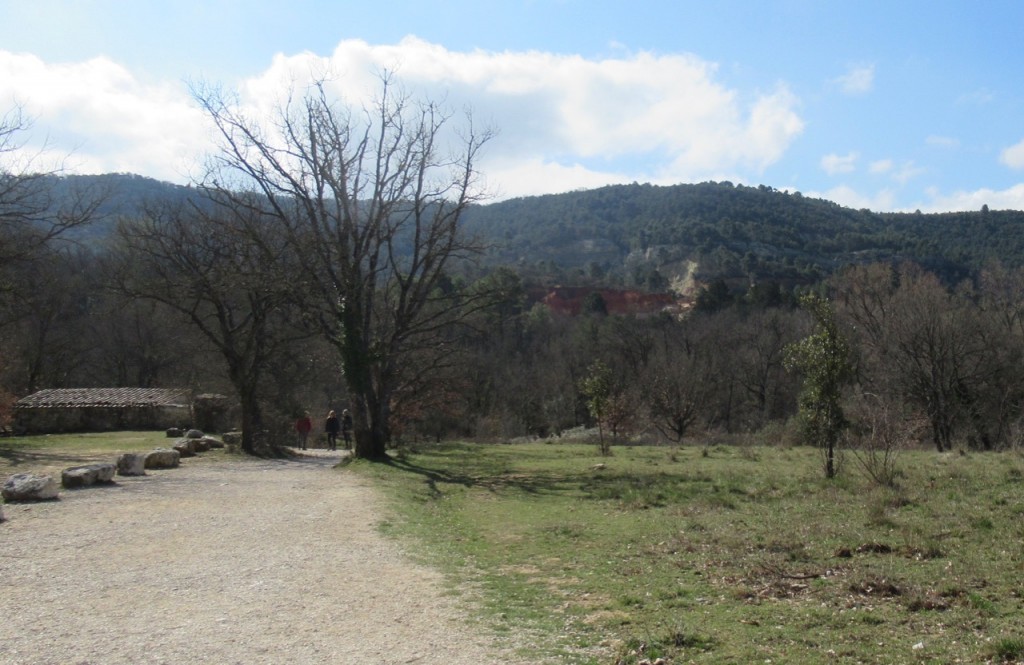 « On retrouve actuellement ce gisement sur plus de 100km de longueur, quelques dizaines de kilomètres de large et une soixantaine de mètres d'épaisseur. Il s'étire aujourd'hui du sud de l'Ardèche (07) vers le Var (83). »
« We currently find this deposit over 100km in length, a few dozen kilometers wide and around sixty meters thick. Today it stretches from the south of the Ardèche (07) to the Var (83). »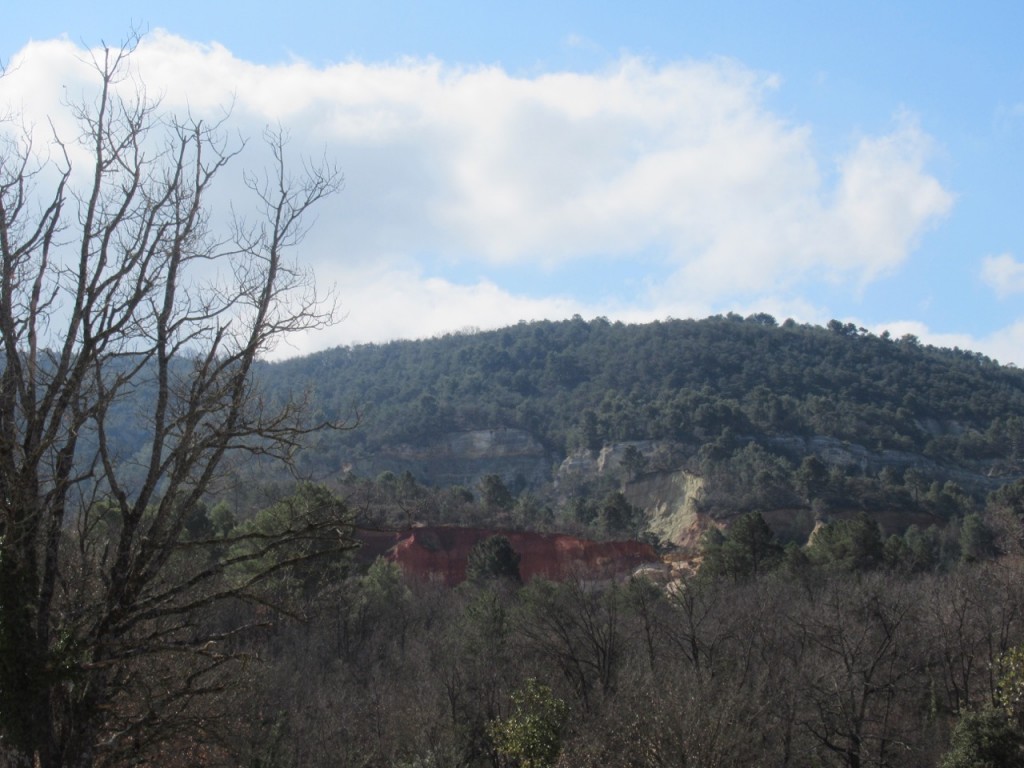 L'évolution géologique a produit de la bauxite aux Baux-de-Provence, de l'ocre dans les environs d'Apt :
Geological evolution produced bauxite in Baux-de-Provence, ocher in the vicinity of Apt: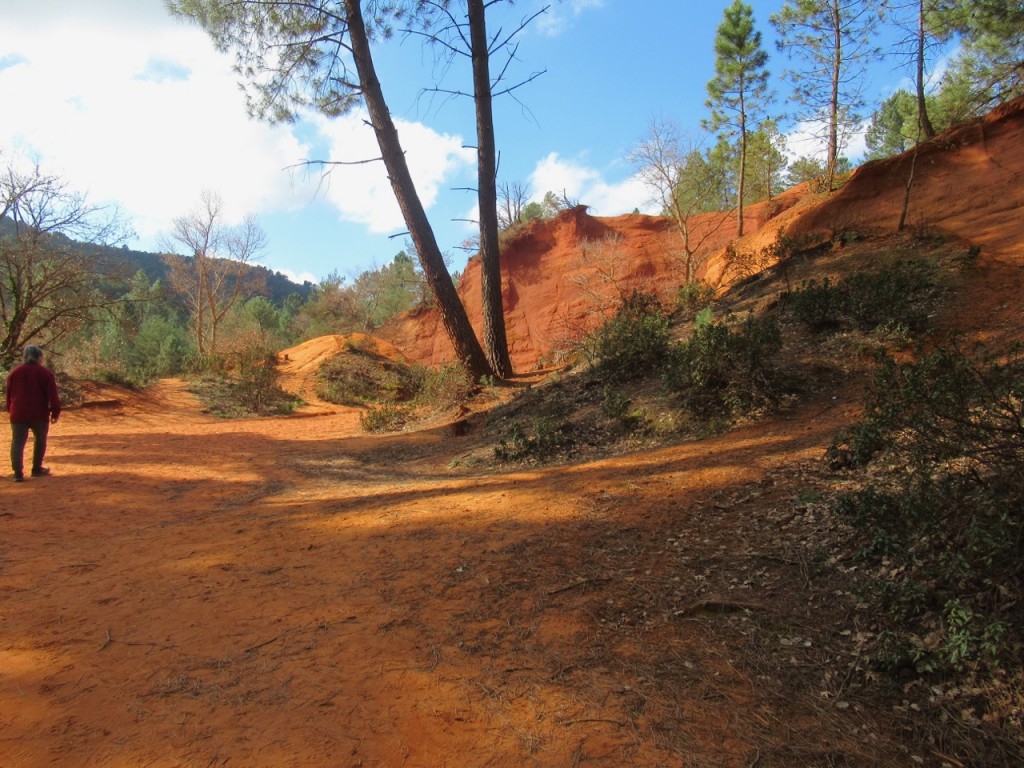 « Le gisement d'ocre du pays d'Apt s'étend sur une bande de territoire de 25 km d'ouest en est, entre les villages de Roussillon et de Gignac en passant par Rustrel. »
« The ocher deposit of the Pays d'Apt extends over a strip of territory 25 km from west to east, between the villages of Roussillon and Gignac via Rustrel. »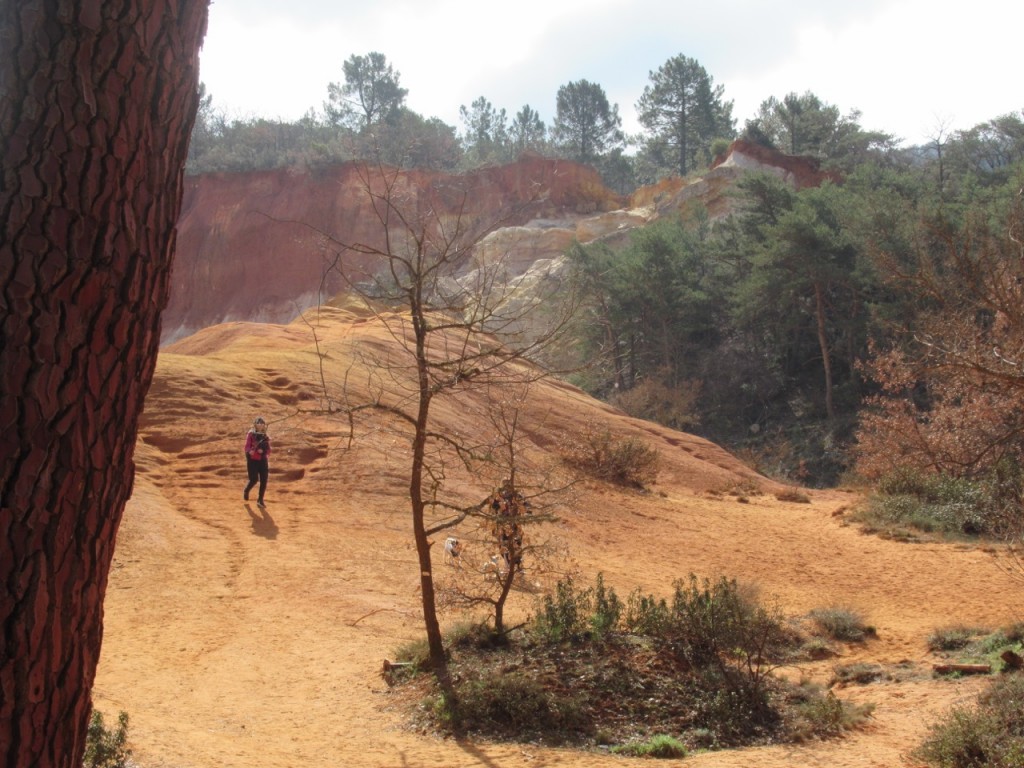 Sédimentation, oxydation, cristallisation… Il a fallu des centaines de millions d'années pour former ce lieu magique.
Sedimentation, oxidation, crystallization … It took hundreds of millions of years to form this magical place.

« Le minerai d'ocre est donc en quelque sorte une argile chargée d'oxyde de fer, associée à une très forte proportion (80 à 90%) de sable. »
« The ocher ore is therefore in a way a clay loaded with iron oxide, associated with a very high proportion (80 to 90%) of sand. »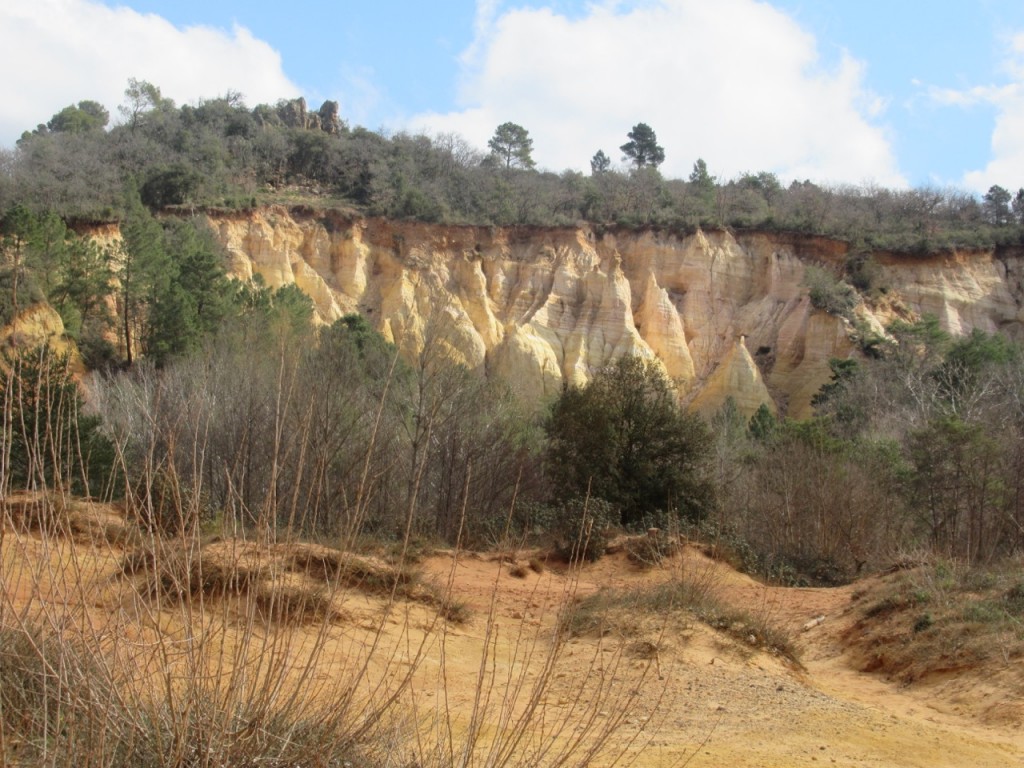 « L'âge d'or de l'exploitation industrielle de l'ocre durera de 1890 à 1930. La crise de 1929, l'apparition des colorants synthétiques et la fermeture de certains marchés provoqueront un déclin inéluctable. »
« The golden age of the industrial exploitation of ocher lasted from 1890 to 1930. The crisis of 1929, the appearance of synthetic dyes and the closure of certain markets led to an inevitable decline. »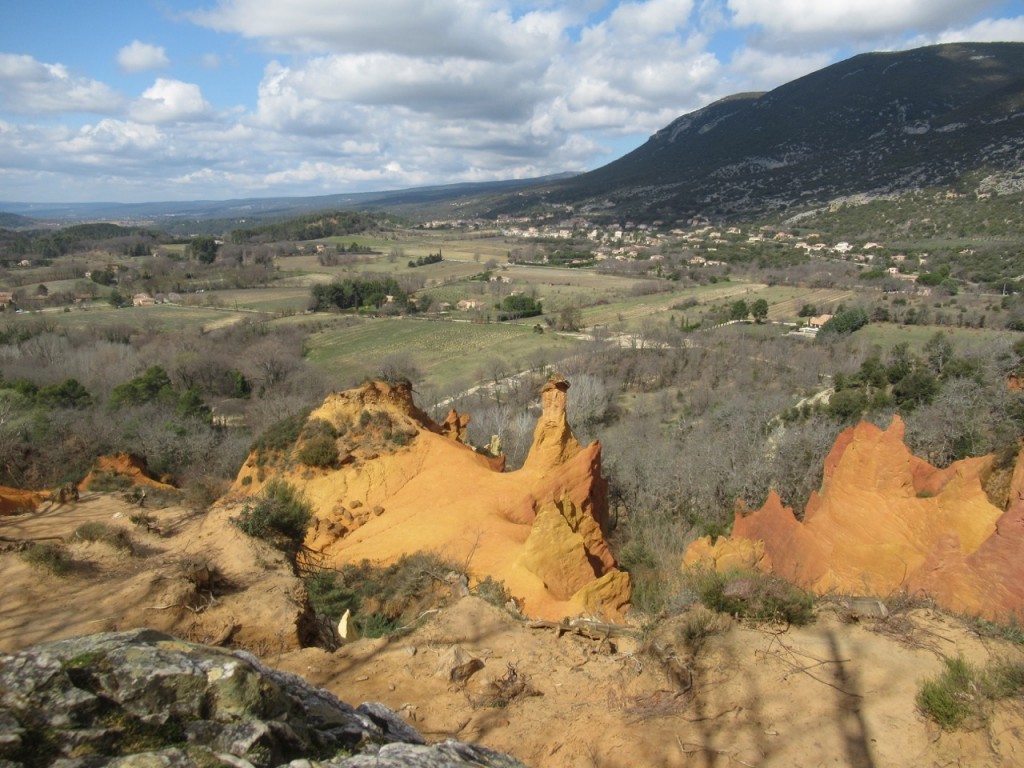 De nos jours, maintenant que l'exploitation industrielle est terminée, plusieurs sites permettent d'apprécier cette fabuleuse beauté naturelle, principalement ceux de Rustrel et de Roussillon.
Nowadays, now that the industrial exploitation is finished, several sites allow to appreciate this fabulous natural beauty, mainly those of Rustrel and Roussillon.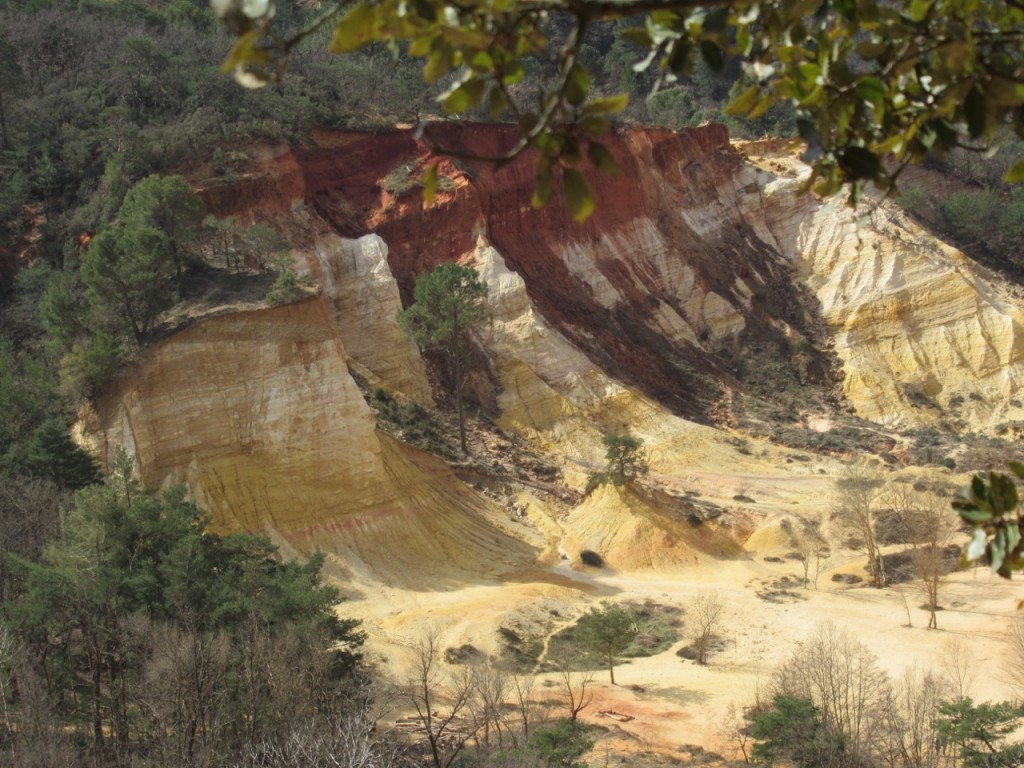 Le balisage est parfait.
The markup is perfect.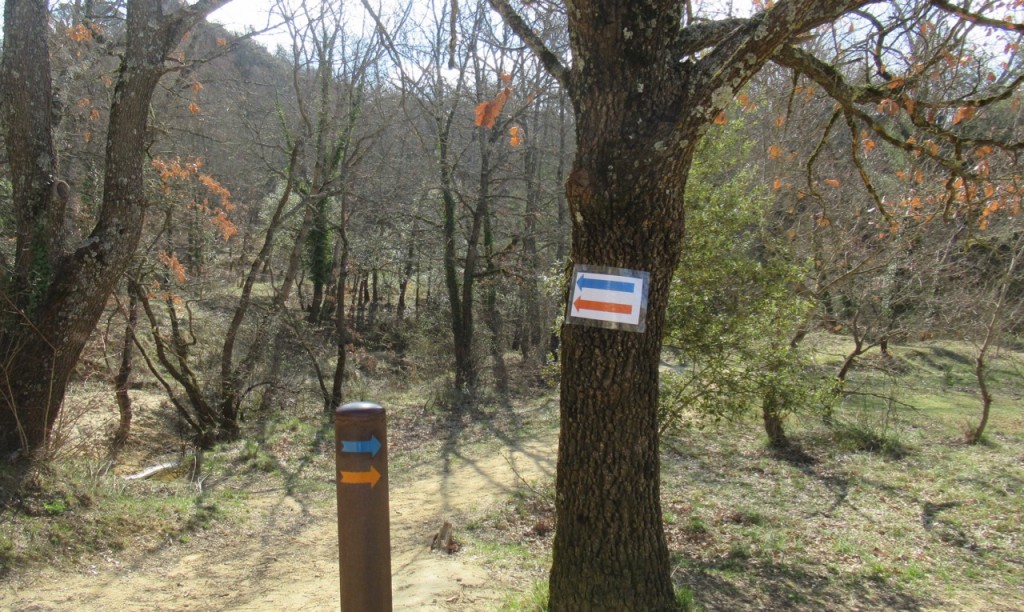 J'attends en vain que quelqu'un tombe à l'eau…
I wait in vain for someone to fall into the water …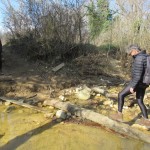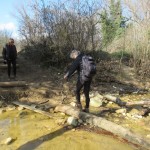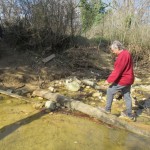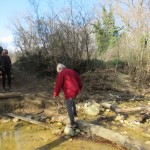 De jaunâtre, le chemin devient orange.
The path turns from yellowish to orange.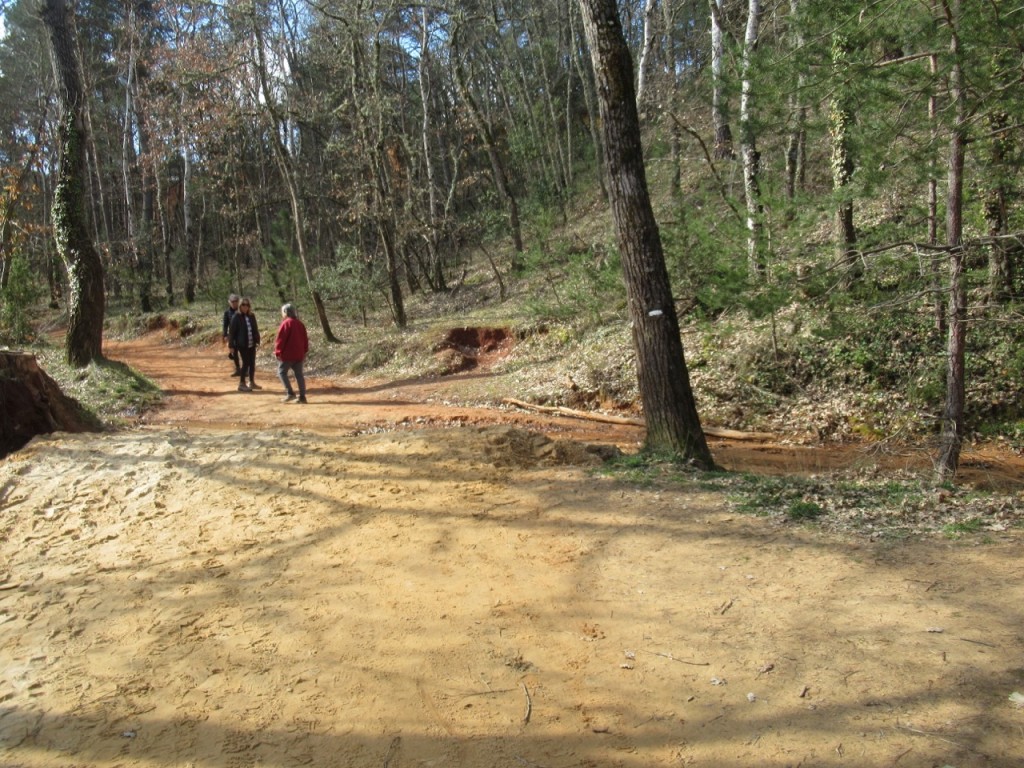 Un arbre retient de ses racines le sol qui va bientôt lui faire défaut.
A tree retains with its roots the soil which will soon be lacking.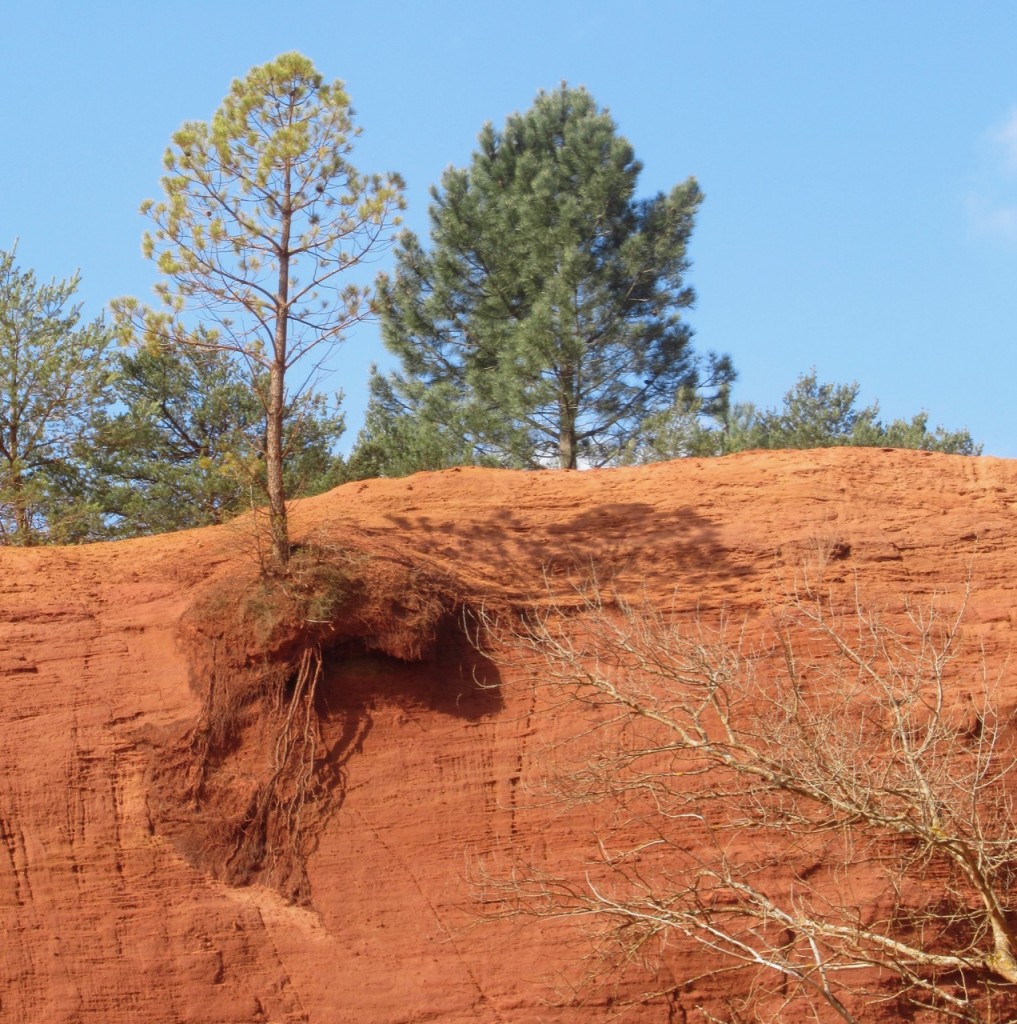 Chaque fois qu'un arbre a réussi à tenir le coup, il a à son pied une butte plus ou moins grande, qui ralentit l'effet de l'érosion.
Whenever a tree has managed to hold out, it has a more or less large mound at its foot, which slows down the effect of erosion.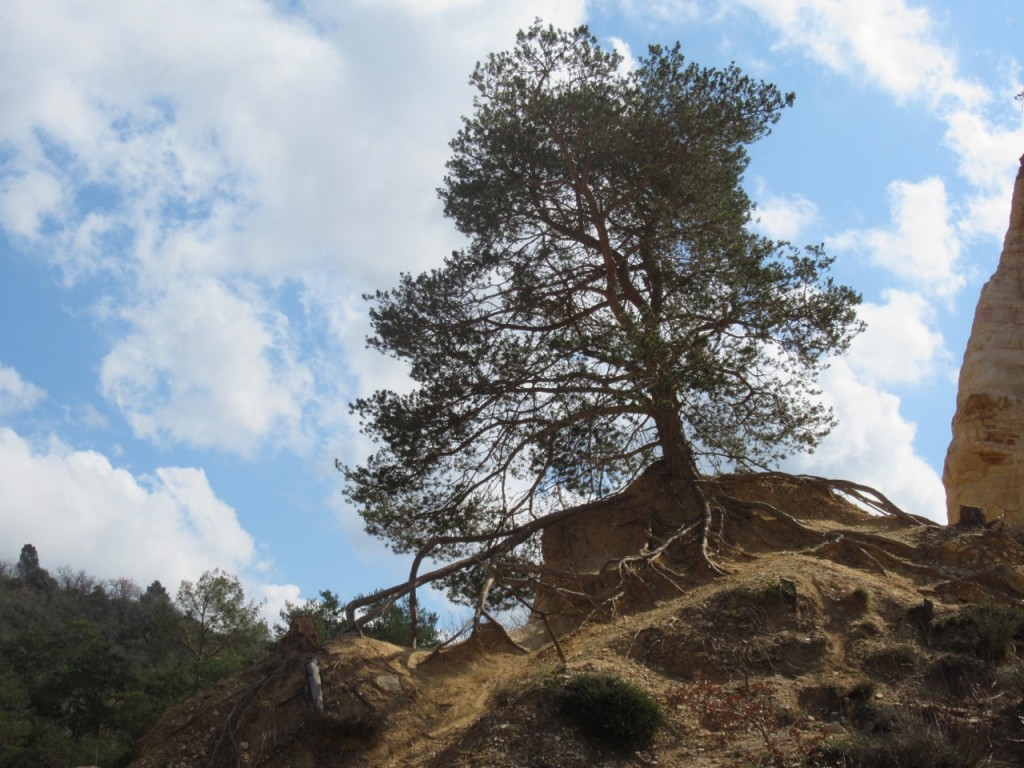 On croirait des inondations toxiques avec émanations pestilentielles, mais non, c'est tout propre, tout naturel, des sables de toutes les couleurs.
It looks like toxic floods with pestilential fumes, but no, it's all clean, all natural, sands of all colors.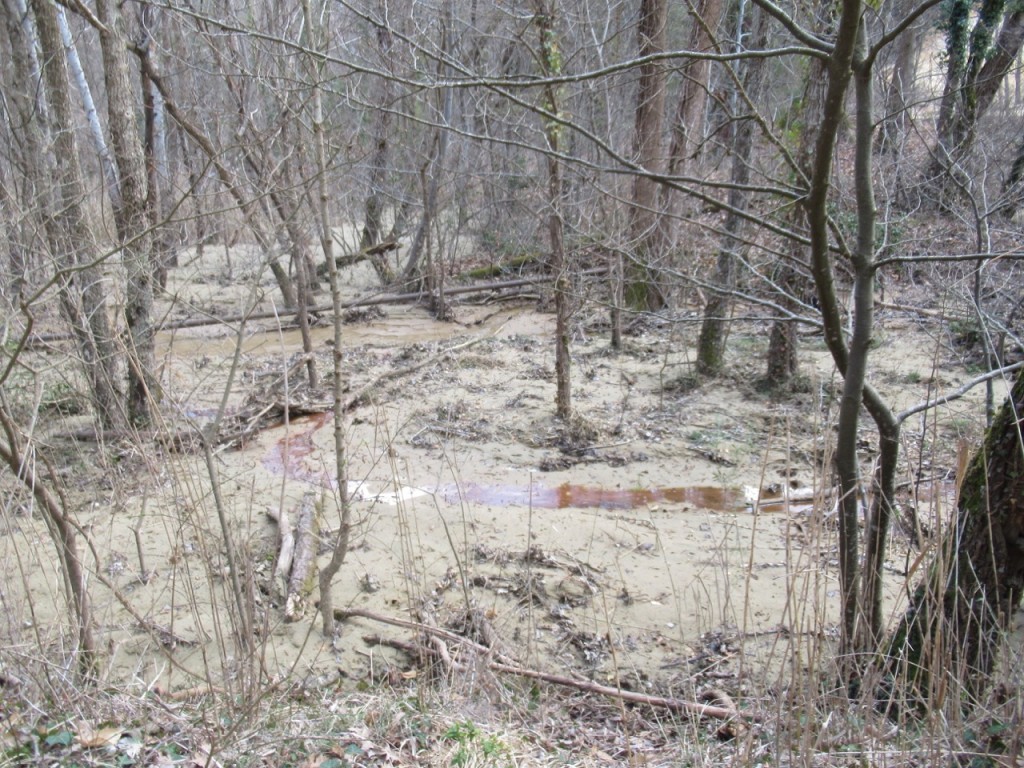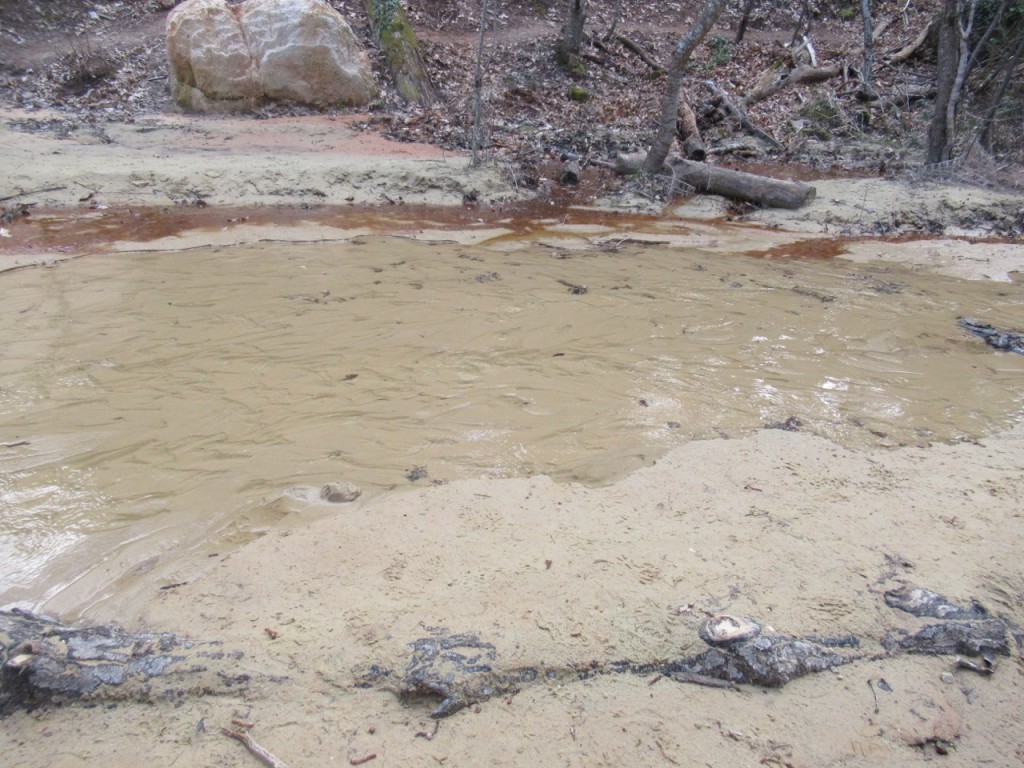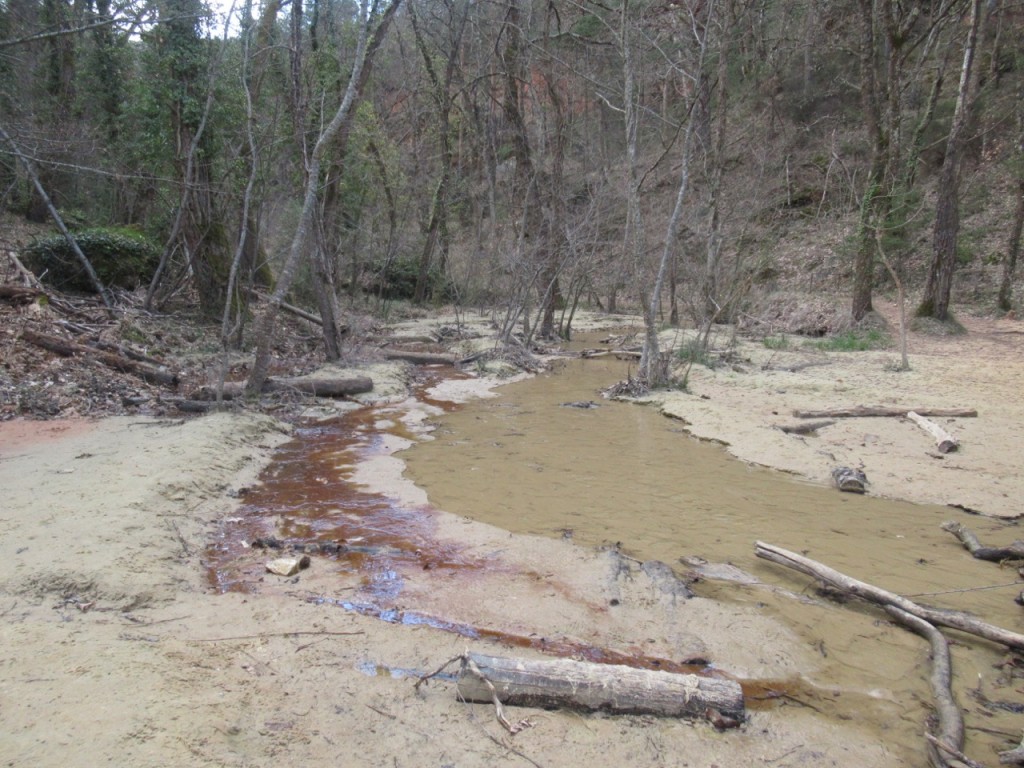 Incroyables, ces racines !
Incredible roots!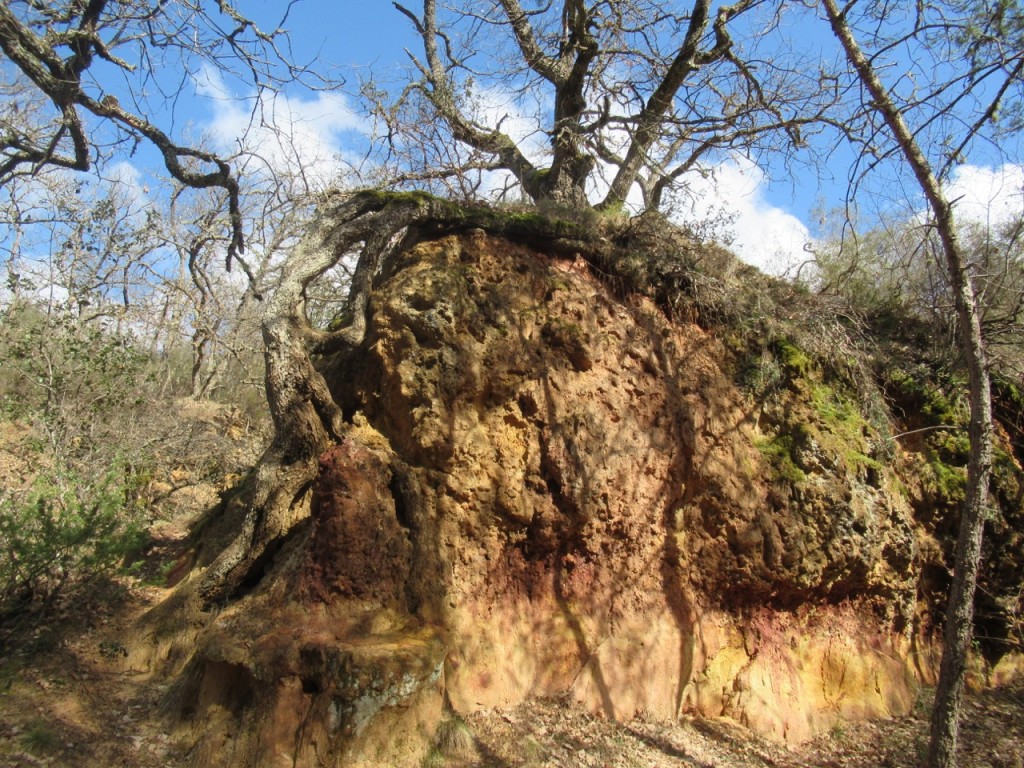 Quand nous avons bien profité du circuit, nous nous installons pour pique-niquer à la terrasse déserte d'une buvette provisoirement abandonnée.
When we have made the most of the circuit, we settle down for a picnic on the deserted terrace of a provisionally abandoned refreshment bar.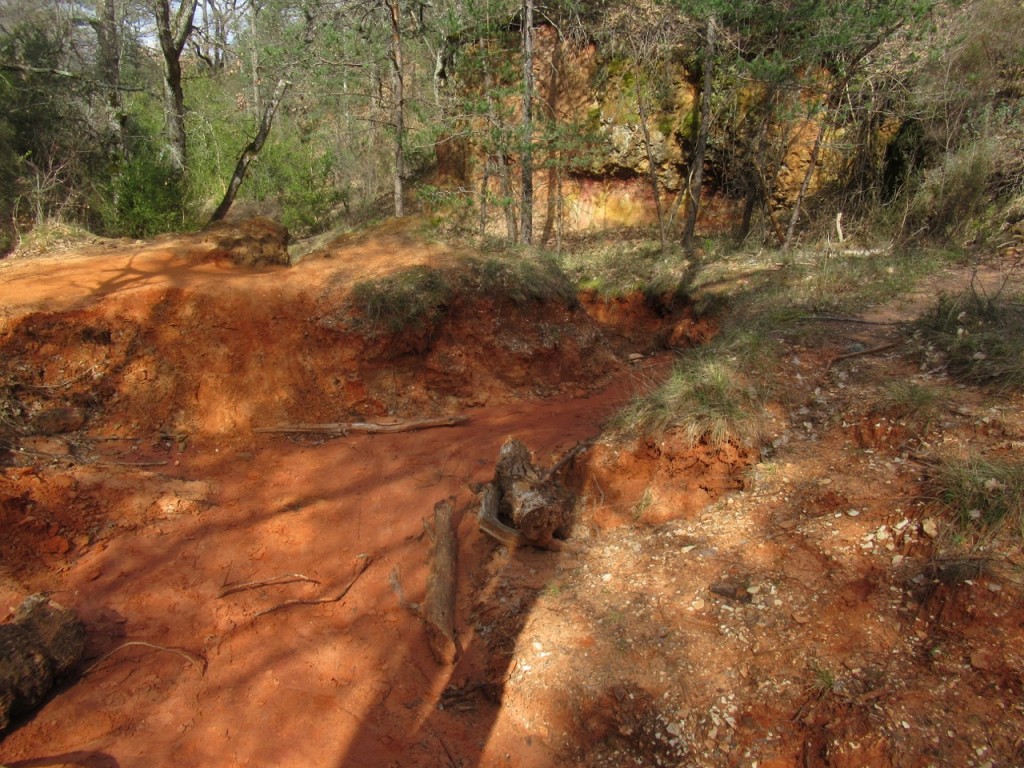 Nous reprenons la route en direction de Joucas-en-Luberon. J'ai trouvé par hasard « le labyrinthe d'art » de Marion (Mieke) Heybroek et Ulysse Plaud : les œuvres sont créées à quatre mains. Déjà sur l'écran de mon ordinateur, les personnages fantastiques de ce labyrinthe m'ont frappée.
We take the road towards Joucas-en-Luberon. I I found by chance « le labyrinthe d'art » of Marion (Mieke) Heybroek and Ulysse Plaud: the works are created with four hands. Already on my computer screen, the fantastic characters in this labyrinth struck me.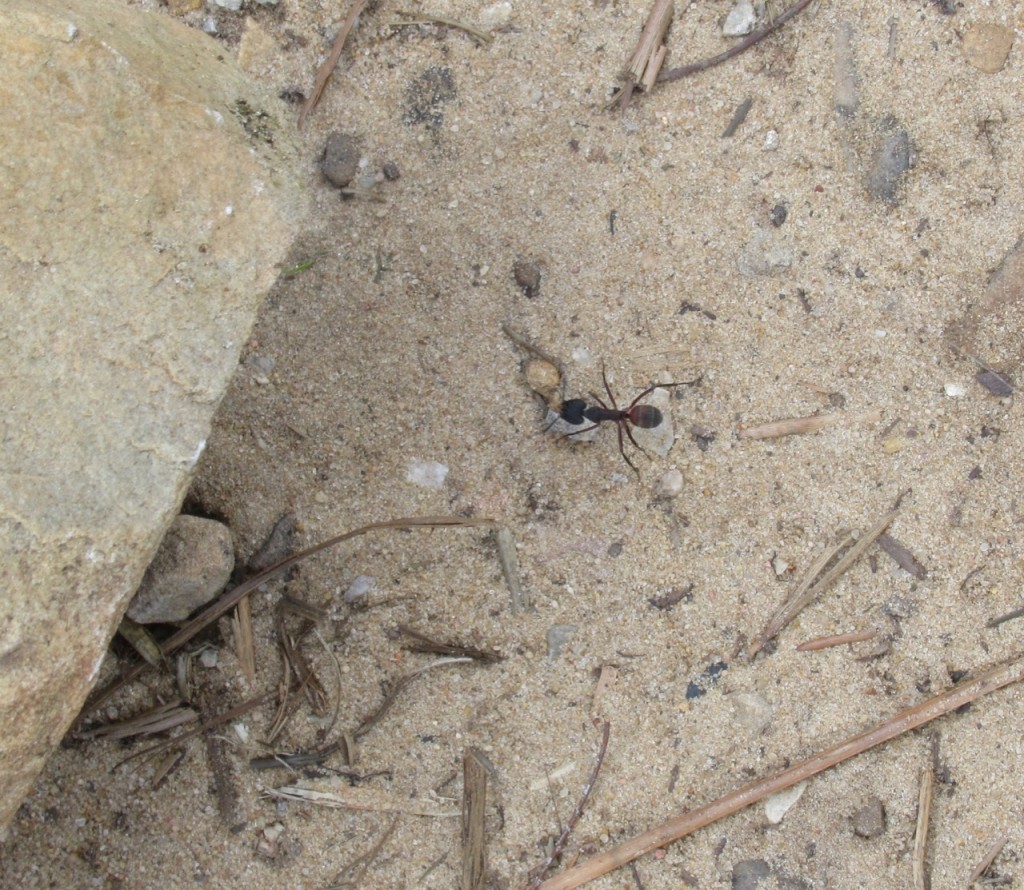 Que dire quand nous entrons dans les salles d'exposition ! Le mot-clé de Marion, c'est émotion. Je relève sur leur site les mots d'Ulysse qui correspondent précisément à mon ressenti :
What to say when we enter the exhibition halls! Marion's keyword is emotion. I note on their site the words of Ulysses which correspond precisely to my feelings:
« Si on regarde notre travail, on pourrait dire que nous n'avons fait qu'un seul homme toute notre vie. Il est notre messager. Nous avons constamment tenté de le dégager, le détacher de l'emprise qui l'empêche de respirer. Il est notre miroir, son cas est le nôtre. On se suit de près. »
« If you look at our work, you could say that we have made only one man all our life. He is our messenger. We constantly tried to get him out, to detach him from the grip that keeps him from breathing. He is our mirror, his case is ours. We follow each other closely. »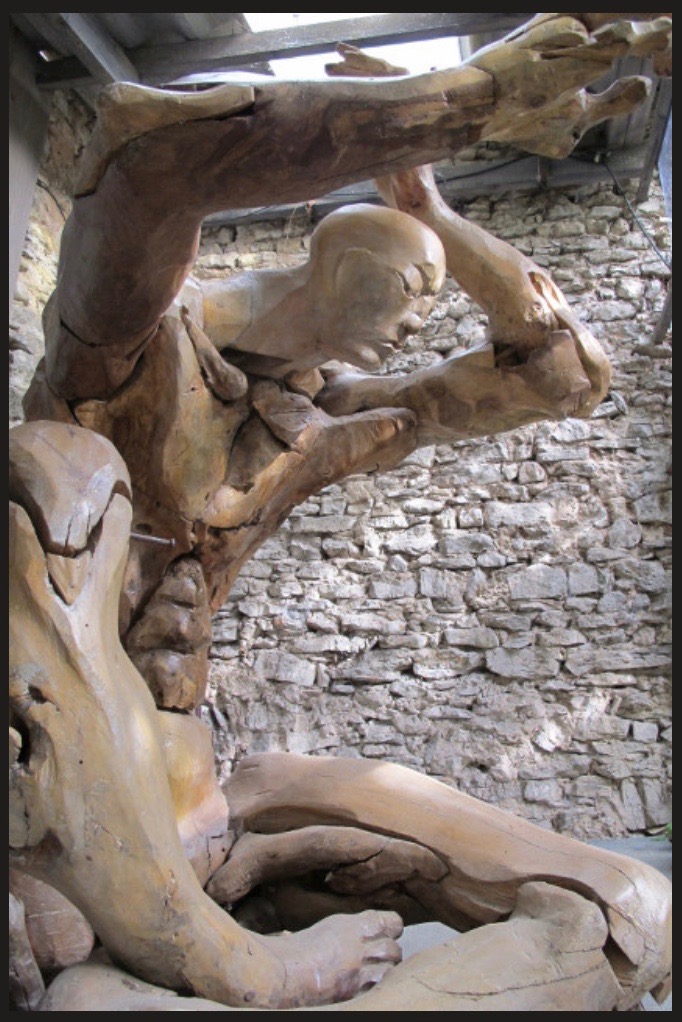 Ci-dessus, « la pensée »
Above, « la pensée »

Je ne fais pas de photos de ces personnages tourmentés, j'aurais l'impression de déranger ! Ils sont plus grands que nature, rien ne vaut la visite pour les voir en vrai et rencontrer Marion et Ulysse.
I do not take pictures of these tormented characters, I would seem to disturb! They are larger than life, nothing beats the visit to see them for real and meet Marion and Ulysse.
Les deux artistes sculptent, peignent, et travaillent aussi les terres et les fibres. Les matériaux sont variés, l'émotion si j'ose dire est « resserrée » : d'une œuvre à l'autre, même s'il y a des différences, il reste quelque chose en commun, un lien très fort, un fil rouge, comme si Marion et Ulysse n'avaient conçu « qu'un seul homme ».
The two artists sculpt, paint, and also work with clay and fibers. The materials are varied, the emotion if I dare say is « tight »: from one work to another, even if there are differences, there remains something in common, a very strong bond, a thread red, as if Marion and Ulysse had conceived « only one man ».
Nous sommes tous les quatre très impressionnés par cette découverte.
The four of us are very impressed by this discovery.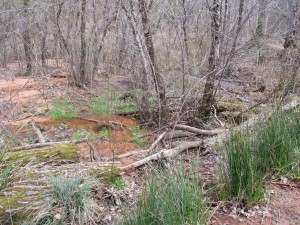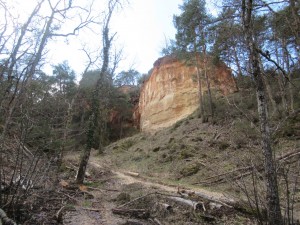 Nous avions prévu de visiter aussi le « sentier des ocres » à  Roussillon, le site est fermé – le confinement est encore laissé à l'arbitraire de chacun apparemment. Alors nous retournons à Saignon suivre un chemin balisé.
We also planned to visit the « sentier des ocres » in Roussillon, the site is closed – the confinement is apparently still left to the arbitrariness of everyone. So we return to Saignon following a marked path.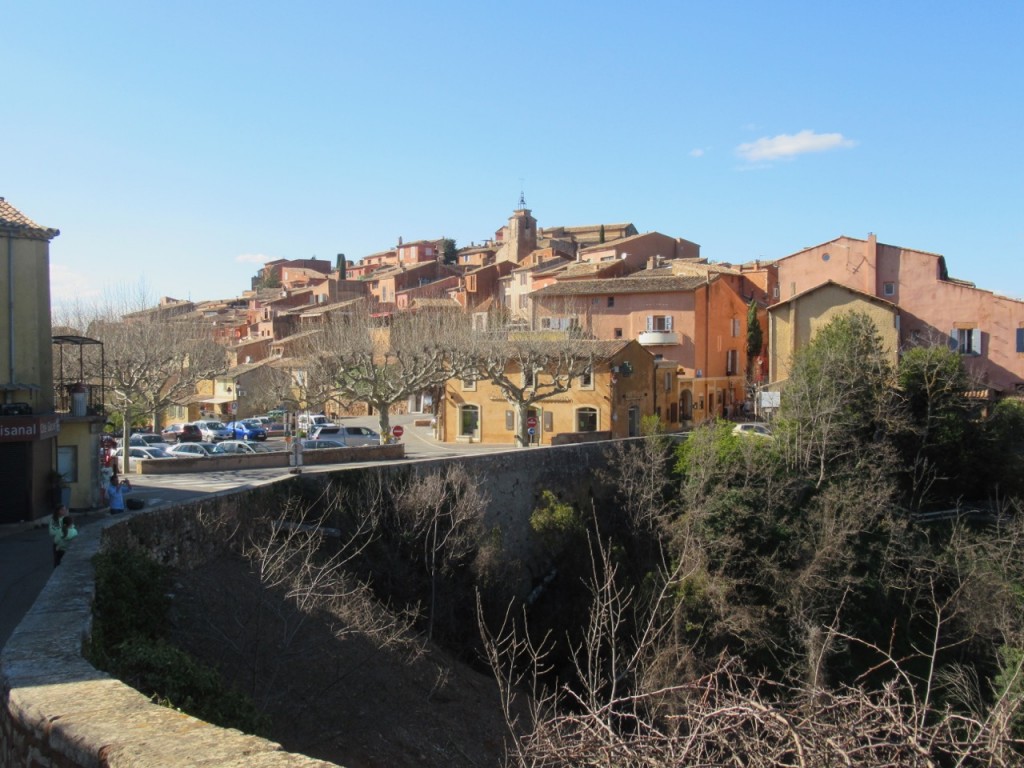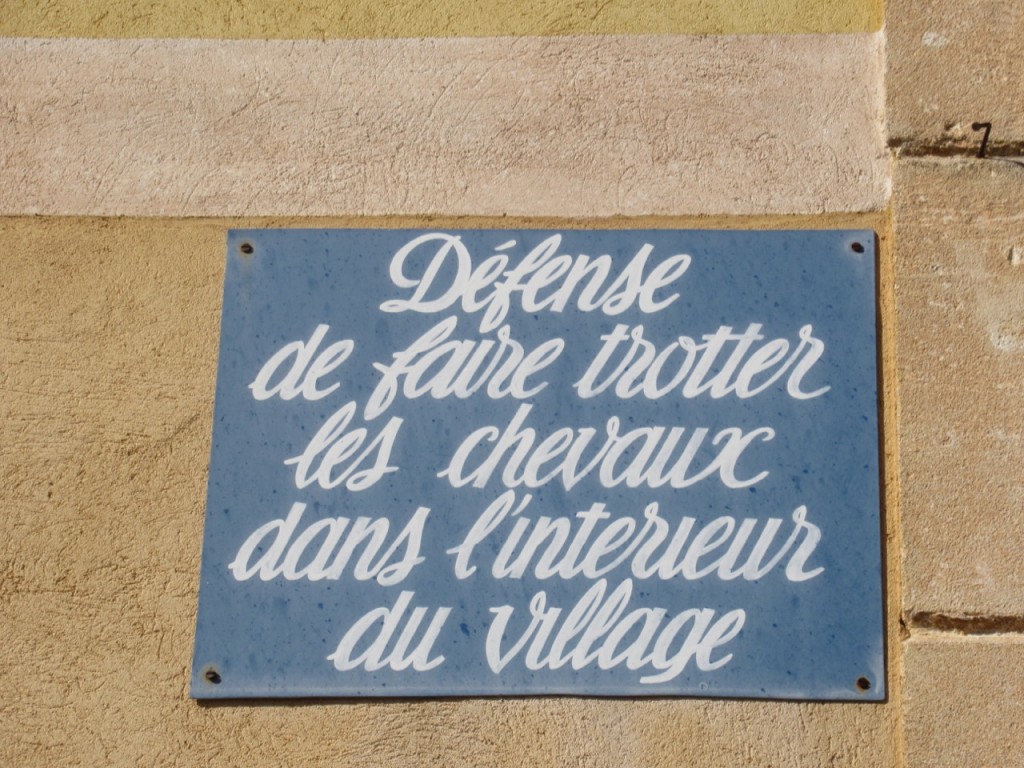 Forbidden to trot horses in the interior of the village.
J'aime beaucoup ce portail…
I really like this gate…

Brilliant castle – or François-René de Chateaubriand?
slave club of the Luberon
Direction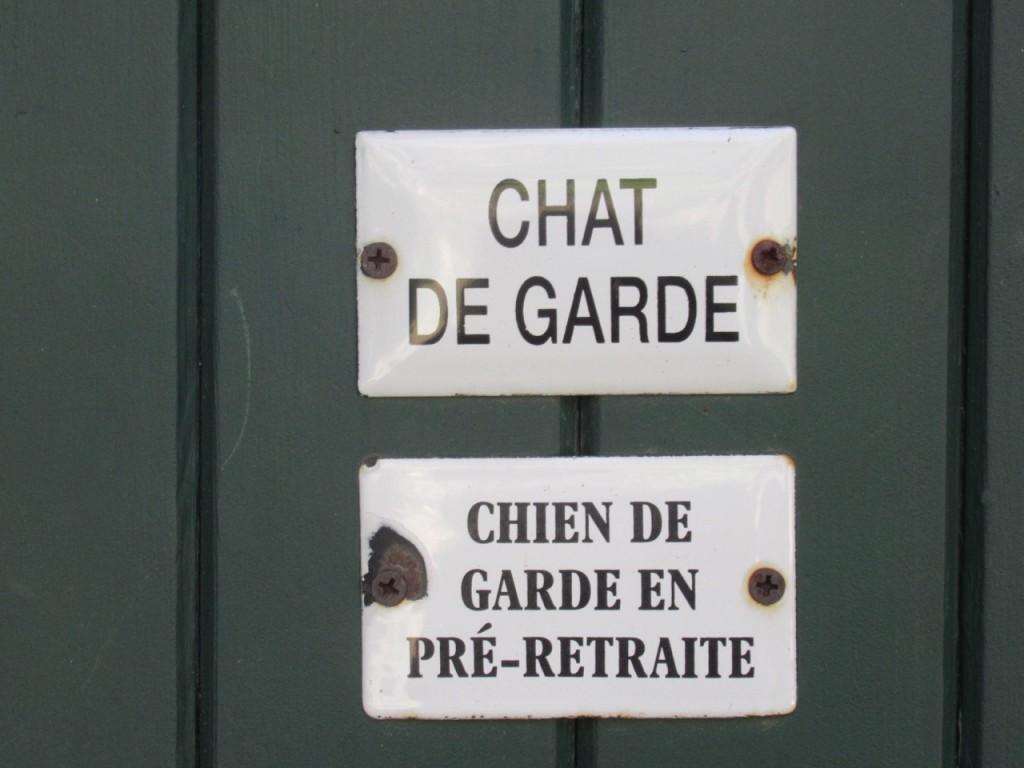 gatekeeper cat
gatekeeper dog in early retirement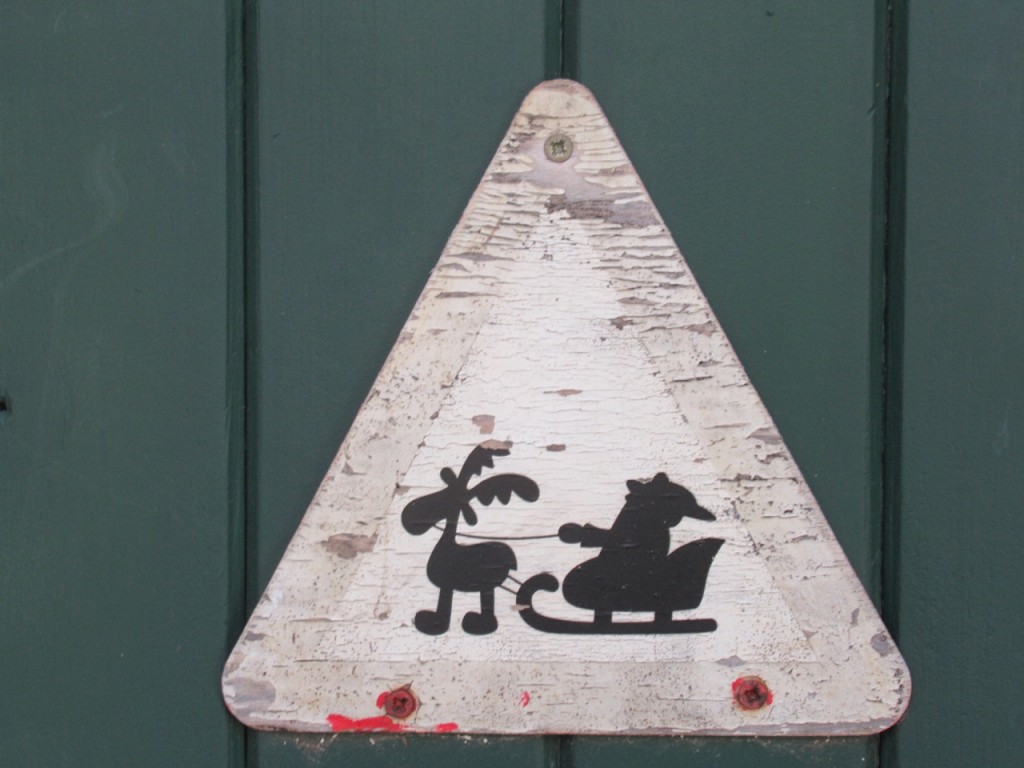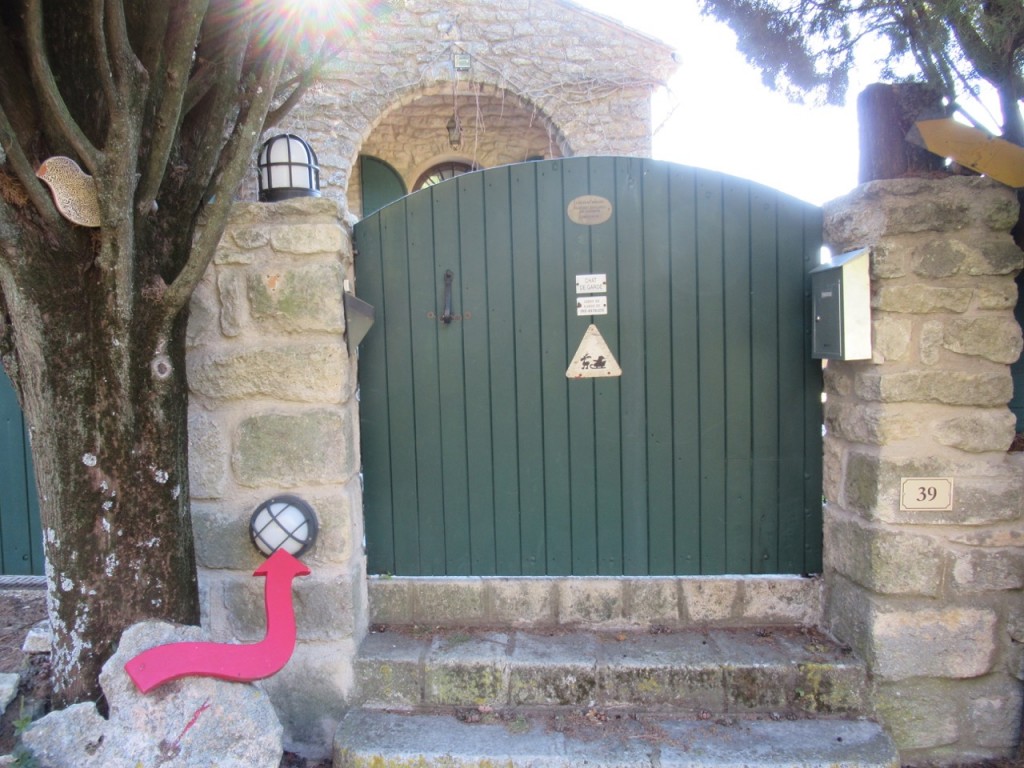 …et je ris encore plus quand je vois ceci sur la porte voisine (c'est la même propriété) !
…and I laugh even more when I see this on the next door (it's the same domain)!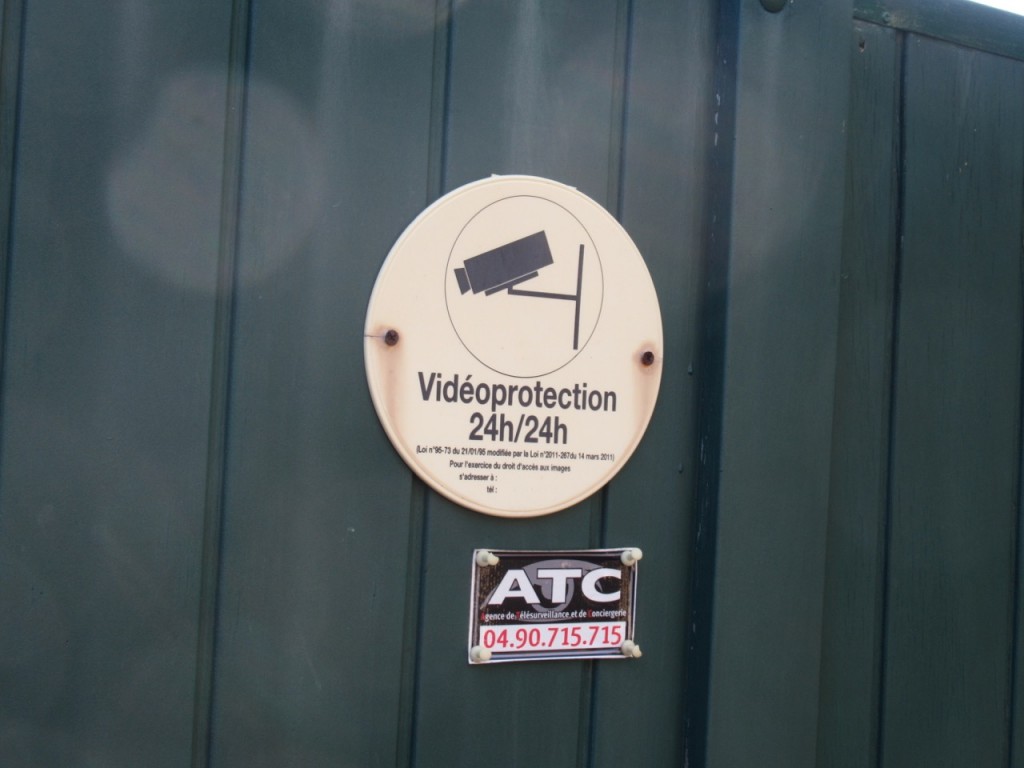 Mur en fin de vie
Wall at end of life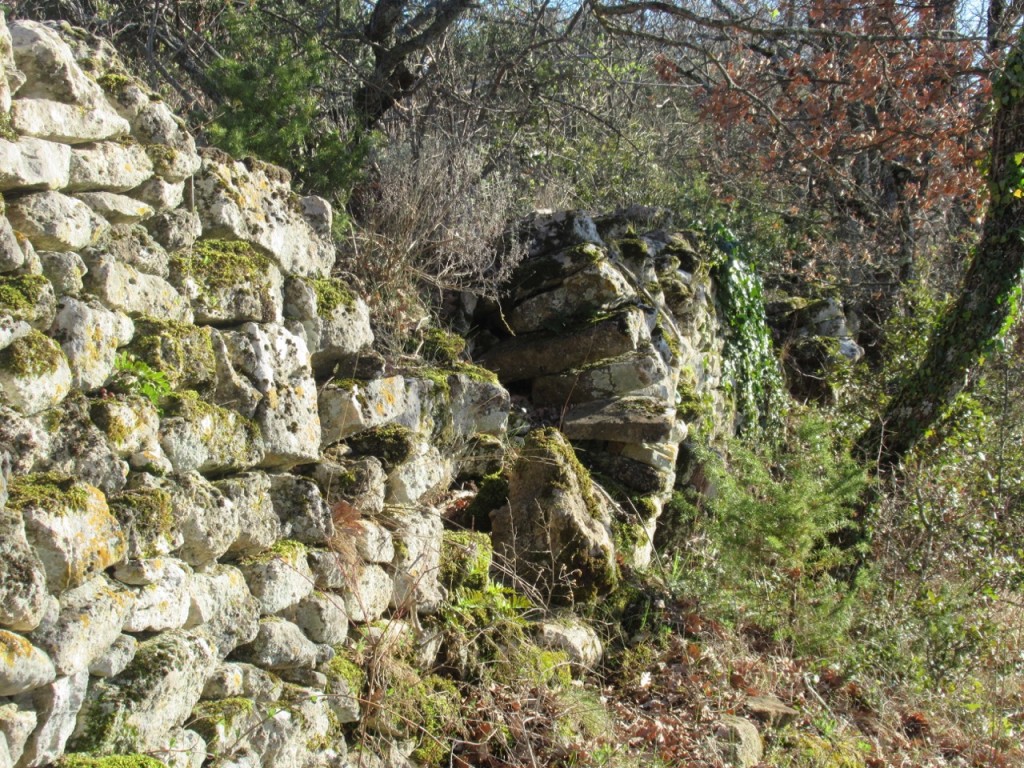 Notre séjour en Luberon touche à sa fin. Lundi 16 mars, nous allons faire nos provisions à Apt où les gens commencent à respecter les distances de sécurité. Nous partons jusqu'au magnifique village d'Oppedette, magnifique mais les balades sont trop vertigineuses pour nous ! Nous nous contentons d'explorer un très beau village. Nous faisons notre dernière balade à Buoux.
Our stay in the Luberon is coming to an end. Monday March 16, we are going to stock up on supplies in Apt where people are starting to respect the safety distances. We leave to the magnificent village of Oppedette, magnificent but the walks are too dizzying for us! We just explore a very beautiful village. We make our last trip at Buoux.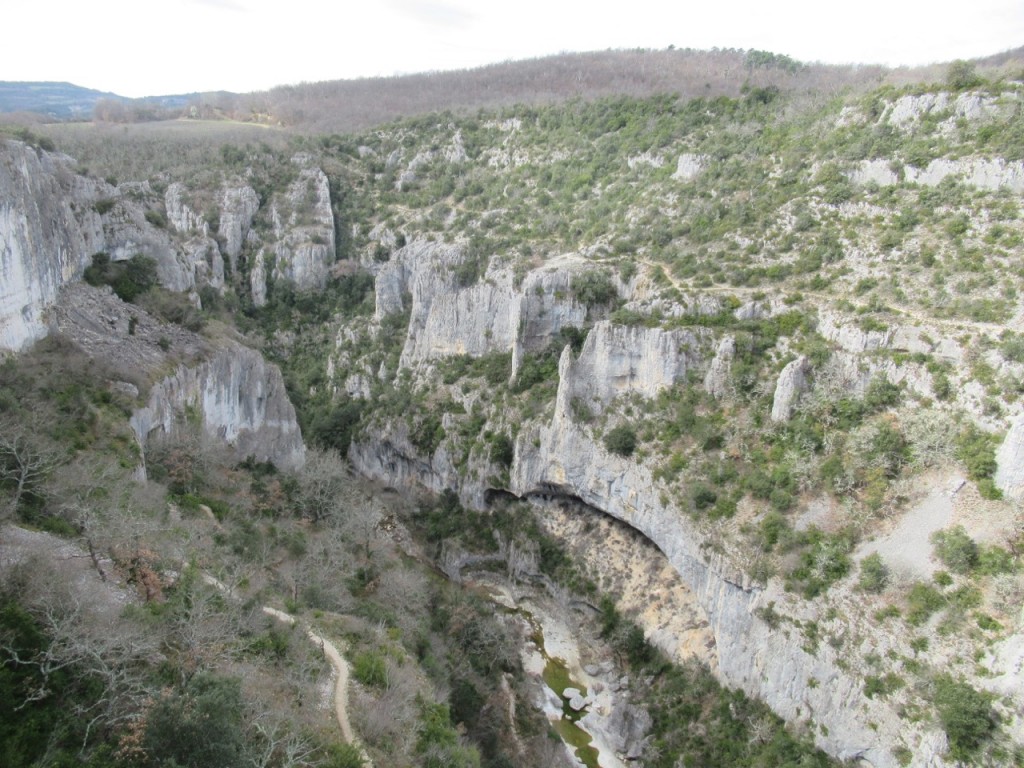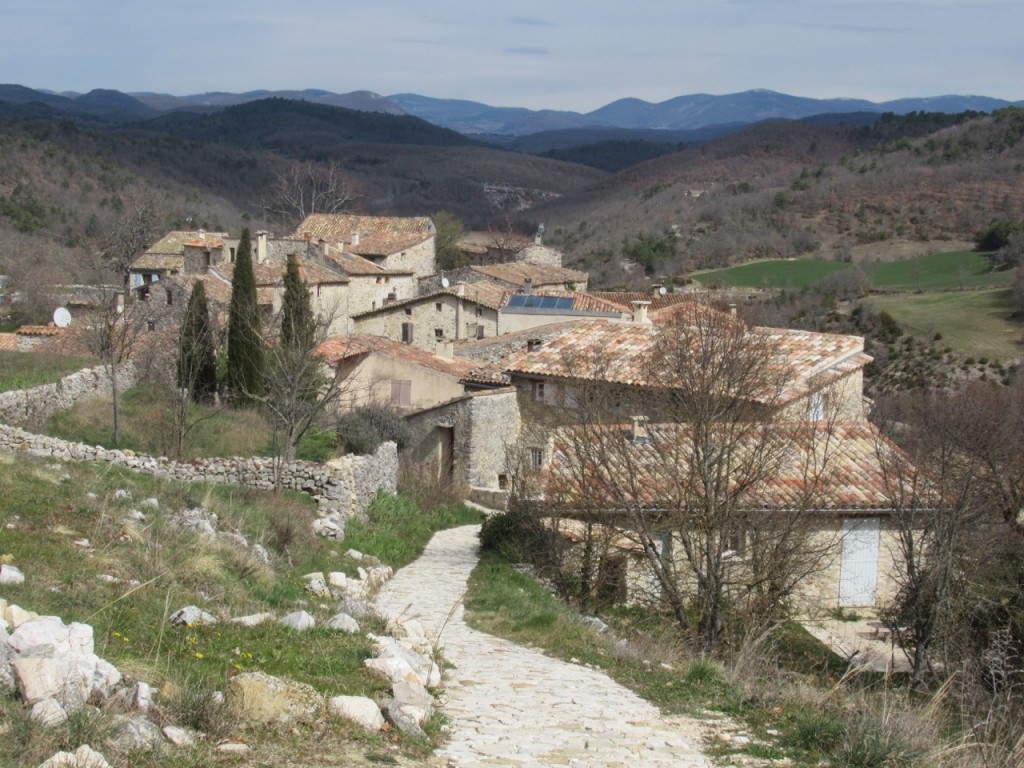 Nous avons prévu de rentrer « tranquillement » demain : il est question de confinement à partir de mardi soir. Mais lundi soir, nous apprenons que cette mesure sera effective à partir de midi ! À 22 heures 53 exactement nous recevons un SMS du gouvernement… Que je remercie de nous avoir tirés du sommeil, comme si c'était nécessaire !
We plan to return « quietly » tomorrow: there is talk of confinement from Tuesday evening. But Monday evening, we learn that this measure will be effective from noon! At exactly 10.53pm we receive an SMS from the government … Thank you for getting us out of sleep, as if it were necessary!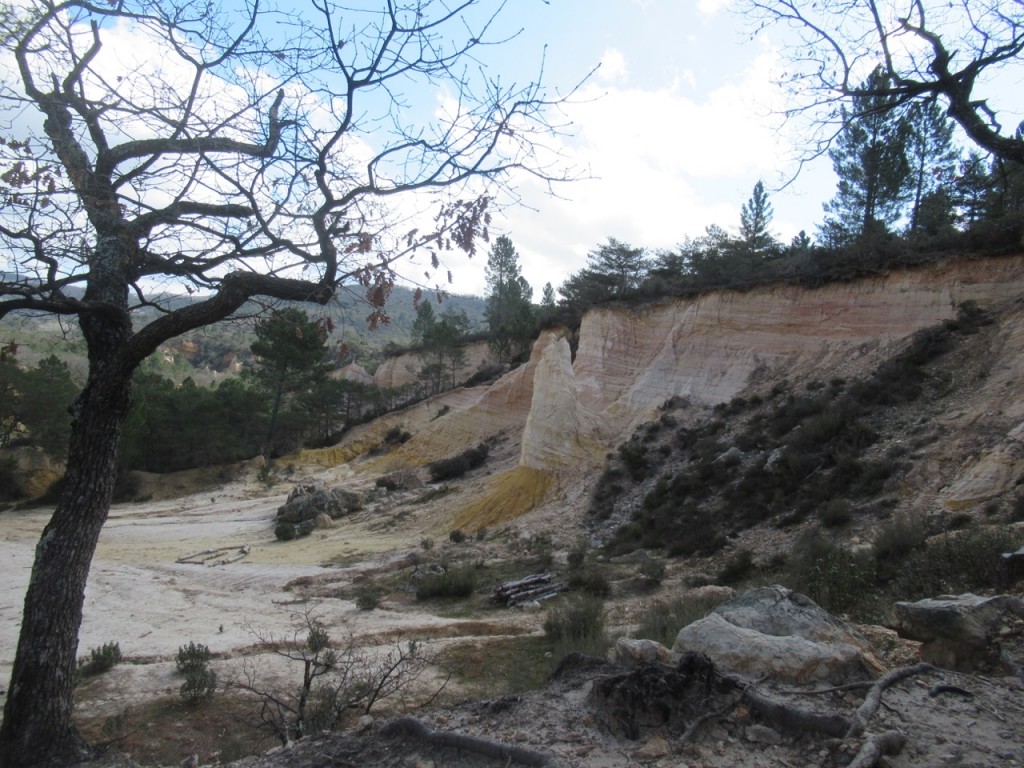 Mardi 17 mars, nous faisons à regret nos adieux aux propriétaires du gîte. Nous n'avons pas eu à raccourcir notre séjour… Nous partons tôt pour 321 kilomètres… Sur l'autoroute, en roulant vers le nord, nous ne croisons pas une seule caravane ou un camping-car, mais nous doublons des véhicules de touristes allemands, suisses, hollandais, belges. Nous sommes chez nous à midi moins le quart où Gaëlle nous attend. C'est pour nous le début du confinement.
Tuesday, March 17, we regretfully say goodbye to the owners of the lodge. We did not have to shorten our stay… We leave early for 321 kilometers… On the motorway, driving north, we do not see any caravan or motorhome going south, but German , Swiss, Dutch and Belgian tourist vehicles are going north. We are at home at quarter past twelve where Gaëlle is waiting for us. This is the beginning of confinement for us.